In August 2020 we announced that The Icehouse had been appointed as Youth Business International's (YBI) delivery partner in New Zealand for the Rapid Response and  Recovery Programme.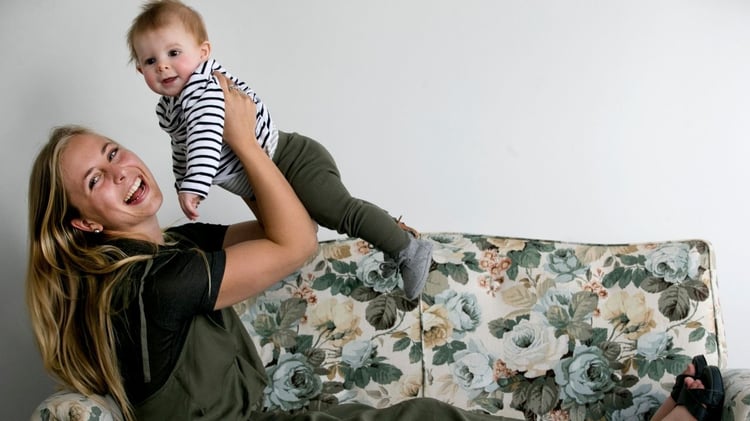 Offering critical financial support for under-represented small and medium businesses that have been affected by the COVID-19 crisis, the programme is led by YBI, the international organisation which empowers young people to turn their ideas into a business reality. Funding is provided by Google.org, Google's philanthropic arm, which supports non-profits that address humanitarian issues and apply scalable, data-driven innovation to solving the world's biggest challenges.

Georgia Meek, founder and Managing Director of Babysitters Club, Blair James, Managing Director and founder of James Group, and Simon Che de Boer, founder and Chief Visionary Officer at Reality Virtual, are just three of the Icehouse community who were granted funds to fulfil their domestic and global ambitions.

'Having these funds has not only helped me to act swiftly with confidence, having a level-headed mentor like Ken [Leeming] supporting me, it now helps me to look beyond the turbulence to what lies ahead and plan and prepare the business for the various stages of recovery,' says Blair.

'… it has helped me to streamline the business and redirect our efforts and energy to our core skills and service offerings. Without the mentorship, I wouldn't have been able to seek advice and guidance or be held to account for my response as a leader to the cards COVID has dealt us,' he adds.

Utilising the expertise of Icehouse coaches and advisors enables young entrepreneurs to apply the top-level strategies they need to drive rapid growth while future-proofing the business. For Georgia, it was an easy decision to seek funding.

'The process was very simple, and the extra funding has been a huge help. I had already been working with Jamie Brock at The Icehouse. We meet up every two weeks and we examine everything from sales processes to value proposition. He's been incredible.

'The support that I have been receiving from Jamie has been so beneficial for clarity, focus and direction – helping me to make those great business decisions to allow me to make those small changes that are going to make a difference, long-term,' says Georgia.

Objective advice from experts who have 'been there and done that', so understand what it takes to be a business owner – and appreciate what they have to go through daily – resonates with all the Programme recipients.

Innovative thinkers view coaching and advisory services as a core business asset. Moreover, working with a business coach on your journey may well your best shot at success.

Simon adopts the mantra of 'never waste a good crisis', and recent events have proved to be a springboard for new opportunities. 'I received YBI funding from The Icehouse in July 2020 and, in a way, I am thankful for COVID because I got to meet Andy Hamilton remotely at an online COVID Coffee Call event in April. I just jumped in on it and didn't realise that a lot of the participants were major venture capitalists. So I got to know Andy through that, and he's been fantastic.

Small and medium-sized businesses are vulnerable to any economic downturn, but the unprecedented events of 2020 have called for even more urgent support for business owners and entrepreneurs from specific communities, such as young people (aged 18-35 years), women, and other underserved areas.
For information on how capability building programmes, workshops and advisory can help your business, click here.
For more business ownership and leadership advice, check out more of our blogs.