We discussed recently how alumni scholarships have played a significant part in shaping success for some of our fantastic alumni.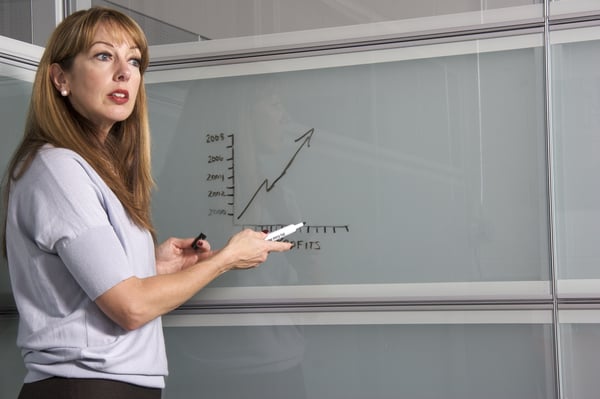 We've also just announced the launch of the Andy Hamilton Scholarship (see below) as an acknowledgement of the 18 years of dedication and commitment that Andy has given The Icehouse.
In short, we love scholarships at The Icehouse! And so do plenty of others. Imagine how different today's business landscape would look if a certain Bill Gates hadn't won a college scholarship in 1973?
| Leveraging growth with sponsorships and funding
Business scholarships, partner or alumni scholarships, programme and workshop funding can come in many different shapes and sizes. We understand the impact they have on business people – it's a ringing endorsement from peers and the wider business community that they believe in you and can see your potential.
Scholarships empower business owners who may not have been in a financial position to take part in some of our programmes. It shows advocacy from partners and alumni who have offered scholarships for the Owner Manager and Leadership Development Programme, for example.
In 2018, a record number of scholarships were awarded to participants through our partnerships with our generous alumni and partners, including Chartered Accountants Australia and New Zealand, BNZ, James & Wells, Asset Insurance Partners, and The Icehouse Scholarship Fund.
| Providing opportunities with our partners
The opportunities are out there. BNZ, for example, offer sponsorships for our Owner Manager Programme (OMP), while in 2019 Xero awarded three small business owners scholarships to participate in the OMP and two more scholarships were awarded for participation on our Leadership Development Programme.
Scholarships through partnerships give leaders, owners, managers and their teams, the chance to unlock their potential and make their business stronger – and that is a great plus for wider New Zealand.
It's also an opportunity to raise awareness through other channels, because through our associations with our brilliant partners, hundreds of Kiwis, who previously might not have heard of The Icehouse, have told us how they benefited from funding opportunities to attend our programmes and workshops.
| Partnerships for more growth
If this is your first time reading one of our blogs, you may well be here through a discussion with one of our partners. Our partners lead their fields in experience, knowledge and expertise across so many sectors; including academia, accounting, banking and finance, and legal.

If you're not sure who are partners are, and want to find out what we can do for you, then click through to our partners page.
| Be a part of Kiwi business success
In some circumstances, a scholarship will be attached to a sponsor who may also be involved in the decision-making process. The recipient of each award is decided by an Icehouse Panel and announced individually. And that's it!

Did you know that 52 business owners and leaders received scholarships to attend Icehouse programmes funded by alumni and partners in 2018? In 2019, 48 business owners and leaders received scholarships. Will you be there in 2020?
There's still time to apply for the Andy Hamilton Scholarship, and you can get full details right here.
For more business ownership and leadership advice check out more of our blogs.
For more info on Scholarships and Funding click the button below.