You've probably heard about 'Pay-It-Forward'. In the case of The Icehouse, it refers to donating to The Icehouse Alumni Scholarship Fund – often after being the recipient of a similar donation.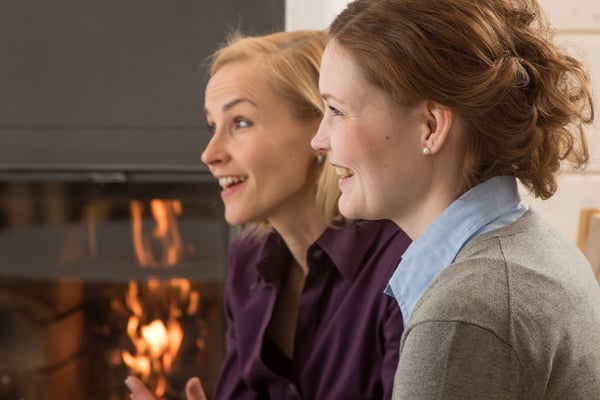 It means that previous attendees who benefitted from their experience on The Icehouse's Owner Manager Programme (OMP) can donate to a central fund, so similarly ambitious and courageous owner-managers who are desperate to transform their business through the OMP can, in turn, get the financial assistance they need to participate.
| 'Giving back' through Pay-It-Forward
We know the OMP is a significant investment of time, finance, and physical and emotional energy and, after Katie Phillipps, Director at Provincial Education, completed her OMP in 2015, she decided to return the compliment – paying-it-forward in 2016.
'Someone had done the same for me, and because I got so much value out of the OMP, it was an easy decision to make. Paying for fellow business leaders from regional New Zealand was my way of giving back. All business owners need help, and I can't think of a better way to encourage ambitious owners onto the OMP.'
| How the OMP impacts alumni?
'I got so much out of The Icehouse OMP. I don't think I'd be in Farro today if I hadn't done the OMP,' says Janene Draper, Director and Co-Founder, Farro Fresh. 'We not only tripled our turnover in a relatively short space of time after I'd completed the programme, it enabled us to gain the life balance back I much needed.
'So, as a business owner who has been through one of The Icehouse programmes and seen the impact it can have, it's about paying it forward, so other companies can get the benefits that I got.
'We're now in the third year of giving back scholarships through The Icehouse Scholarship Fund, so other business owners can go on the OMP. It's invaluable to us to know that we're helping Kiwi firms take the opportunity.'
Janene is one of the primary contributors to the Fund, and it's a healthy two-way street. Donations go a long way to helping Kiwi businesses, and the recipients of paying it forward feel a real sense of achievement – vindication from their peers that they're doing it right.
| A platform for growth
'When you're making your way in business you have to take whatever opportunities come your way. Receiving a scholarship gave me the opportunity to take the OMP,' explains Steph Fry, Owner, Ideal Cup.
'It was my springboard and a real turning point in the growth of my business.
Best of all, what I learnt then is still relevant today. Getting a scholarship is also a validation from others that you're on the right track. It's an endorsement that smart businesspeople have faith in you and share your ideas and vision.
'The scholarship also gives an opportunity for minority groups to get a helping hand, such as women in export which, of course, resonates with me.'
| Serious about funding opportunities
The Icehouse Scholarship Fund would not be possible without the incredible generosity of our alumni donors. Pay-It-Forward helps New Zealand's ambitious owner-manager accelerate business growth and achieve their global ambitions.
For us to continue helping owner-managers, we encourage all successful recipients to contribute to the scholarship fund if they achieve tangible outcomes from the OMP.

It's easy to become a contributor. Scholarships are awarded specifically for the OMP, and at the discretion of The Icehouse. Beneficiaries usually come from diverse ethnic groups or those who demonstrate significant hardship.

If you're thinking of applying for a scholarship – or want to be part of the fabulous Pay-It-Forward community, why not chat to one of our Customer Growth Partners? See 'Get In Touch', below.
Get in touch with your leadership style to drive business growth through the Owner Manager Programme.

For more business ownership and leadership advice check out more of our blogs.