If you've ever looked at a profit and loss statement and see only hieroglyphs, don't worry, you're not alone.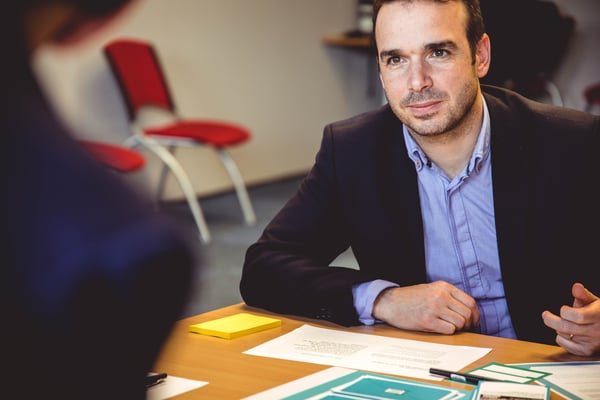 Many leaders and owners are only too happy to pass on financial responsibility as soon as they can in the business life-cycle. And who can blame them? When you've grown big enough to hand over the books, why wouldn't you invest in someone more qualified and specialised than you to look after the finances of your business?
| Empowering you through financial upskilling
However, financial literacy is nothing to be scared of, and taking a continual interest in both the minute and big-picture finances shows that you're a hands-on, team-playing leader who is not afraid to get stuck into the 'less glamorous' stuff.
Indeed if you are proactively looking to upskill your team, why stop there? Exceptional leaders and CEOs are ultimately responsible for the success of a business, and that's, in part, down to having an astute knowledge and practice of financial management fundamentals.
Understanding what your essential numbers are saying to you, and what they are saying about your wider business, is a great skill to have. It enables you to make better decisions.
| Got a handle on your WCC?
Take your Working Capital Cycle (WCC), for example. Say what? You know, the relationship between debtors, cash and stock/WIP. In other words, it's the time taken to convert net current assets and current liabilities into cash – the ability and efficiency you have to manage your liquidity position.
You have some cash and you buy some inventory. You sell that inventory, issue an invoice, and create an accounts receivable. The customer pays you, and you use that cash to buy new inventory and the extras – office rent and energy bills, employee payroll, and so on.
The WCC is the cornerstone of every business. But this cycle is just like your two-wheeler at home. It needs constant maintenance, care and attention to keep it moving smoothly. Understanding what drives this cycle in your business, where the cycle can run more efficiently and where the bumps are, is a financial basic. The next step is to manage the cycle to make it turn quicker and more efficiently – which will generate more cash for your business!
| Keep the money wheels turning - faster
The relationship between cash, debtors, creditors and stock is everlasting and ever changing. Once you can get a handle on how this operates you can find many ways to make the cycle spin faster, such as reducing customer credit periods or cutting the time taken for inventory to convert to sales.
| Taking the next step
Sometimes it just takes someone else to show you how to do it, and what to look for. And suddenly, understanding working capital cycles, financial operating cycles, margin vs mark-up and everything in between doesn't read like an ancient scroll in a long-lost language, and becomes second nature.
The Icehouse's Knowing Your Numbers workshop will help you find ways to use financial literacy to strengthen all areas of your business.
For more business ownership and leadership advice check out more of our blogs.