Naturally, the economic impact of the coronavirus is huge for all of us and the Kiwi business community. As we all adapt, develop resilience and find new opportunities, it is also up to us at The Icehouse to support, share and advise as much as possible. We are here for you.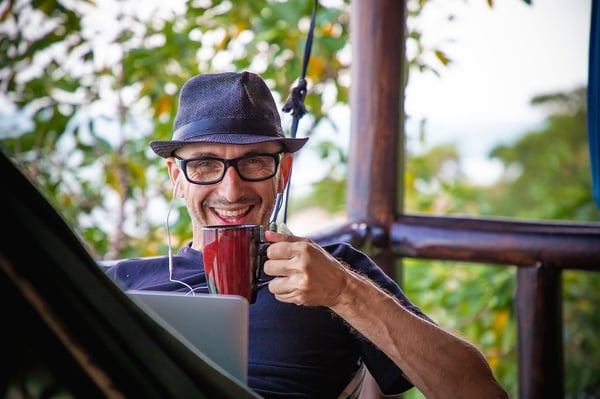 That's why we've developed a dedicated resource page for businesses around COVID-19, including critical information, funding and support.
| COVID-19 Response Information online
It is your one-stop shop where you can stay on top of the latest critical resources and business support relating to New Zealand business and COVID-19, and what we are doing to help here at The Icehouse. We know that business owners and leaders are consistently adapting to the ever-changing needs of the market. You're agile, and we have to be, too.
You will find information on what support and offerings are available from us. Engage with the wider Icehouse community and swap business tips and share advice, get business coaching online through Skype, Zoom and Microsoft Teams, let us connect or introduce you to the people in the community who can help you through, or jump into small group training through our small-format programmes and workshops.
| Free access to support and services
Find out what support, services and offerings our wonderful network of partner organisations can help you with. This group includes Xero, BNZ and James & Wells. We've also set up information and resource sections dedicated to COVID-19 New Zealand and the Ministry of Health, and have a wealth of information for you regarding current government financial support packages, HR, health and safety, insurance, exporting, and much more.
If you are a business owner, start-up founder or senior leader, you can also contact our emergency support team who can help you make connections and offer great advice and introductions. The team includes; Gavin Lennox, our Group CEO, Raewyn Goodwin, customer relations partner, and Darilyn Kane, our coaching and advisory lead.
| Funding for advisory services
Set aside is a portion of the extra $4m the Regional Business Partner Network has been given to support businesses through COVID-19. The focus will be to assist with funding of businesses to access 1-1 support with professionals in the following areas:
HR

Health and Wellness

Business Continuity Planning

Finance and Cashflow Management
Full information is available here in this section, finer details from each RBP are still being finalised, but please get in touch with us if you are requiring these funded advisory services.
| Focusing on what's next
At The Icehouse we have always believed that our community does best when we pull together. So, in summary, there are also several practical ways that we are responding to the virus and the associated economic impact:
Adjusting our programmes to deliver virtually where possible

Connecting and advocating for our community to find and highlight resources, support and opportunities


Rapidly creating new services and resources that can help businesses that are feeling the impact the hardest
We are also exploring options around larger format events which can take place online. Our technology team is working on this and we'll update you when we can so subscribe to our newsletter services to make sure you get notified.
If you need to reach out to us at any time, you can contact us on Facebook, Slack and our live chat option, so we can all stay in touch and support each other.

Please visit our dedicated COVID-19 resource page to benefit from all these free services. Please use us! It's what we're here for.
For more business ownership and leadership advice check out more of our blogs.