When I asked my American travel agent friend about which luxury lodges she recommends to wealthy clients planning a trip to New Zealand, her answer gave me the idea for this blog. "Oh, I don't know really, there are a few but I can't tell one from the others and I tend to recommend always the same one".
New Zealand is not the land of luxury hotel companies: Where are the Mandarin Orientals, the Four Seasons, the Ritz's? The "brand assurance" that naturally derives from these well-known luxury hospitality brands doesn't exist here. That is not a bad thing, however it does mean choosing a place to stay during what is possibly 'the holiday of a lifetime', requires a lot of research. Research means time and time is something scarce to us all.
So how does one differentiate between the fabulous lodges of New Zealand to find the one that will match their aspirations? Should they aim to differentiate themselves more? I strongly believe they should, and they can.
Their differences are not apparent to potential guests or travel agents thousands of miles away planning a holiday by browsing through Instagram. The brands blend into each other, the names sometimes confusing, their images equally stunning.
Read blog: How to Transform an "Interesting" Story into a Powerful Strategic Story in Just Two Moves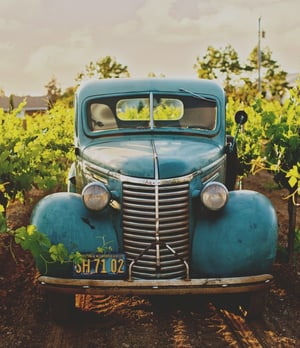 Think wines for a minute. Before moving to New Zealand, I lived in Spain, the UK, the US and Dubai. People talked to me about New Zealand wines? "That lovely New Zealand white", "The one that is not Cloudy Bay", "The best Chardonnay from the South Island". This may seem like an exaggeration to you (because one thing I've come to realize is that kiwis know far more about wine, coffee and beer than most mortals), but it is real.
A lot can be done to ensure that each winery has its voice, its uniqueness and its story clearly crafted and communicated. That is the essence of your brand.
Can someone sitting at a restaurant table in Amsterdam differentiate between the New Zealand wines on offer when faced with a wine list? Can the sommelier or the wine buyer from Harrods? Doubtful. How is she or he expected to remember the differences between all the wines they buy? Your brand story, that's how.
What is different about your brand, how can you weave that into a story? How can your brand be infused into your sales and marketing actions, your photography, your graphic design and your company culture?
Stories are remembered, especially those with a human element. To quote Adam Grant, TED talker and Wharton University professor "In a presentation, 5% of people remembered a statistic, but 63% of people remembered a story"
What happens when a potential client is unable to differentiate between hotels/wines/lodges? They choose by price, and this is my (or your!) worst nightmare. Why? Because you have put so much time and effort into crafting an exceptional product that is worth so much more than a few pounds, euros or dollars' difference. If your product is being picked out of a price comparison, your brand needs help. (We are talking luxury goods and services here, not supermarket chains).
Brand equity is the reason why companies don't change their brand every six months. It is the value of their company beyond its physical assets and cash. So, is it worth investing in your brand? You bet it is!
What does it take to review your brand strategy and make it stronger? A little introspection, a firm desire to let your brand stand out from the rest and the following three simple steps.
One of my clients for example has developed a pioneering system that uses big data to reduce energy consumption and improve efficiency. We're half way through their brand review and we have the brand values and personality which are all about innovation, youth, pioneering and sustainability. Now we are applying these principals to its communication, verbal and visual. By revising the website copy that reads too formal and techy, redesigning the presentations and logo to convey this pioneering youthful spirit and reviewing social media content and press notes. Then, we create a customized marketing plan that will deliver measurable results.
By finding out "who" the brand is, as if it were a person, we can give it a unique identity and define how it looks, talks and behaves, differentiating it from every other brand in the field and making it memorable, front and center in the consumer's mind.


A summary on my three tips for strengthening your brand:
Understand your brand values and personality – how would you and your customers characterise your brand? What differentiates you from your competitors?


Apply and amplify your brand values through your verbal and visible communications.


Create a customised marketing plan that will deliver measurable results.

This blog is written by Sandra Farrero, an expert in the luxury hospitality sector, and commercial, marketing and brand strategy, she writes on what it means to live your brand far beyond logos and taglines and how to differentiate your business in a sea of sameness.