We continue our series of free webinars from leading experts and valued members of The Icehouse delivery team, to help clarify and make sense of some of the most pressing topics that are affecting businesses and business owners during this unprecedented time.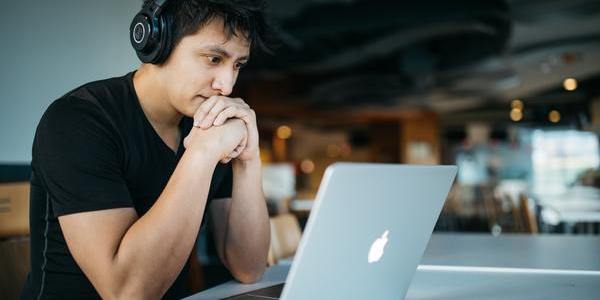 Please register for one or all sessions - they are free to attend online via zoom.
Note: we recommend you download and install zoom prior to the event for the best experience - https://zoom.us/download
|

Level 3 and the next steps + challenges with 360 Consult

Panellists from Three60 Consult - Lynn Booker, Robyn Commins and Campbell Gourlay - will give a short presentation and engage in a discussion about alert level 3 and what businesses should be considering and how to ensure you have prepared for this shift.

This short presentation will cover topics such as health & safety, WFH policies and more. After the presentation, our panellists will then open up the floor for attendees to join in and contribute to a wider discussion.

https://www.three60consult.co.nz/

Time: 28 April, Tuesday, 10:00 am




|

Keeping your virtual audiences fully engaged with Gaye Stratton and Tim Horne

Communication has always been a key to a successful business. In the current changing environment this skill is now critical. Communicating to a virtual audience does present some challenges. During our webinar we will give you a toolbox of skills, ideas and suggestions for meeting these challenges, ensuring your audience is with you all the time!

We will cover:
Strategies to manage anxiety about speaking to your audience
How to design, structure and deliver an engaging talk
Use of visual aids
Running successful team and individual meetings
Bio: Gaye is a human resources practitioner and trainer with considerable experience gained in a variety of manufacturing, retail, IT and service industries at a strategic and practical implementation level. For the past 23 years she has run her own human resources consulting business. An experienced presenter and Toastmaster, Gaye recently formed Speak Confidently. Gaye supports individuals helping them to take away the terror in talking before an audience, increasing their self-confidence benefiting them in both career and personal life.

Tim particularly enjoys helping people work through their initial anxiety and developing their confidence in speaking. This has led him to running workshops helping people to enhance their presentation skills. He is an experienced teacher who has taught in primary schools in New Zealand and in universities and high schools in Japan and China. As a Toastmaster Tim has won the national Impromptu Speech Contest and has been a finalist in the Humorous speaking contest.

Time: 28 April, Tuesday, 1:00 pm


|

Coming Back Stronger - Managing businesses in and out of crisis, planning for growth and opportunities, then actually delivering those outputs with Gray Paterson

In his presentation Gray brings his experience into a focus on managing in and out of crisis, planning for growth opportunities and delivering them.
His presentation includes these key points:

Managing in and out of crisis
Identifying key short term growth opportunities and setting out to expedite them
Governance, accountability and You
What actually is the "New Norm?"
Some specific examples of actions taken and actual outcomes delivered are included.

Bio: Gray is an experienced Chief Executive Officer, and Board Chair/ Director. He has successfully led businesses with revenues from $5m pa. to $100m p.a over a wide range of sectors. Gray's approach is always growth focussed, - even when leading business out of crisis or difficulty. That growth is undertaken from a base of sound business disciplines and quality reporting, accountability and governance. He is especially committed to actually delivering planned growth outputs, and has a track record of achieving that consistently.

Time: 29 April, Wednesday, 10:00 am


|

Resilience for a new Normal Bounce, Reimagine and Drive with Dr Sven Hansen

Dr Sven Hansen will facilitate a short webinar on how to sustain and grow your leadership resilience into the recovery phase. It is essential to acknowledge the disruption to our resilience (body, heart, mind and spirit). We must absorb this and implement practical and reliable disciplines to sustain ourselves for the long haul. With practical, actionable solutions the session seeks to explore and help you be the best version of yourself in the times ahead. Specifically, bounce, discipline, emotional strength and situational agility.

Resilience Tested:
Sustained adversity and uncertainty is hard.
There is opportunity and hard work ahead.
We will be tested.
Unpredictable opportunities.
The Solutions:
Apply rapid, fast and repeated bounce.

Manage yourself well through daily.
Develop emotional resilience for future.
Develop situational agility.

Bio: Dr Sven Hansen is the founder of The Resilience Institute. From a medical family, Sven travelled widely and completed two years in the army before completing medicine. His passion for sport and flow took him into sports medicine and a personal practice in resilience.

Asking if organisations might be interested in applying sports science to good business and leadership, Sven began a corporate health business in 1988. He completed his MBA in 1993 and set about building an evidence-based, integral and practical solution to sustainable performance in life, sport and business.

Over 20 years Sven has worked extensively with High Performance Sport, professional firms, banks, corporates, government, entrepreneurship, universities, and schools. He leads the development of The Resilience Institute's methodology and is an experienced executive coach, keynote speaker and leadership trainer.

Time: 30 April, Thursday, 11:30 am
For more business ownership and leadership advice and the latest discussion around COVID-19, check out more of our blogs.