We continue our series of free webinars from leading experts and valued members of The Icehouse delivery team, to help clarify and make sense of some of the most pressing topics that are affecting businesses and business owners during this unprecedented time.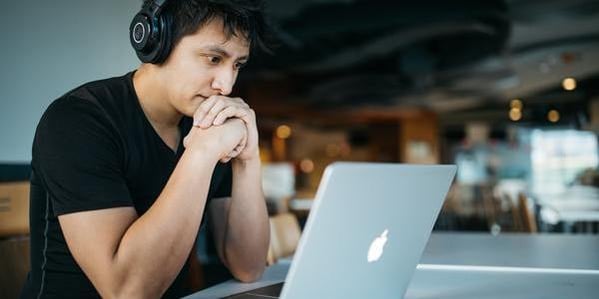 Please register for one or all sessions - they are free to attend online via zoom.
Note: we recommend you download and install zoom prior to the event for the best experience - https://zoom.us/download
|

Engaging with global businesses, the new global landscape with Roger Shakes

If you have international clients, you're already navigating lots of business variables. At some point in the future, we will move into the recovery phase of Covid-19, but what does than mean for the way you engage with clients overseas? We need to adjust, adapt and become agile when working with our overseas partners. When nothing is normal, business empathy is an important quality in understanding how you engage with clients whilst trying to operate commercially.
In this Webinar, Roger explores key areas where the post-pandemic landscape will have a direct impact on international business and how we can prepare for the recovery with some practical steps around:


Embracing digital tools
The working week & day/night
Travel
Marketing & advertising
Value - financial, purpose & social/environmental
Bio: With a background in advertising, media production and technology, Roger provides consultancy to global partners in the innovation arena where ideas, content and technology merge. He specialises in supporting businesses navigate disruptive channels and maximising revenue from intangible assets. He has business activity across the USA, South East Asia and the UK with particular emphasis on international multi-party agreements with a range of companies from startup to multinational enterprises.
Time: 21 April, Tuesday, 10:00 am
|

Fueling your business (selling in a tough market) with Kevin D'Ambros-Smith

The marketplace is rapidly changing. Now more than ever before it is important that you convert leads into loyal customers.

In this webinar, Kevin will talk about:


Generating leads in a tough market
Turning leads into sales
Turning customers into loyal customers
How loyal customers can help you attract new customers
Bio: Kevin has worked at advertising agencies DDB, Ogilvy and Saatchi & Saatchi and helped grow the businesses of major clients like Telecom (Spark), Lion Breweries, Unilever, NZI, GSK and McDonald's.

He has also started multiple businesses - competing directly against much larger, wealthier and better resourced competitors; and successfully grown these into multi-million dollar businesses.
Time: 22 April, Wednesday, 1:00 pm
|
Building stronger leadership and teams in these times with Bill Bain
Good leadership and top team performance are needed for a company to achieve optimal success at the best of times…in these times, its critical!

Building a highly engaged, focused and collaborative team is a proven way to drive better business performance.

Team performance directly influences many of the problems faced by businesses today: silo mentality, mediocre performance culture; high staff turnover; poor customer retention; misalignment throughout the organisation; an inability to successfully execute strategies and initiatives to their full potential.

In this webinar Bill will talk about:
Organisational alignment – what does it mean and the importance of it.
High performance teams – the power of a performance driven team versus a group of individuals.
Team leadership – how crucial it is and what it looks like.
Provide some tips on what you can do right now to get things moving in the right direction.
Bio: Bill originally came to New Zealand on a rugby tour just after the 87 World Cup. In 1988 he moved to New Zealand permanently and has had a long and distinguished career with major FMCG, ICT, media, print solution, financial and educational organisations. He decided to "stopped working for someone else" to focus on his passion of improving people's lives through business and improving business through people. As a coach at the Icehouse with a focus in helping organisations to be better aligned, moving leaders from good to great and working with teams to significantly improve performance.

Bill is an accredited Team Alchemy coach and leads The Icehouse's "Building High Performance Teams" programme.
Time: 23 April, Thursday, 1:00 pm
For more business ownership and leadership advice and the latest discussion around COVID-19, check out more of our blogs.