We continue our series of free webinars from leading experts and valued members of The Icehouse delivery team, to help clarify and make sense of some of the most pressing topics that are affecting businesses and business owners during this unprecedented time.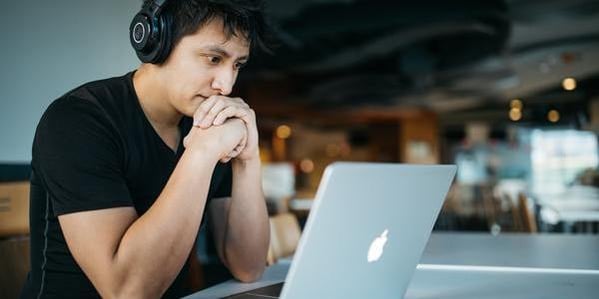 Please register for one or all sessions - they are free to attend online via zoom.
Note: we recommend you download and install zoom prior to the event for the best experience - https://zoom.us/download
|
Building Culture During a Crisis with John Olsen
Crisis tests a company's culture in ways never imagined by leader and founders. How can you make sure that this crisis doesn't destroy your culture but instead help make it better and stronger? Find tips and ideas on how to make sure your culture can thrive in an unprecedented environment in this webinar.
Bio: John moved to New Zealand in 2018 (his wife is originally from Wellington) after a 20+ year global career spanning the technology, manufacturing, and financial services industries. John is now an independent consultant to a range of New Zealand companies focused on linking strategy, leadership, and people together for improved business results. Drawing on his experience working with organizations around the globe, in differing sizes, and in a variety of business conditions John works to help businesses achieve their goals in their own unique way.

In all his engagements, John is candid about his own journey (warts and all) of growing to lead a global organisation of 9,000 employees as a way to pay it forward and help individuals with their personal growth as a leader.
Time: 14 April, Tuesday, 10:00 am
|
Adapting your business to remote working, the opportunity to thrive with Adam Harris
In these unprecedented times, with physical barriers being put upon us within our workplaces, learning how to work effectively for you, for your family and the organisations you work for or own is a proactive investment.

Having recently transitioned our business in the UK to a remote business model to live a better life for us in New Zealand, we understand the challenges and opportunities within remote working but we also have 12 + years' experience working with remote companies and teams.
Some of the conversations of recent days have included the following;
Communication issues
Expectations
Managing internal and external meetings
Leveraging the opportunity for individual and or business growth
Technology
Fears, barriers of remote working
Plan and next steps forward
By the end of the session you'll have guaranteed greater clarity of how you and your business can move forward.
Bio: Adam Harris - A serial and often successful business leader, owner, and innovator, with a keen understanding of the value of strategic connections – and an equally ardent aversion to clutter, noise, fluff, and drudgery that gets in the way of our success. As the Introducer, he seeks to acquaint us not only with the power of networks – but with enhanced results and greater opportunity.

Adam established his business consultancy, Fresh Mindset by The Introducer, in 2010, and has worked with CEOs and senior managers providing training, coaching and high-level peer group activities to convert opportunities into successes, drive profit, facilitate change, define company direction and leverage the network.

Adam lives in Taranaki with his wife and two small daughters, who keep him well and truly on his toes. A well-travelled lover of American football, improvised comedy performer and health regime convert, Adam combines all his passions into his work, his home life and his diverse interests.
Time: 14 April, Tuesday, 1:00 pm
|
The power of ideas (standing out in a crowd) with Kevin D'Ambros-Smith
The marketplace is rapidly changing. Now more than ever before it is important that your company stands out, is loved by current customers and easily found by new customers.

In this webinar, Kevin will talk about:
Standing out in a crowd - the power of ideas to attract and retain customers
Making it personal - how increasing customer loyalty leads to increased revenue
Why it is a perfect time for small and nimble businesses to grab market share
Bio: Kevin D'Ambros-Smith successfully led multiple companies through the GFC. He has started, developed and sold businesses across a number of industries; growing these from start-up into multi-million dollar companies. These span from multi-award-winning online retailer stores in the grocery, pet, pharmacy, toy and baby categories; through to a healthcare logistics company and a specialist 'influencer' media company.

He now works as a business coach at The Icehouse.
Time: 15 April, Wednesday, 1:00 pm
|
Navigating the here and now to get to the new future with Karna Luke
Karna Luke, GM SME at The Bank of New Zealand talks to us about what the future of work looks like post COVID-19, accelerating the shift into digital and how to use ecosystems to pivot your business, and what a business can do now to get through the coming weeks.
Bio: With 30 years' experience in business, Karna Luke is passionate about supporting Kiwi businesses. He joined BNZ in 2015 as Head of Auckland Strategy before leading Corporate Strategy & Emerging Markets, Growth Markets and Maori Business and finally to his current position as GM SME, Growth and Performance. During his time with BNZ he has delivered the Auckland, Asia, IB and Partners strategies; had a massive impact in housing market share growth and revenue growth in priority segments, and is currently leading the implementation of the bank venture investment fund, test and learn innovation hub, strategic partnerships as well as digital activation for new channels focused on SMEs.

Karna has also held key roles such as Director of Strategy with The Trust Company (ASX Listed), COO (Acting CEO) for Guardian Trust, and his own business which leads significant strategic and transformational change for large global companies.
Time: 16 April, Thursday, 10:00 am
|
The Fundamentals of a cash forecast with Jason Topp
You'll be hearing a lot of advice around the need to forecast, budget and plan your way through this pandemic situation, this is very true but in many cases it's easier said than done. In this webinar I want to run through the fundamentals of preparing a forecast and how you can apply it not only to your business, but your individual situation or situations as they change on a daily basis. The fundamentals will focus on what questions you need to ask about your income, how much do you understand the drivers of your revenue and what expenses can you control? as the more you understand these concepts, the more likely you are to emerge into "new normal".
Bio: Jason has been a Chartered Accountant for over 10 years, having worked in both Public Practice and Commercial roles in New Zealand and London. He has extensive experience in financial analysis, modelling, scenario planning and using his skills to help people interpret numbers and make informed decisions. He believes that staying on top of your taxes is important - however the core role of an advisor is to work collaboratively with people to understand the key drivers of their business, help them grow, and reach their goals.
Time: 16 April, Thursday, 1:00 pm
For more business ownership and leadership advice and the latest discussion around COVID-19, check out more of our blogs.