The Icehouse was founded on a vision of a thriving New Zealand driven by entrepreneurs and business owners and our organization revolves around pulling an incredible pool of New Zealand's talent, experience and resources around them in order to realize this vision – for now and for the long term – for the benefit of us as New Zealanders, our economy and the increasing impact on the world stage.
As part of our mission, we believe there is a real opportunity to revitalise the Icehouse's technology and digital strategy to better support our customers and the wider network. We are looking for a person to partner with The Icehouse to develop this strategy.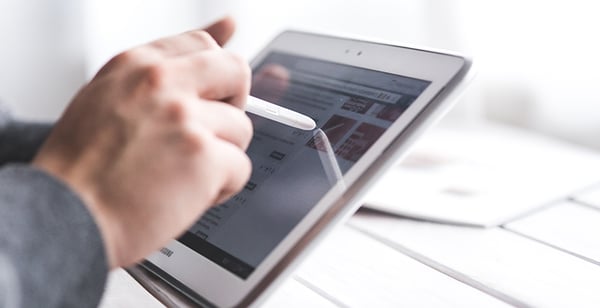 We are looking for a tech and digital strategy for The Icehouse*
*Over the years we have had differing quality of effort on our tech and digital strategies both in terms of our commitment and also our partnering - we can share that with the preferred person as part of the scoping. Click here to check out some of our back office digital uses.

As our partner, in developing a tech and digital strategy you will possess:
High energy, proactive, problem solver.

The desire to be really involved with the cause of Icehouse to unleash the potential of Kiwi businesses – whether that is an SME, a startup or investor and the corresponding passion and drive to make this digital ecosystem the best it can be.

Background in product ownership, experience running agile methodology building high quality digital products

and

Track record of developing tech and digital strategies for businesses while also being involved in implementing.
Ability to quickly evaluate and integrate best of breed tools already on offer in the market.
Empathy and a strong ability to identify each customer (user) type and understand their needs.
Great understanding of development languages and frameworks. While you don't need to be a developer you should be able to speak to different languages and use cases for each i.e. you can be technical without being a hands-on engineer.
Strong understanding of strategic design, experience working with / overseeing strategic designers for large technology builds.
Strong understanding of UX and UI principles.

As our partner, in developing the tech and digital strategy you are unlikely to be a firm or agency, as we believe having an individual working with us, in-house on this project is a key part of success.

How will you do this?
Meet the team (staff, board) and wider stakeholders to get to understand

the customers, the market and the This will include defining all the roles of our users (e.g. owners, leaders, founders, team members, staff, investors of differing types, coaches, facilitators, advisors etc) and define the list of functions each needs to be able to perform.

Collaboratively work with the Ventures, Growth & Operations teams to understand their business strategies & priorities, the consequent needs from a technology and digital perspective.
Form a view on how the tech and digital needs sit and weave together in the context of customer focus and being one business

and single sign on experience.

Bring it all together to get alignment, deal with sacred cows, share with the stakeholders and get commitment to executing.
Establish a future proofed platform that can grow and morph over time, with bolt-ons etc.

What are the principals the project would operate under?
Focus on the needs of our customers, be market and need informed, not a control thesis from the core out. Having said that, we are looking for a single customer view across the business – so innovate at the edges but enable it to be meshed in the house.
Establish quickly an hypothesis of current state, what great could look like and what we will do to get quick wins while more details are worked through.
Crucial for this to be successful is that not only are existing software solutions used where possible (via APIs) but also so we are not rebuilding functionality that already exists; also that we use templated UI and front end components and a strong design to dev-ops workflow. For example using something like this with pre-built react components: with a Figma > Zeplin > Storybook - design to development workflow will likely save us a bunch of money and engineering time + give us a more stable and scalable solution. Or tools like this.

What is the selection process?
Please send a note to Andy Hamilton – a.hamilton@theicehouse.co.nz with your profile and why you think you match what we are looking for and we will review and get back to you. If you have questions for clarification, just ask. We will select the person to take this forward which involves a board and technology advisory group that is made up of two board members and an external advisor.
What will be next steps if I am selected for this project?
The initial engagement will be a contract for up to three months to scope the how, when and with who. At the end of this period, we will jointly review to renew for a further period of three months and/or to shift into a permanent or part-time contractor relationship.


---

About The Icehouse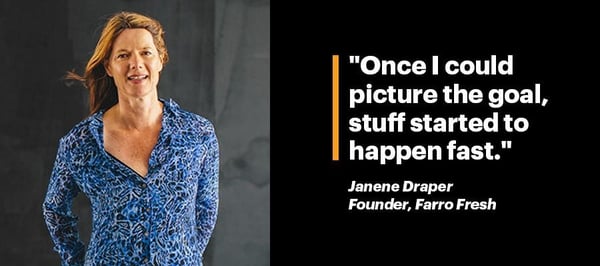 The Icehouse was founded on a vision of a thriving New Zealand driven by entrepreneurs and business owners. NZ's SME and start-up adventurers are the understated heroes of NZ, the backbone of the economy (and society) and the creative fibre of our future, solving real problems for better futures and better lives. They include huge numbers of the most lateral, innovative, smartest thinking, hardest working, resourceful and deeply committed people within this country of ours – not that they'd all see themselves that way.
We are here for these entrepreneurs and business owners who have big dreams, hopes, visions that they have staked a lot of themselves and energies into. These people are driven by a need for progress, success, acceleration, advancement, performing to potential, challenge, proving, exploring limits, making a difference, growing self and fulfilment, and they have a gap between where they are and where and how they want to be. They experience doubt, hesitation, uncertainty, isolation, frustration and many other feelings that can leave them doubting themselves, frustrated and some real pain to close the gap.
What we do for our customers is help them win, help them build their belief, their confidence to nail the progress every step of the way. We don't do it for them, we help them work out what to do to get to their goals. Well strategized, structured, supported and positioned for taking on each next step or milestone with confidence.
For established SMEs across New Zealand we run learning and development programmes for owners and their leaders. We also offer business consulting engagements from our suite of coaches. We work with approximately 750 SMEs per year, with around half of these being repeat customers from previous years. These businesses are typically $3m revenue and 20+ FTEs or smaller and growing at > 25% year on year.
For startups across New Zealand we invest in and add value to seed and angel stage startups from our investment platforms that include an accelerator, two angel networks and a series of managed funds. We invest into 50 startups per year and around $20m of investment, ½ of which comes from angel investors make their own investment decisions and the remainder from the funds we manage.
Underlying our activities, is a massively valuable network of advisors, peers, investors and supporters.

We operate nationally, with offices in Auckland, Hawkes Bay & shortly in Tauranga.
We are underpinned by our Icehouse values. It's Personal, we recognise that business is personal, and the impact that we have on our customers is deeply personal. Expect the Best, we expect the best, to expect greatness from ourselves and from our customers, because everyone has the potential to be great. Stronger Together, we are built on partnerships, have always been since day one, we have been co-dependent on others and we love that, not just with customers but partners, founders, advisors, investors and through this co-dependency we believe special things can happen.