Here is the latest update concerning funding initiatives around the wage subsidy and leave support schemes, KiwiSaver and RBP options.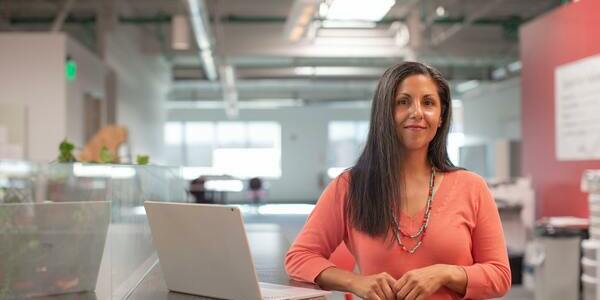 If you missed the announcement in early June, the New Zealand government reduced the threshold for the wage subsidy extension, making an estimated 40,000 additional businesses eligible for support due to COVID-19. This follows the initial wage subsidy scheme that was open from 17 March to 9 June 2020.
'From June 10, businesses that have lost or expected to lose at least half of their revenue in the 30 days prior would be eligible for the wage subsidy extension.' (1News)
Not sure what's in it for you? The subsidy isn't just for business owners but also contractors and freelance workers. Head to the COVID-19: Wage subsidy extension eligibility tool to understand your eligibility and how to apply for the COVID-19 wage subsidy extension scheme.

|
Leave support scheme
Despite the move to level 1, the COVID-19 Leave Support Scheme (previously named 'COVID-19 Essential Workers Leave Support') is available for employers, including sole traders, to pay their employees who can't work.
'Support is available for employers who meet the eligibility criteria to pay employees in situations where employees need to stay away from work due to public health guidance and can't work from home. Employers can make the application for support to pay employees. The self-employed or contractors can apply directly,' Business.govt.nz
The Work and Income website outlines the criteria you need to meet to apply for the support.
|

KiwiSaver updates and support
The Inland Revenue reports that S14 million was taken out of KiwiSaver accounts in April through financial hardship claims. For the latest news on your KiwiSaver options, head to a dedicated resource devoted to KiwiSaver and COVID-19. The page provides information on how to find your scheme provider if you're not sure, clarity around withdrawing KiwiSaver funds, and making changes to your account.


|
Restructuring and redundancy
It's worth highlighting our recent blog on restructuring and redundancy advice which provides website links and basic information on where to go for guidance around restructuring your business and handling the complicated challenges surrounding redundancy. 'With the effects of COVID-19 still to be fully felt, thousands of Kiwi businesses and employees are looking to get the best possible legal advice around redundancy and restructuring the business.' Find out more by heading to the blog.

| RBP information and advice
The Regional Business Partner Network (RBP) is a comprehensive one-stop-shop packed with advice, resources and links to enable businesses to steer a safe course through the aftermath of COVID in New Zealand.
While the current demand for various funding opportunities has been met, there are still plenty of resources and services available through RBP to help your business; including access to regional growth advisors, free webinars tailored to specific needs and business mentoring support.
| OECD economic outlook
Focusing on New Zealand, the latest OECD economic outlook Volume 2020 Issue 1 grabbed plenty of headlines following its early June release. You can view the complete report here.
It surmised; 'The policy response to COVID-19 has been 'timely, substantial and well coordinated'. However, it warned that any recovery 'will be gradual and vulnerable to the effects of new waves of infection' and that ' further policy measures are needed to strengthen resilience and spur economic recovery.'
Visit our dedicated resource for businesses impacted by COVID-19. It's full of useful information and resources, support and offerings, funding opportunities and partnership and coaching details.
For more business and leadership advice, check out more of our blogs.