This week the New Zealand government increased the COVID-19 threat status to Level 4. These are unprecedented times; the social and economic disruption is immense, and the next few months incredibly uncertain for all of us.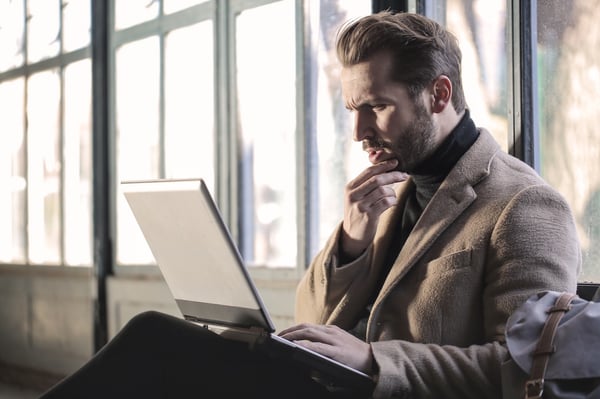 It's critical that we all do everything we can to help each other. At The Icehouse, we have our own strong sense of responsibility and commitment to the wellbeing of the greater Icehouse community. It is what we believe in and what drives our purposes.
| Programmes and workshops online
Some of you have asked why we are continuing to hold our programmes and workshops during this time?
We know how important information, support and connection is in challenging times. Our programmes and workshops enable us to connect with you to share ideas, make sense of the situation, offer support and highly relevant content and explore ways of supporting you, your staff and the long-term viability of your businesses.
We have an amazing team and we remain committed to providing value and meeting your needs. We have been working urgently on ensuring that we have what is required to deliver 'virtually' and we are now accelerating our efforts on this. Remote access learning means education, training, development and coaching can take place in a safe and secure environment.
Our facilitation team and delivery partners are focused on the opportunity to consider the current situation and your response to it, help you think about the future and support you as you plan and prepare for what this may look like for you.
Our customers want us to keep doing what we do. You are telling us that you want the chance for to share and reflect on how this crisis is impacting on you and your business. These are tough times and we should all be concerned. By talking frankly and honestly, we can truly understand how you're feeling and pivot content towards your real-world challenges.
| What else are we doing? The Pulse Survey
We also reached out to all of our alumni organisations in mid-March, asking them to take part in our recent pulse survey – to find out what we can do and better understand the most urgent needs of businesses. We had more than 170 responses. We also acknowledge that a day is a long time in the case of the evolving pandemic.

The survey centred on three key questions: 'How has 2020 been to date versus last year?' And 'Outlook for the next six months versus last year?' What help, assistance or guidance would make a difference to you or your business?'
The overriding feedback is that SMEs want guidance and more insight in eight key areas:
Financial advice

Reliable Information (including accurate information on COVID-19

)

Government support packages – access to information

Employment rights and obligations

Communications with staff and customers – how to manage this

Bank support

Supply chains and managing disruption

Keeping a positive culture
You can view the results here.
| Key takeaways to consider 
 
The overwhelming feedback we're getting is that businesses want clear and sensible information and answers to the important questions around financial, staff and customer protection. What will the business landscape look like not just in four weeks, but four months and four years from now?
Aside from this, if you haven't seen it already, it's worth taking a look at the government's COVID-19 website – specifying which public health and social measures are being taken.
It's probably not on the top of your list of priorities right now, but you may have booked an event with us in the future. You might have questions around postponements or finance.

Please don't hesitate to contact us and we want to hear from you – particularly if you or your business have booked a place on one of our programmes or workshops, feel free to contact your Customer Growth Partner.  
We have just launched our new COVID-19 online resource page. It is packed with information on what support and offerings we have available during these difficult times.

For the latest information concerning our range of programmes and workshops, click here. 
For more business ownership and leadership advice check out more of our blogs.