'A pivot usually occurs when a company make a fundamental change to their business after determining (usually through market research) that their product or service isn't meeting the needs of their intended market,' Quora.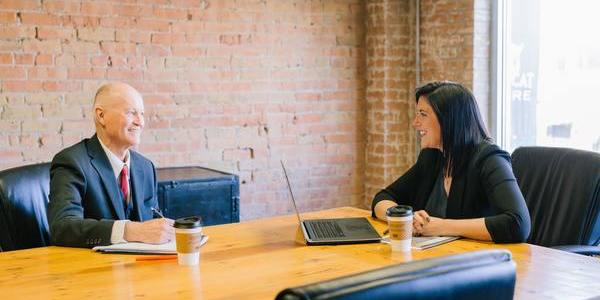 True, of course, but in these times many businesses don't have the luxury, resources or time to consider whether to embark on a new venture. Economic necessity, unapologetic desperation, and innate survival instincts are kicking in and, while we can't tell you whether you should or could pivot your business, we can point the way with some helpful direction.
What is apparent is that it isn't an easy decision to make. You started out with a clear vision of what you wanted to be and what the kind of business you wanted to operate. Now the market has structurally changed, and the past few months have forced us to conclude that this is no longer about just restoring the status quo after lockdown.
| Surviving and successful pivoting
COVID-19 has forced us to look at things differently, but this doesn't have to be a negative. '3 Rules for Making a Successful Pivot' by entrepreneur.com outlines three strategies to pivot your business; around being brave, transparent and looking forward. Pivoting can sound dramatic, but it can also be the most natural progression in the world for your business.
'Pivoting is the art of recognizing that the pursuit of a specific idea, direction or product - in which you've invested significant time, money and energy – is no longer the correct path to follow.'
The Icehouse and Melissa Wragge covered Pivoting 101 in one of our recent webinars – 'How To Pivot Your Business; A Design Thinking Guide'. Have a watch here as Melissa provides a springboard for owners and managers to dive into how to strategically respond, survive, revive and thrive in a post-COVID-19 world. The webinar introduces new ideas around potential value, how to understand and appraise assets and the art of alignment.
|
Reinvention can really work
Moreover, pivoting a business isn't as rare as it sounds. Remember podcasting platform Odeo? Of course not, none of us do. But when Apple launched its iTunes podcasting services, all plans went out the window, so they pivoted instead to create something called 'Twitter'. It's doing quite well.
In the 1890s, one William Wrigley gave away free samples of chewing gum with his scouring soap and baking powder sales – until he realised his customers preferred the freebie to his primary offering.
Starbucks, Suzuki, Nintendo and countless others all shifted focus and found their raison d' être – often at the most critical points in the company history.
|

A

l

umni pivots
We were thrilled to learn about an Icehouse alumni who have recently shown incredible initiative and pivoted their product range to cope with recent global developments. The NZ Sock Co. has produced a quick-drying, lightweight and sterile face mask out of existing yarn technologies.
100% Kiwi-owned, the Ashburton business have used their experience and innovators of sock technology to come up with something completely different, which fits the very definition of 'pivoting'.
Pivoting doesn't mean changing the way you do things lock, stock and barrel. Rather, it can also mean enhancing the services you offer or developing products which naturally suit your offering and perfectly reflect your brand.
Check out our dedicated resource for businesses impacted by COVID-19. It's full of useful information and resources, support and offerings, funding opportunities and partnership and coaching details.
Our range of coaching services can also help if you need more structured and formal advice and guidance.
For more business ownership and leadership advice,  check out more of our blogs.