We continue our series of free webinars and our new podcast from leading experts and valued members of The Icehouse delivery team, to help clarify and make sense of some of the most pressing topics that are affecting businesses and business owners during this unprecedented time.

Please register for one or all sessions - they are free to attend online via zoom.

Note: we recommend you download and install zoom prior to the event for the best experience - https://zoom.us/download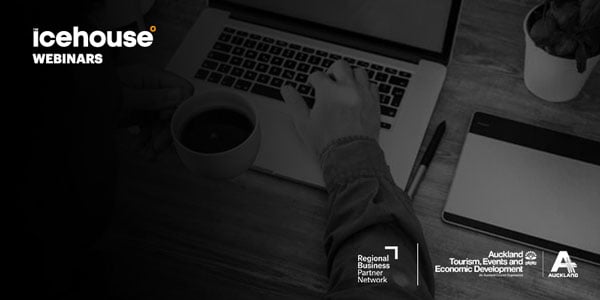 |
How to leverage the small business loan schemes supported by the government and banks during Covid-19 with Gavin Lennox
In this webinar our panel will discuss the Business Finance Guarantee and Small Business Cashflow Schemes and how they are can be leveraged to help small businesses survive and thrive during the Covid-19 crisis.
Currently a relatively small number of SMEs have taken up the schemes. This interactive discussion, with Q&A from the attendees, will answer this question and others relating to the recently announced loan support schemes.
The Icehouse will host a panel of invited guests representing banks, small business accountants and SME advocates who will provide valuable insights and talking points throughout the session.
Panelists:
David Irving – Chairman of ICE Foundation and experienced small business advisor

Karna Luke – GM Growth & Performance | Partnership Banking | BNZ

Lincoln Sharp – Chartered Accountant, Campbell Tyson
Time: 13 May, Wednesday, 12:00 pm
|
'Business as Unusual': What the near future of business might look like and a few thoughts on how to avoid being left behind with Brett Roberts
As Winston Churchill famously once said, "Never let a good crisis go to waste". COVID-19 should be a catalyst for every business leader to re-think and re-engineer their organisation for the future – even if nobody is entirely sure just yet exactly what that future might look like. In this webinar Brett will discuss potential scenarios and suggest a few areas in which those business leaders should be focusing their attention and considering making substantial changes.
Bio: Brett began his career as an Avionics Engineer with Air New Zealand and since then has held a variety of senior technology and executive roles with organisations including Microsoft New Zealand, Pitney Bowes, digital agency Cucumber, Callaghan Innovation and New Zealand's largest technology services company, Datacom Systems.
Since leaving Datacom in December 2019, Brett has re-joined Business IQ, a business and digital strategy consultancy he co-founded in 2010. He describes himself as a 'technology optimist' and his areas of expertise include digital transformation, innovation and commercialisation, strategy, new business operating systems, marketing, PR and communications.
Time: 14 May, Thursday, 1:00 pm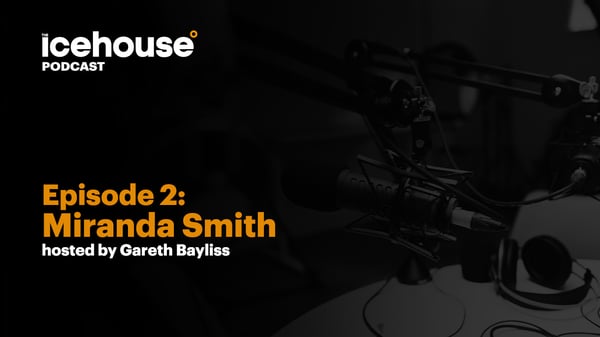 |

NEW - The Icehouse Podcast
New podcasts from industry leading minds, business extraordinaire, creative thinkers and valued members of The Icehouse delivery team.
View here - info.theicehouse.co.nz/podcast
Episode 1: Miranda Smith
Miranda Smith Homecare was established over 17 years ago, making it the longest running private home care agency in New Zealand. Since then, they have gone on to develop a reputation as an outstanding team providing excellence in care. They have a dedicated and experienced team of over 350 caregivers, some of whom have been with them since their inception.
Their service begins with a comprehensive assessment of each client's lifestyle, medical conditions and the kind of support that is required in order to enable them to continue living independently at home. Following assessment, an experienced case manager will; in conjunction with their client's and their loved one's, develop a care and wellness plan individually tailored and responsive to specifically identified needs, problems and goals.