The Icehouse is pleased to announce the launch of Icehouse Central. Icehouse Central is an online platform for the thriving business community of Icehouse Alumni to continue on their lifetime journey of learning and growing alongside others, while leveraging the benefits from being connected to a group of like-minded people.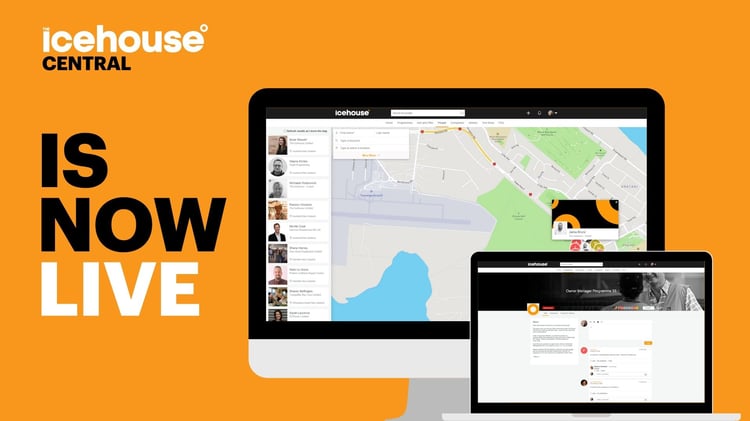 For a while now, The Icehouse has been thinking about how to create better ways for our wonderful Icehouse Alumni to stay connected and continue to learn and grow. This has given birth to Icehouse Central.

Icehouse Central opens the door for thousands of Kiwi businesses, from every conceivable sector, industry and spanning the entire country. It also taps into the knowledge, connections and services gained from 20 years of guiding Kiwi businesses and assisting in developing business owner and leader capabilities further.

So what can you do on Icehouse Central, and how does it benefit members? It's a ready-made and instant community that enables you to leverage the alumni network through business introductions, helpful chat and conversations, peer support and continued learning through curated content and a business tool shed.


Connect With Other Icehouse Alumni
Search for Icehouse Alumni and businesses in your local area and nationwide. You will be surprised how many businesses you can make an Icehouse connection with. There's a real possibility that a previous Icehouse programme participant is based in the office block around the corner from you, or where you get your morning coffee.


A Business Directory For Commercial Introductions
Often when looking for a solution to a business need or problem, we seek advice or referrals from a trusted source. Join a trusted network of other like-minded Kiwi businesses you can connect with for professional support and guidance.


Ask and Offer
Give back to your peers by offering them your help and answering their questions or requests via Icehouse Central. Special promotion? New product or service? Need urgent professional advice? It is also a space for you to ask for help and ask questions.


Valuable Resources and Tools For Businesses
As your journey and growth continue, there are many tools and content that can assist business owners and leaders take their strategic thinking through to implementation. We have compiled an ever-growing library of templates and articles that will facilitate your plans and competitive business goals. The Articles and Tool Shed sections are updated several times a week and include podcasts, webinars, business templates, blogs, book recommendations and many other business-friendly tools to download and enjoy.


Continue The Journey With Your Programme Group
Message one another, schedule catch-ups and reunions and support each other in this personal and safe environment. Maintain the valuable relationships created during your journey on programme with other Kiwi business owners and leaders, by utilising the private groups automatically created for you.

Icehouse Central is much more than a useful directory, it's a safe space created to enable you to grow, learn and connect to fellow alumni. We've added programme-specific materials to every alumni group. So, if you took part in Owner Manager Programme 40 for example, you can find all the materials in your group section.

Icehouse Central is a free-to-use platform designed to enable and support a thriving alumni community. Open your networks, chat to peers and discover the mutually beneficial opportunities that come from Icehouse Central.

If you are an alumni of The Icehouse, and are having problems setting up or haven't received your invite yet, email Bryar Stewart, our Community Manager (Growth) at b.stewart@theicehouse.co.nz and she will handle your request.



For information on how capability building programmes, workshops and advisory can help your business, click here.

For more business ownership and leadership advice, check out more of our blogs.