The Icehouse has officially 'caught up' with an official WeChat account! The Chinese community has been a key partner with The Icehouse, starting with its angel investment group IceAngels and through our Chinese led venture fund Eden Ventures sehouse has made investments in three Chinese-led start-up companies, as well as having foupecialising in investing and empowering New Zealand high-growth technology start-ups. The Icr start-ups directly targeting China's market. Over 40 active Chinese investors are currently members of our IceAngels network.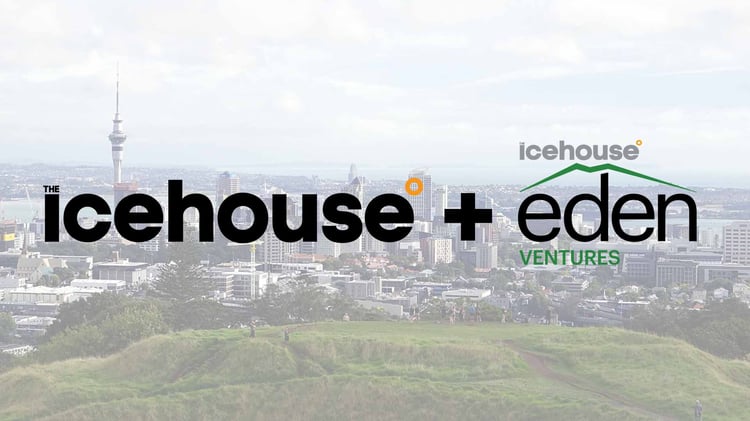 The Icehouse was established in 2001 and is owned by the International Centre for Entrepreneurship Foundation, a charitable not-for-profit. We function to enable Kiwi businesses and business owners to reach their full potential and want to see New Zealand thrive through harnessing the efforts and success of entrepreneurs and business owners.
Together, the Chinese community and The Icehouse can create a pathway for supporting Chinese founders to succeed in New Zealand. Chinese investors offer a unique opportunity to empower New Zealand companies to break into China's market.
How The Icehouse Enables NZ Businesses
We work with start-ups and established businesses, their teams, advisors and investors. What we do with each of these groups varies according to their situation and need; no two businesses are the same.
Start-ups:
For the start-up community, we believe our biggest impact is in matching capability, passion, experience and support to enable success. The Icehouse invests in and adds value to high potential New Zealand start-ups with global ambition. Focussing on companies in the seed and angel stage, we provide them with access to the support, knowledge, connections and funds to compete and win.
Firstly, we invest. We invest in start-ups in order to set them up for the next stage of their journey to global success. We do this through the varied funds we manage (Tuhua, First Cut, Eden and Icehouse 100), our Flux Accelerator Programme, and IceAngels, New Zealand's most active and diversified angel investor network.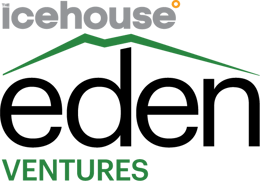 Eden Ventures
Chinese-led venture fund specialised in early-stage venture investments with special focus on fin-tech, blockchain and China market opportunities.




IceAngels
Network of leading entrepreneurs, corporate executives, and professional investors from all different backgrounds that collaboratively evaluate, invest in and add value to high potential New Zealand start-ups.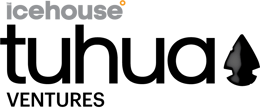 Tuhua
New Zealand's largest seed-angel fund that invests in New Zealand's leading start-ups both at seed stage and angel stage.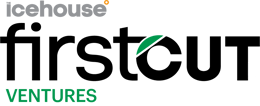 First Cut
New Zealand's largest student run venture fund, educating and investing in high impact young entrepreneurs.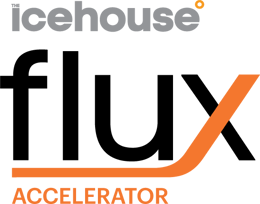 Flux Accelerator
Flux invests capital, time and immense resources into teams during an annual 6-month intake. In 2017 Flux invested $350k in 6 companies, in a 6-month period these companies went on to raise an additional $3.29mil in capital to accelerate their growth.
Start-up Impact:
The Icehouse has enabled 240 start-ups through its services and $80 million invested to over 130 start-ups. Our start-ups have created $226 million per annum in revenue and grow 3.6x faster than the average stabled business. This growth has resulted in 1700 jobs being created from our start-ups and a big increase in export revenue earned for each start-up.
Established Businesses:
Established owner managed firms are the backbone of the New Zealand economy. Through sharing knowledge, and using our networks to connect people, we aim to support owner operators to succeed – whatever their 'success' might look like. Business ownership can put people under immense pressure, often asking for decisions to be made without support or knowledge to back them up.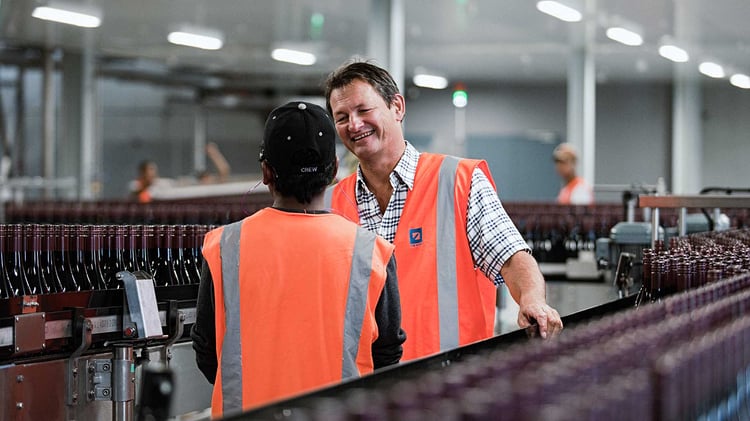 The Icehouse offers a series of services, as we know that business ownership is personal – and no two journeys are the same. Our flagship 'Owner Manager Programme' is a six-month programme for business owners that focuses on mindset and a strategy for winning. It's a practical version of an MBA, that uses your business as the classroom case studies.
A four-month Leadership Development Programme addresses barriers for senior leaders specifically in owner managed organisations. We aim for participants to walk away from these programmes 'fired-up', amping to grow their business, with a clear strategy on exactly how they can do this, and how they can sustain it. We also offer a range of ongoing workshops & services and business coaching. Our alumni can continue their journey with us with regular check ins and 'top ups' including annual conferences, co-hort meetups and more.
Business Impact:
The Icehouse has enabled 5000+ business owners through programmes, workshops or coaching. Icehouse companies have shown a 7.5% increase year on year, with the average per annum revenue of an owner manager programme (OMP) alumni business being $17.6 million. With OMP alumni businesses employing over 38,200 people and the creation of $158 million in new export revenue in the last 12 months.
Whole of business, The Icehouse customers have created 17,000 jobs and in 2017, this was 1,290 new jobs.
Notable Portfolio Companies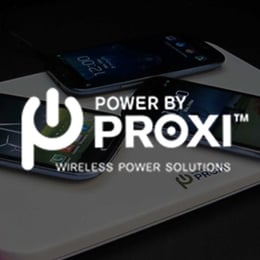 PowerbyProxi
PowerbyProxi was founded by Auckland entrepreneur Fady Mishriki in 2007. With the goal of helping people charge everyday devise such as mobile phones without having to plug them in. PowerbyProxi developed the wireless charging technology, through the backing of New Zealand investors including IceAngels. In 2017 PowerbyProxi was acquired by Apple for an undisclosed sum.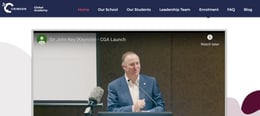 Crimson Education
Crimson Education was founded in New Zealand in 2013 by 18-year-old Jamie Beaton and Sharndre Kushor, with the core goal of connecting students to the best universities in the world. Since first pitching at the 2014 IceAngels investor showcase, Crimson has gone on to raise more than $50 million to enhance their revolutionary education technology and continue to support more students achieve unparalleled learning outcomes. Crimson now incorporates 2000 consultants, tutors, professors, teachers and mentors who have assisted more than 20,000 students throughout 10+ countries achieve their academic, professional and personal development goals.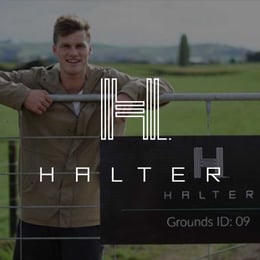 Halter was founded in 2016 by recent Auckland University graduate Craig Piggott, with the goal of setting out the future of farming. Halter uses solar powered bands that use audio and vibration cures to direct cows, enabling farmers to shift, manage and monitor their herd using an app. Halter has been backed by New Zealand investors including Tuhua Ventures and IceAngels, to help develop the tech and help make the company go global.
Stay Tuned…
If you are a Wechat user, please feel free to follow us by searching 'Icehouse' for official accounts. Through this platform, we plan on sharing news from our portfolio companies from both our start-ups and our OMP alumni. We are also planning on sharing opportunities and information for people to get involved with The Icehouse and our vision. Feel free to contact us as if you would like to hear more about us and what we do, or are interested to get involved.