Welcome to the eleventh part of our 20-Year Anniversary Publication serialisation. Each week, we'll be publishing a new chapter telling the stories of the people and places that have contributed to our history. You can view part ten here.

Forbes – The Icehouse named one of the world's top 10 tech incubators
In 2010, Forbes magazine featured The Icehouse among what it dubbed '10 technology incubators that are changing the world'.
If that wasn't significant enough, the fact nine of the 10 were US-based incubators made it more so. There were incubators from California, Massachusetts, Texas, Illinois, Georgia, Wisconsin… and Auckland, New Zealand.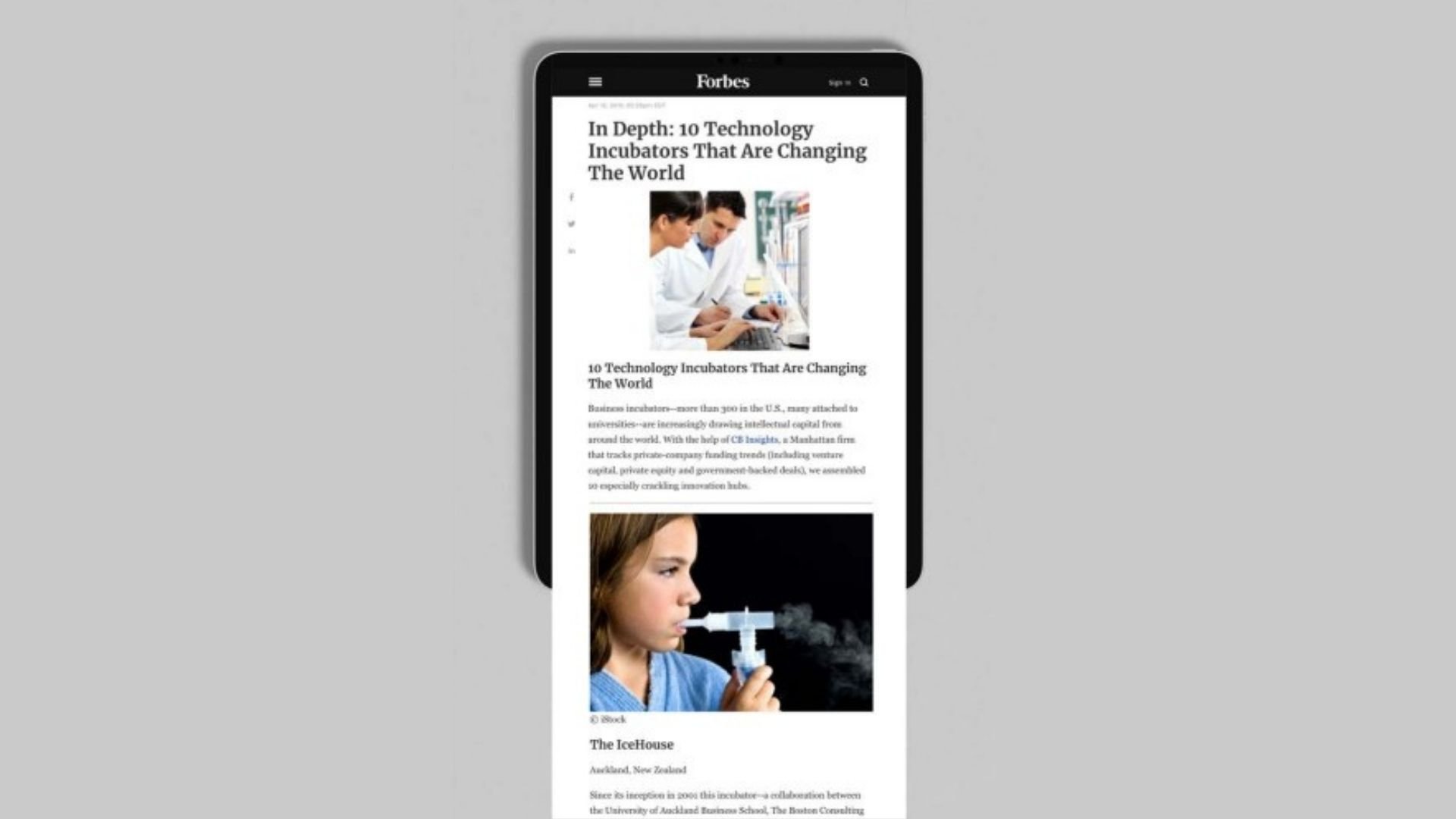 'Since its inception in 2001 this incubator… has launched 75 technology companies and has raised $50 million for them through its angel-investor network, the largest in New Zealand,' Forbes wrote about The Icehouse.
The NZ Herald, reporting on the recognition, quoted then Icehouse chief executive Andy Hamilton with his customary self-effacing take – the recognition hadn't been because The Icehouse was the most amazing organisation in the world, but because 'we work with some really good companies'.

Hamilton hasn't changed his tune. In fact, he can now say, with the advantage of 20 years of hindsight, that The Icehouse has never thought of itself as a 'success story'.

Remembering the Forbes recognition, what stands out in his mind is how The Icehouse team thought it was quite funny.

'We didn't think we were top in the world,' he recalls. 'We felt that they probably thought: New Zealand, that's a long way away, and that's kinda cool – let's do that.'

False modesty? Not with Andy Hamilton. For one thing, he has the inside scoop on how the recognition came about – a PR person for NZ Trade and Enterprise in Florida was aware of the Forbes ranking lists and put The Icehouse forward for nomination. Still, that didn't guarantee ending up as one of only 10 ranked, and the only one not based in the States.

Hamilton doesn't look a gift horse in the mouth. He was grateful of the profile and thought it was cool. It's just that a Forbes ranking isn't the type of recognition The Icehouse craves.

'What always mattered to us since day one was what our customers said about us,' Hamilton maintains. 'It's not ranking and stuff like that. If the customers like what we're doing and we're adding value to them, they'll tell others. And then we can build a business.'

Uppermost in Hamilton's mind at the time, as it had been for the nine years before the Forbes piece, was finding a way for The Icehouse to be sustainable with - out the financial backing of the founding partners.

That success, Hamilton believes, was because of two things: The Icehouse's ability to find ways of enabling resources to be reinvested in the operation and the ecosystem, and a board and team that were always trying to push the boundaries on new offerings.

'We tried and failed a lot of them,' he says. 'And that failure propelled us to keep going.'

All that said, Hamilton admits the nod from Forbes was a welcome sign of their progress at the end of The Icehouse's first 10 years. 'Did it help with profile? Yes, it did. Did it help with investors from offshore saying, what are you, and what are you guys at The Icehouse doing? Yes, because, interestingly, there are not that many models around the world that are like us – incubators that also do courses.'

But, Hamilton stresses, now as much as he did then, The Icehouse culture has never been to seek adulation.

'It's all cool, it's all great,' he says. 'But it's also like, whatever. What we care about is customers because that's what actually matters – the impact The Icehouse has had on their businesses.'

Sir Paul Callaghan – A call to arms
We're 10 years on from the epochal speech of Sir Paul Callaghan, 2011 New Zealander of the Year, at the StrategyNZ workshop. But it's still uncomfortable listening.
A reality check, Callaghan called it, before launching into a broadside against some of New Zealand's most enduring myths.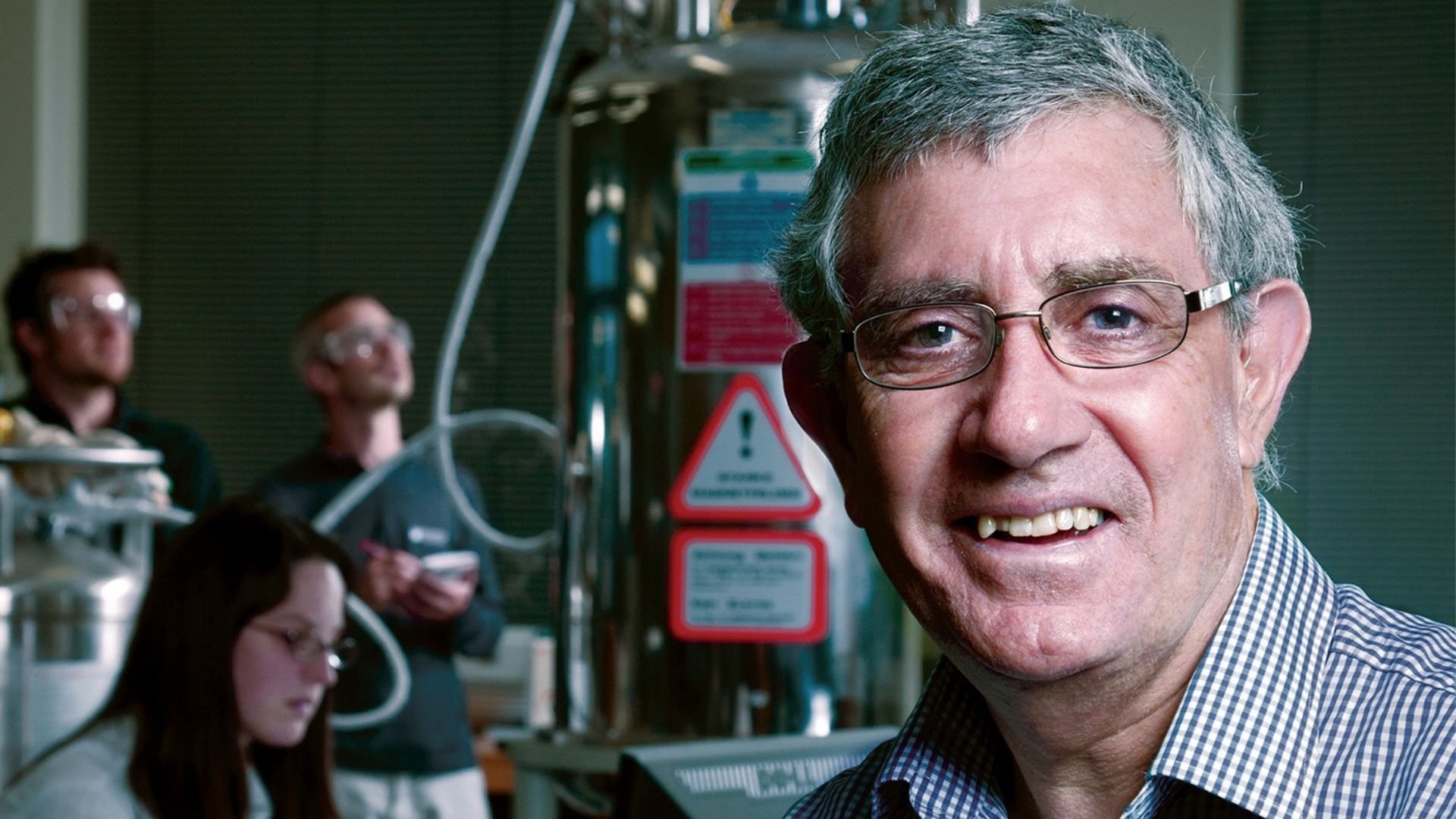 We're an egalitarian society (when in fact we're one of the worst for income disparity).

We're clean and green (egregious hypocrites, Callaghan called us, who like to tell other nations how to live their lives).

We don't need to be more prosperous (when we can't even afford to fund Avastin, a life-changing drug for the treatment of bowel cancer, which he personally suffered).

We have a relaxed, easy-going lifestyle (when we're one of the hardest working but least productive populations in the OECD).

More tourism would be good for the economy (when tourism jobs generate only two-thirds of what our economy needs each employee to generate).

We can't manufacture in New Zealand (when our biggest export earner was manufacturing).

We need to specialise in what we are good at (when it's clear we don't know what that is).

A new story is what we need, Callaghan urged, one that begins with the realisation that just 100 great companies (birthed by 100 inspired entrepreneurs) can generate $40 billion per year in export earnings and fashion a new New Zealand economy.

It's a compelling vision, and one The Icehouse has been part of for the past 20 years. The Icehouse didn't need any convincing by Callaghan that this was the story Kiwis needed to hear, to share and to grasp – but his speech came at a time that served as validation and affirmation of the journey The Icehouse had been on for a decade.

What's so good about this vision?

As Callaghan said, New Zealand is really good at the really weird stuff. Our biggest export earners are big performers in the knowledge economy, and we will continue to be good precisely at the things we will be good at. It only takes 100 entrepreneurs to make 100 companies like that (along with time to grow), and New Zealand's prosperity can increase tenfold with no environmental downside. That's a vital piece, because for those entrepreneurs and the companies they create to stay here, it needs to remain 'a place where talent wants to live'.

March 2021 was the 10-year anniversary of Callaghan's speech, a moment that continues to challenge and inspire. In a very practical sense, it was a speech that catalysed government thinking. He had the mana to bring both politicians and the academic world alongside, another echo of what has distinguished The Icehouse journey so far. He encapsulated the DNA of The Icehouse at a time that it was reflecting on its first decade and looking to the next 10 years.

Part of that DNA is conversation – connecting to what's being said elsewhere, having a voice in the dialogue and hearing what other ecosystem players are saying – leading and listening, inspiring and being inspired.

Sir Paul Callaghan brought the conversation to the front of the stage at a key moment in New Zealand's transformation towards becoming the knowledge-driven economy he heralded, and a pivotal chapter in The Icehouse story.

Next Week: Showcase and ArcAngels

For information on how our programmes, workshops and advisory services can help you and your business, click  here.

For more business ownership and leadership advice, check out more of our blogs.

Icehouse Alumni? For more Icehouse content head to Icehouse Central and register now. Follow this link.