The Technology Investment Network's flagship 2020 TIN Report is out now. The annual TIN Report is at its 16th edition and is a leading independent source of information on New Zealand's technology sector.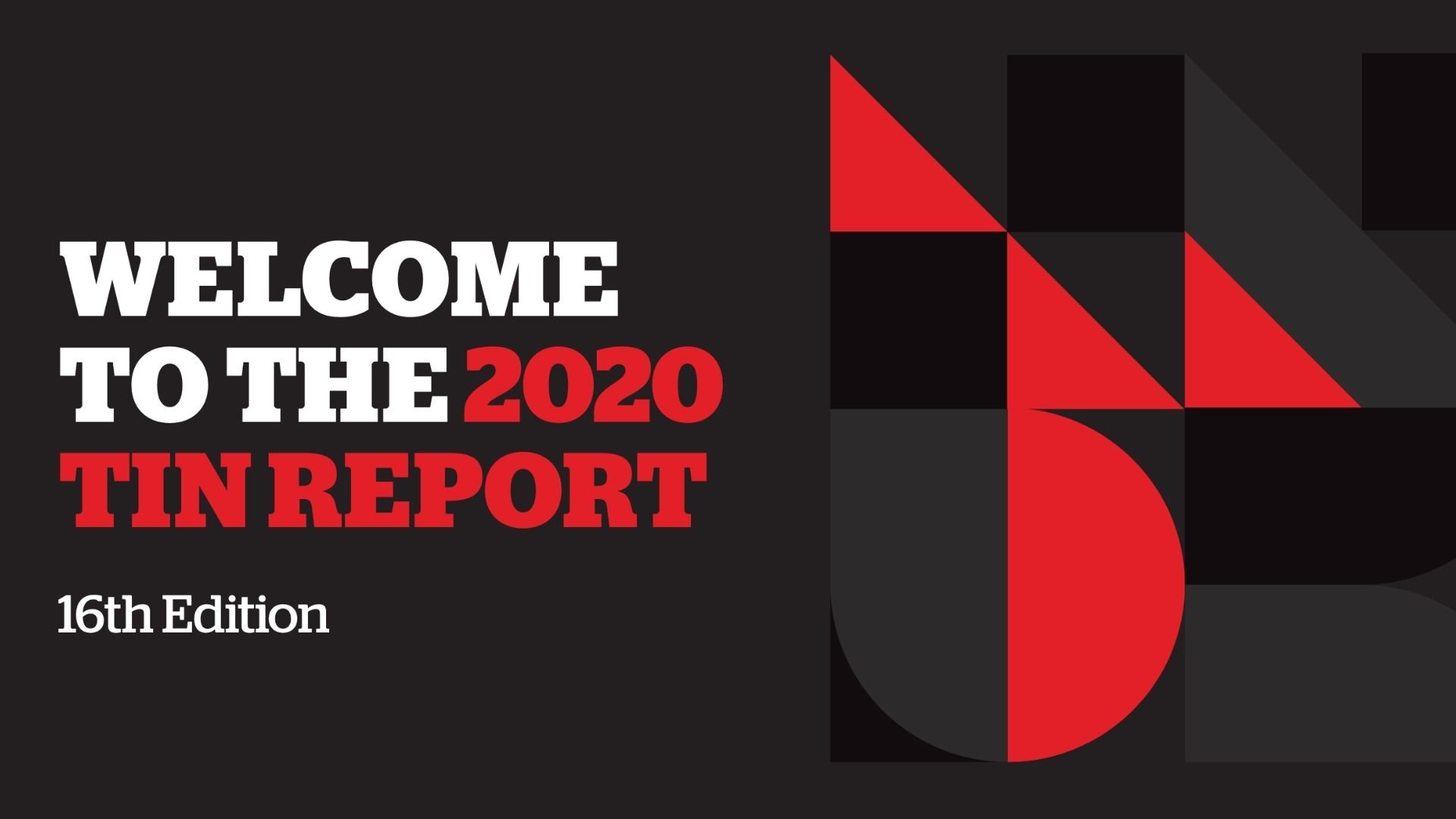 More than 600 companies are surveyed each year. The report identifies and captures key data on the country's top 200 technology businesses; including profiles and analysis of the key players and markets, a spotlight on the regions, early-stage company profiles, an analysis of Māori-owned tech companies, ten companies to watch, and much more.
'The TIN Report is produced by Technology Investment Network with sponsorship from New Zealand Trade and Enterprise, Absolute IT, BNZ, EY, James & Wells and NZX. The TIN Report is a critical reference for benchmarking the performance of New Zealand's 200 largest globally focused technology companies,' tin100.com.
The TIN Report's findings are especially significant following the events of the past 12 months, leaving Greg Shanahan, Managing Director of Technology Investment Network to state, 'what we do see in this year's TIN Report is immensely encouraging, as it shows the tech sector has continued its upward trajectory of growth for another financial year.
'As such, it is not only strongly positioned to weather this current storm but also to take advantage of New Zealand's unique global position to harness the slingshot effect that such circumstances provide for innovation and growth.'
Of particular interest to The Icehouse network and community will be the report's deep analysis of the regions. Wellington is the fastest-growing region, with a third successive year of double-digit growth, according to TIN.

'The 29 companies in the Wellington region generated $3.0B in revenue, or 23.5% of TIN200 revenue. What makes the region unique is its incredibly strong ICT sector, making up 65.5% of TIN companies in the region and generating $2.7B, or 89.9%, of the revenue.'

In Auckland, 'ICT companies are continuing to transform the landscape in this region, with ICT firms achieving a double-digit growth rate and generating 30.1% of the region's revenue.'
The City of Sails is home to more than 120 of the TIN200 companies and four of the ten largest companies in the TIN200 are based there. 'Auckland tech export companies grew revenue by 8.6% this year, collectively generating $7.2B in revenue, equating to 56.9% of total TIN200 revenue.'
Waikato is home to 11 of the top 200 companies, in a region which is dominated by Agritech businesses, and employs more than 3,300 people globally.
The Central North Island generated $150.1m in revenue, up 0.9% on 2019, and the Canterbury and Upper South Island region grew by 9.4% ($78.6m).
'The NZ tech sector also continues to be an engine for significant job creation, adding over 4,000 jobs in the last financial year, taking the TIN200's total number of staff at home and abroad to a record breaking 55,167.
'Add to this the fact that New Zealand now has 56 tech exporting companies each reporting revenues of over $50m, and it's clear that there is a critical mass of success in this sector which will provide a bedrock of resilience for this country in the years to come,' says Greg Shanahan in the Report's Snapshot.
Click on the link to buy a digital or hard copy of the report and find out about TIN's range of products and service.
For information on how capability building programmes, workshops and advisory can help your business, click here.
For more business ownership and leadership advice, check out more of our blogs.