In late February 2021 we met up to celebrate the work of the three directors who retired from their Icehouse duties in 2020; namely Chris Quin, Tim Williams and Greg Tomlinson. We thank all three directors for their incredible contribution to The Icehouse, and all three will remain a huge and continuing part of The Icehouse community. Tim will continue to serve as Chair of Icehouse Ventures.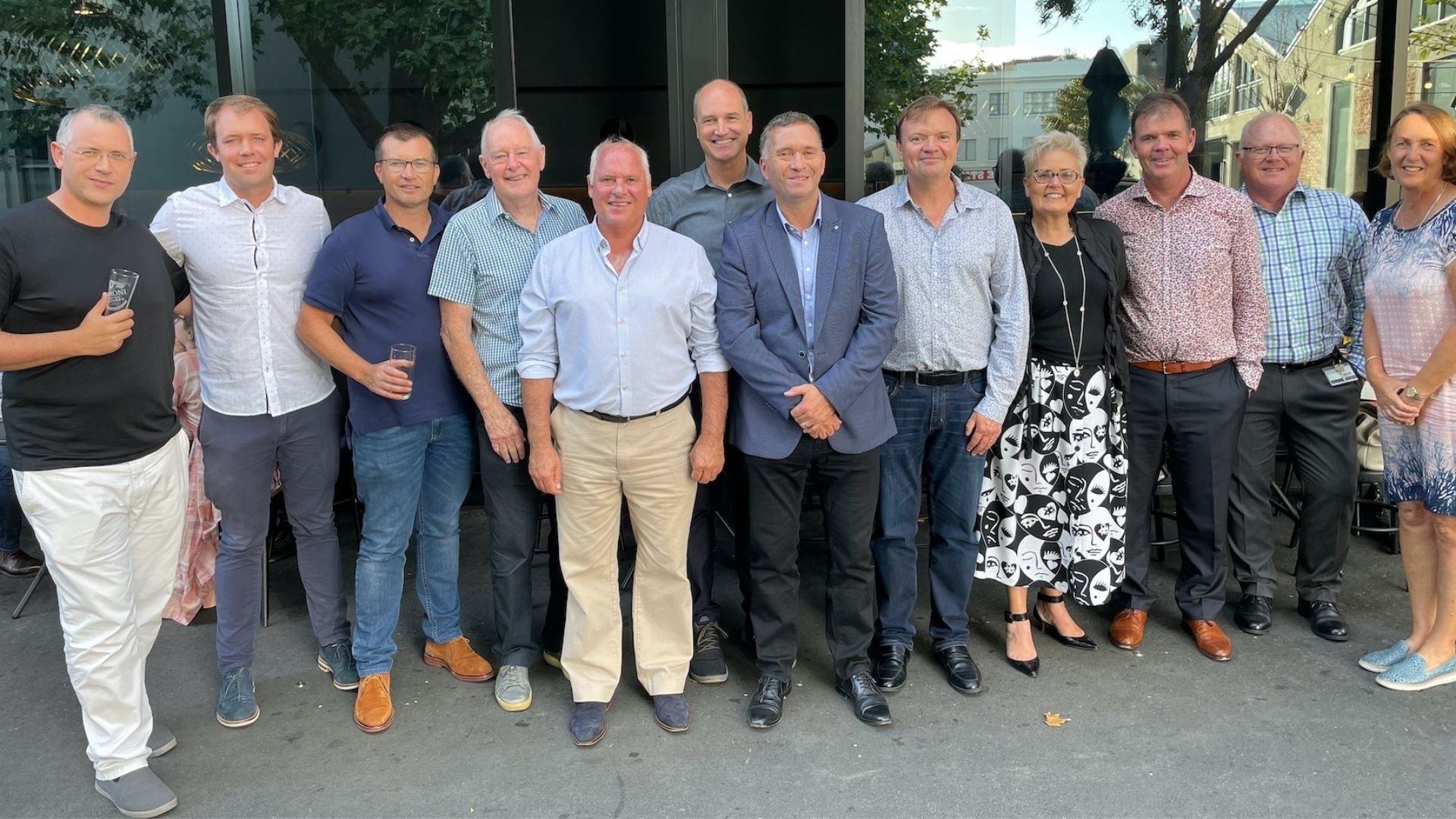 Chris wrote these notes on his experience with The Icehouse over the last 12 years…
'After 12 years of the privilege of being part of the Icehouse Board, and eight years as Chair, I wanted to take a moment to reflect on this journey and thank you all for your partnership and support over the years.
I remember clearly what it was like joining the Icehouse Board in September 2008. At the time I worked for Telecom, and Rod Snodgrass had convinced me that I was the right person to represent the partnership they had with Icehouse (I think he was just looking for a home for it at the time!). I just thought it might be cool to be part of something that was trying to help innovative New Zealand businesses grow... because I thought that would be important. I haven't regretted a minute of that time.
The 12 years since have been amazing, inspiring, and a total privilege to have been part of a journey since then that has seen over 45,000 new jobs, just under $7b in export revenue growth, 3,600 Kiwi business' and 350 start-ups enabled by the Icehouse since 2001. You cannot help but think how much this has driven where a post Covid New Zealand sits in the world scene right now.
David Irving infected me with the Icehouse virus, the leadership team and directors sustained the "infection" and the impact that the Icehouse has had on New Zealand and thousands of individuals has been the true "reward".
As a Board and Leadership Team, more recently I have been proud of the people who have:
Established Icehouse Ventures, with the ability to appeal to serious global investors who know their "stuff" and it will become a long-term funding vehicle for The Icehouse's activities and growth of New Zealand


Seen the Growth team have its best year yet, every single year... even during the "year of COVID" and how many Kiwi Businesses were keen to use us to support their recovery, reinvention or survival plan


Developed an Operations and Shared Accommodation team that has become the rock of The Icehouse and enable us to focus on the outcomes for NZ


Supported a successful transition from an inspiring founding CEO to our new group CEO, who saw us through the drama of 2020 like he had been here forever, and we emerged stronger than we have ever been


Defined our brands with an exciting new message


Continued our enduring relationship with the Foundation
And in 2020 alone, despite it being one of the most challenging years for New Zealand and the world, Team Icehouse has:
Delivered our 50th Owner Manager Programme, and seen our 1,000th person go through this programme and head out to grow NZ and their business


Raised $1m to strengthen the balance sheet and excited with more working capital


Executed our first fully online programme, Taking Your Business Forward


Created the 'Grit Goes Further Together' and 'Backing Brave' brands


Completed an engagement survey showing a world class 81% engagement over the group


On track to invest approximately $33m across 85 companies (a record by 25%)


Launched our new 'Backing Brave' brand for Icehouse Ventures


Hosted both our 10th Annual Showcase and 5th Demo Day on Zoom
I feel hopeful for the future of The Icehouse. The future I see looks like Icehouse Ventures continuing to knock it out of the park, as the start-up investment vehicle that nailed it from the bottom of the world. It looks like doubling the impact of the growth business on New Zealand, at the most critical time for our country to have an economic transformation.
It looks like cool new expanded premises which will be full of vibrant, exciting, and challenging residents. It looks like Icehouse being world-famous in New Zealand as a national growth engine, and our talented people continuing to innovate, challenge, and deliver the way you all have done consistently for the past 12 years.
Thank you for supporting me to learn and develop personally while on the Icehouse Board, and particularly while in the role of Chair. I believe renewal and fresh energy is key to The Icehouse's success, and I'm excited by the opportunity now for other Board members to step up and to carry the Icehouse promise forward.
Cheers,
Chris


A full summary and an overall take on 2020 can be found in Group CEO Gavin Lennox's Annual Letter and you can also download the 2020 Impact Report.

For information on how capability building programmes, workshops and advisory can help your business, click  here.

Icehouse Alumni? For exclusive content on Icehouse Central, register now. Follow  this link.