This is Part 2 of our Good Business series, where we interview Icehouse alumni on their business journey, what up-skilling means to them, and advice they would give to other Kiwi SME (Small and Medium-sized Enterprises) owners and leaders. This interview was originally published in M2 Magazine's April 2019 issue.
James Dalglish is the Managing Director of Go Rentals, New Zealand's largest independent car rental operator, with branches located in Auckland, Wellington, Christchurch, Queenstown and most recently Dunedin. James completed the Leadership Development Programme in 2014.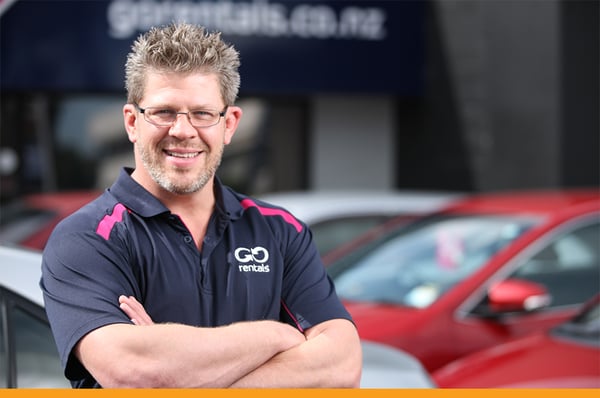 Tell us about GO Rentals and your role in the business.
GO Rentals is New Zealand's largest independent car rental operator and we have branches in Auckland, Wellington, Christchurch and Queenstown. I'm the Managing Director so I support our eight business departments and look after the eight Heads of those Departments. I also make sure the business makes sound and informed decisions through financial objectives, budgets, and I manage the strategic development of all the business units and branches.


What values drive GO Rentals and why are they important to you and the business?
Four years ago, Go Rentals started on a mission to become a values-based organisation. Values around customer-centricity are important to us, so things like service-first and making it personal are intrinsic to what we do. We have other team-based values such as trust and respect with our peers and customers. I didn't really know what it meant to be a values-based organisation a couple of years ago but now for us it's making our values part of our everyday conversations, they head up our meeting agendas and strategic objectives as well. We're finding that it's driving really good staff engagement and most importantly the right behaviours.


I think there are three things that great leaders do. Number one, they listen. Number two, they ask questions. Number three, they ask lots more questions.
What are your tips as a managing director on influencing change and contributing to the success of a business?
I've realised the importance of having the ability to galvanise a group of people towards a common goal and to create a pathway for them. Continually test, measure and change – that's been a huge mantra for us in our business – to innovate, iterate, tweak, measure and to keep changing. Constantly look for the next thing driving innovation. I've also learnt to keep my bloody nose out of it and let the team get on with it – so support your guys, give them the space to operate, but don't accept mediocrity.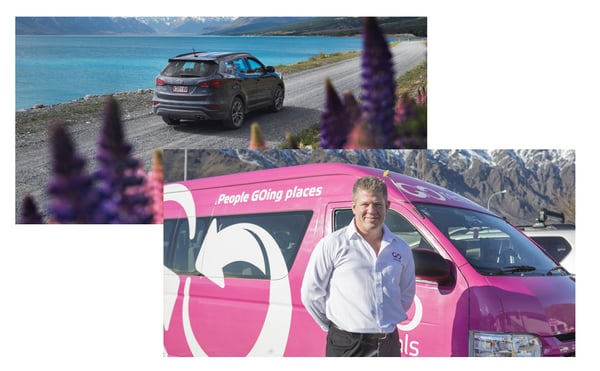 How do you continue to upskill yourself as a senior manager and why is upskilling so important?
If I want Go Rentals to succeed, I need my managers and the managers underneath them to succeed and if I'm not bettering myself, I'm not leading from the front. I'll do a reasonable amount of reading and researching these days – I subscribe to Seth Godin's daily snippets amongst other publications, I'll spend a bit of time reading tourism industry news too. My advice is to keep looking at your specific and wider industry sector publications, and don't forget to get out and talk to other business people. Undertake any opportunities you can to attend courses as well. In the Leadership Development Programme there was major value in being in a room with 25 other business leaders who all have similar challenges. There's also so much value in learning from the facilitators and then being able to chew the fat with the cohort about the challenges in your own business.


Following your experience on The Icehouse Leadership Development Programme, what tips would you give to other senior business leaders?
I think one of the mistakes leaders make today is they seem scared or worried about having people who are more capable than them underneath them. Instead of seeing it as a challenge, they need to think about how to get the best possible people in their team – people who are signifi cantly better than them in some areas – and be comfortable with that. Hone in on the skills you're good at and listen more, that's something big I learned on the Programme. Next, give people autonomy. This is something I've struggled with over the years, but it becomes so much easier to give people autonomy as you build a better team and build more capable people.

To learn more about Go Rentals, visit www.gorentals.co.nz