Steph Fry is the co-founder of IdealCup, a New Zealand-designed and made reusable cup, made in Wellington. IdealCup have been in business for just under 10 years and in that time, have collaborated with Kathmandu, Blunt Umbrellas, Oxfam New Zealand & Australia, as well as many other prominent brands. Their sister business, Celcius Coffee in Motueka, solely diverted over 10,000 single-use cups from landfill via IdealCup's reusable swap cup inititiative, CupCyclingTM . Steph is an alumni of The Icehouse's Owner Manager Programme.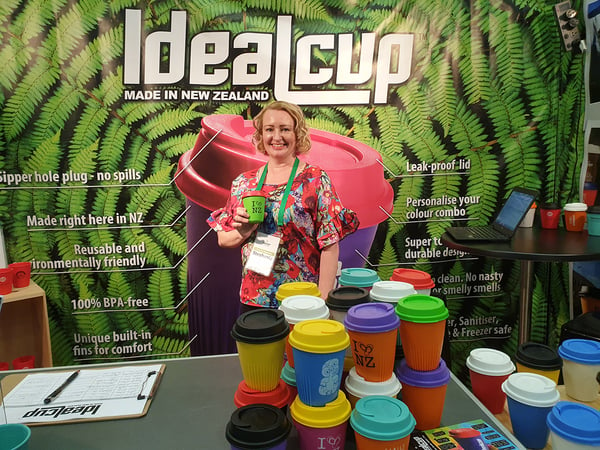 Steph Fry at the 30th Annual WasteMINZ Conference in 2018


What interested you about the Owner Manager Programme and The Icehouse?
I was at a pivotal point where I knew that I needed to really take a whole step up with my business and I knew I needed access to a whole lot of new knowledge and skills and information to do that.
I had been saying to my husband (and business partner), Nick, for quite some time that I would benefit from having some more strategic knowledge, more professional advice and learnings. My concern at the time was that I could find experts in different fields and spend money in different areas to get the results. But I kept saying to Nick, I want to go somewhere where I can do it all in one hit in one environment.
When I took the time to stop and realise what The Icehouse was offering with The Owner Manager Programme I suddenly realized, "Oh my God, this is everything I need." And it was just a great moment.
How would you describe the Owner Manager Programme in a nutshell?
If someone was trying to understand what the Programme is and what they're going to get out of it, I would say it's an environment to thrive, grow and consolidate your knowledge; and have an incredible amount of resource from industry experts and professionals that you wouldn't necessarily get access to in any other environment. It's also real people telling real stories with really accurate information.
It's an environment that makes you think, it challenges you, and every single time I was at an Owner Manager Programme block, I always felt like I could relate what was being told to us because they spoke to an experience or situation that I've been in, in my business. I think having so many other owner-operators on the same Programme is just exceptional because you feed off each other. We've got such incredible dynamics of personalities and experiences.


Before coming into the Programme, I was somewhat apprehensive because of the size of my business and the length of time I've been in business – I felt vulnerable. But you know what? By the end of it, we realized that we all had insecurities and felt vulnerable, but that allowed us all to completely open up and learn from each other. It was just so empowering.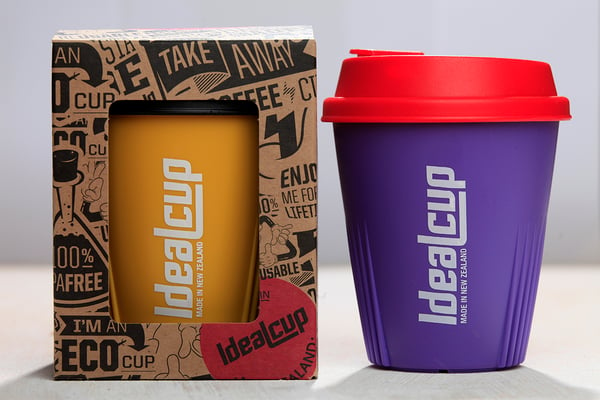 What sessions or discussions really stood out to you?
The presenters and facilitators are just amazing. I now know that in business, you have to wholeheartedly know your numbers and you've got to love your numbers. It's just an integral part of your business. I always thought I could just keep doing what I was doing – which was essentially be the face of the business, the sales, the marketing, the educator – without knowing the numbers. I would always let my husband, Nick, take care of that because it wasn't something I enjoyed, I've never been big on numbers and math isn't my strong suit.
Within half an hour of starting the 'Know Your Numbers' session, I was a convert and I had a big smile on my face. Even the facilitator said, "You've had a light bulb moment, haven't you?" The session transformed me and now the numbers are a day-to-day part of what I do and they're absolutely critical. I embrace them, I love them, and without doing the numbers, I couldn't have achieved what I did with the business in the last year and continue to do now.
Another session I loved was 'Building Resilience' with Declan from the Resilience Institute. I like to think I look after myself and look out for my health and wellbeing, but in all honestly, I don't. We did a resilience test on the first block of the Owner Manager Programme and there were so many aspects it pointed out I should focus on. Throughout the session there was a lot on self-awareness and self-love, how alcohol affects the body, general health and wellbeing, diet and exercise. What I liked, though, was that they didn't berate us about 'not doing things properly' but instead, taught us that these are things that will benefit us if we choose to embrace them. They also gave us really easy tools to write things down and be reflective so we can try and make small changes. I am proud to say I have implemented a number of those changes in my life and I am all the better for it.


The second part to 'Building Resilience' was resilience in business, as a leader and as a business person. They taught us how to deal with situations that could come up and throw us off, and how not to react how we initially would, which is knee jerk and potentially freak out.


Understanding that we are in control and how we can deal with situations has been so, so powerful for me. There have even been situations in the past year where previously I would have just freaked out and everything would be a drama but whenever I start feeling that way, I've always called on my resilience training and understood that I'm in control – it's so powerful because it alleviates so much stress. It allows you to focus on what needs to be done to fix whatever might be wrong and to move forward. I quite often now feel, it's more a challenge than an "issue" and it's empowering to know I have the tools to deal with these situations when they come up. It's just incredible.
By the time we had done the second resilience test at the end of the Programme, my results had completely flipped and the facilitator, Declan, was so surprised and even said, "you've completely changed." It's been remarkable to see the change and results.
What is the biggest learning that you've gotten out of the Owner Manager Programme?
One question that struck me was 'what is my role in this business?'. We were asked that question all the time. If you were to write a job description of what your role is right now and write another job description of what you'd want to be doing – how different do they look and how can you bridge the gap? That was something powerful for me because before I started the Owner Manager Programme I was everything, wearing so many hats and I felt that I had to do it all and be in control of it all. Then the facilitators asked, "are you doing the best by your business? Are you actually functioning in the role that you should be?"
I wrote my ideal job description and I realised I was focused on so many things that I didn't need to be doing. I realised that I didn't have the right people in the business, and we had to move some things around and let go of people so I could get the right people in the right places and focus on what we really needed to be doing.
One year on from doing this exercise, my PR company, who we've had a relationship for years now, congratulated me because they could see the difference in me and the business. Even they have realised that I am now fulfilling my role as the leader and educator and I've been flying around the country meeting with people, councils, movers and shakers and making the changes I so dearly want to drive in our industry space. This was exactly where I wanted to be at the beginning of last year and now I'm there, doing just that – liberating!
In this 'job description' process, the way they challenged us was so powerful because so often we get bogged down doing shit we shouldn't be doing.


I look back on where I was before the Owner Manager Programme, the ideal job description that I wrote for myself and what I'm doing now and I tell you what, everyday excites me.

There was also another session where we were asked to identify opportunities for growth and they kept on reiterating how it's important to focus on what you're good at. I thought it would be a good idea to export more and focus on getting IdealCup offshore, but David Irving, the founder of The Icehouse, had other ideas. He strongly advised that I should "absolutely saturate my national market, nail it. Absolutely do everything you can in your own back yard. Become the best at that, then look offshore." I took that advice and I'm doing exactly what I was recommended to do and the opportunities are flowing thick and fast and I am confident to say I believe we are leading the way in our market in New Zealand… and it just so happens, the international market is starting to take notice, which is very exciting for the future.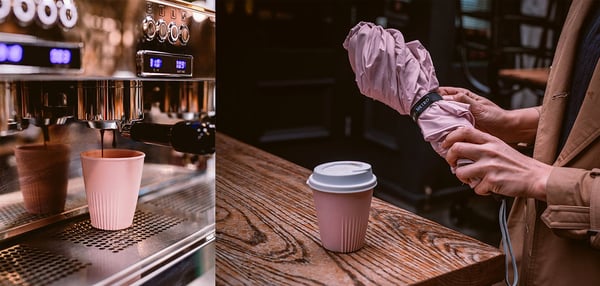 IdealCup and Blunt Umbrellas collaboration (both Owner Manager Programme alumni businesses!) – a limited edition series that lasts.
What would you tell someone who is on the fence about signing up to the Owner Manager Programme?
Do you know what I've said to so many people? I know it's expensive but it's money so well spent. It is an investment and it is the best investment I've ever made in my business ever, in 15 years of being in business.
I got a scholarship and a subsidy from NZTE (so there are options out there for people who need support with funding) but I would, without a word of a lie, pay the full price if I knew then what I know now. I say every day, I wish every business owner could go on this Programme.
When people say, 'I'm not sure it's for me', I always tell them 'honestly it's for everyone'. If you are even toying with the idea of going on it, you should apply. I always talk about the value of that investment, when I think about the money we've spent over the years in different pockets of marketing and sales versus the things I've learned on the Owner Manager Programme, I've realised how many tens of thousands of dollars we've sent down the gurgler, investing in the wrong things and not getting the results we wanted or needed.


At the end of the day, if you break down the cost of the Programme over the course of a year or five years into the future and the value you're going to get out of it, I like to say, "the price is forgotten long after the quality remains." It is a lot of money, but it's so bloody worth it.