In the first part of a regular series, Kevin D'Ambros-Smith, business coach with The Icehouse and CEO of Motherbase Consulting Group, gets under the hood of more effective selling. Kevin is also an entrepreneur and a specialist at driving growth and profit in businesses.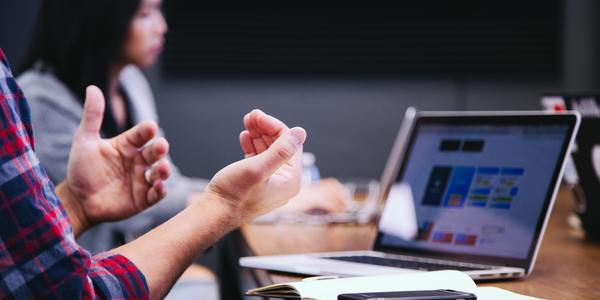 Standing out in a crowded marketplace is, of course, incredibly challenging for any business – customers are unaware of your brand, and they have first to know that you exist. And so begins the journey down a basic sales funnel:
Unaware – Your business begins with the need to build awareness about yourself and your offerings
Lead – Someone in your target market who is not yet engaged with you
Prospect – Someone in your target market who has expressed interest
Customer – Invested in your offerings
Fan – Tells others
In summary, people have to know what you do, then you've got to convince them that you're the right people to buy from. You must turn those people into leads and then convert them to sales. If you do it properly, then you end up with fans – people that go out and broadcast why you are so wonderful. And that's really important. Fans are what you really want as there's not much credibility in me telling you my company is great – but if someone else says my company is great, then that's ten times more powerful, and people are far more likely to buy.
Your real job is to widen your sales funnel – and that's where standing out from the crowd through great ideas comes into play.
| Sky-high branding concepts
British Airways is a memorable example of how you can use one idea to transform a company. In the 1970s their reputation was pretty low – famed more for losing baggage and running late than providing a pleasurable passenger experience. However, they were able to make the claim that they were 'the world's favourite airline' for one simple reason – statistically, more people flew with them than anyone else.
They took that mantra to every aspect of the business. Would the world's favourite airline lose 40% of its bags? Would its engineers have planes that didn't leave on time? It transformed the whole organisation based on that one clever thought, and the absolute genius was to roll out that message through the entire business.
| Surprise and delight
When you go that extra mile, people remember. When Canadian airline WestJet ran its first Christmas Miracle campaign in 2013, its impact was huge. A Santa Claus appeared on-screen asking passengers what they wanted for Christmas. On arrival at their destinations, their gifts were waiting for them – fulfilled by eager WestJet staff. The media reaction was huge, a Christmas tradition was born and WestJet's popularity, naturally, went through the roof.
| Ideas come from insights
What can small businesses do? Great Ideas also come from opportunity. Do the legwork, read the label and you'll be amazed what you can uncover. Take a chance and put it out there.
Be bold and fail fast. There's no point being 'wallpaper'. It's safe – and it's not scary. However, the key to success is to find a way to stand out from the crowd. Reid Hoffman (the founder of LinkedIn) once stated: 'If you are not embarrassed by the first version of your product, you've launched too late.' This is his concept of 'failing fast'.
This is true about your ideas, too. You might think it's great but if it's in your head or sitting on your desktop, it can't do anything for you. Put out there. If it doesn't fire, that's ok. Move on, but do get it out there. If you wait until it's perfect and pretty, the opportunity has gone. Every brand has a story, so what's yours? It's engaging and people love it. Find your story!
For more advice on how to drive growth, visit: Motherbase Consultancy Group.
Kevin is a frequent contributor to our ongoing webinar series.
The Icehouse's Business Coaching service helps you refine your strategy, keep you on track and achieve your business goals.
For more business ownership and leadership advice check out more of our blogs.