Miles Valentine, founder of Sales Syndicate, talks about the importance of good recruitment - how we can be better prepared, and what we really should know.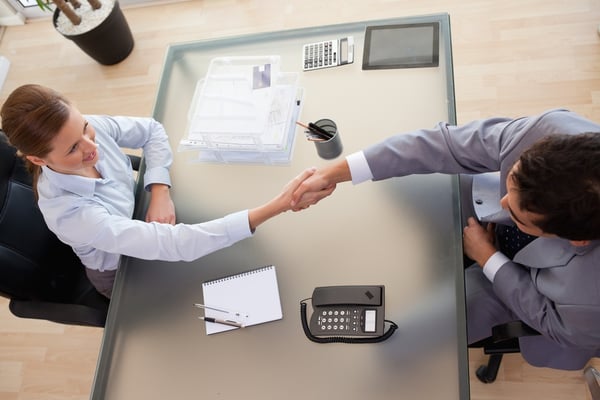 At a recent Sales Syndicate session, where we had a session on recruitment, I had a very bad "AHAA" moment – a moment where I realized I'd messed up, for a long time.
I realized that sales recruitment was probably one of the most important things I'd ever done, but I've often viewed it as a chore, and a chore that I've not put enough emphasis on. I've asked impromptu, hastily thought of questions, done too much talking, relied on the halo effect (allowed one or two things to make up my mind), and relied on references amongst a bunch of other dumb things.
About the only thing I've done right is the psychometric and aptitude testing.
So, what is this article about? It's about the importance of good recruiting. It's about making sure you're prepared. And if you're a sales guy or girl you're going to get a free lesson on how to interview better!
I really like Mark Roberge's model he outlines in his book "The Sales Acceleration Formula". He uses a role playing technique for much of the first interview, getting the candidate to "sell" to him. Depending upon how they handle it (they had better start by qualifying him) he then coaches them and gets them to do it again. He gets to learn what their core sales skills are like, how coachable they are and how quick they are on the uptake. The more I think about this, the more I like it as an interview technique. You can learn so much from this one stage.
So, if you're a salesperson reading this, take that on board. Always start with the qualification stage. You should also be prepared with your list of questions.
The session reminded me that most people rely on the wrong things – CVs and references. Whoever gives the name of a bad reference? Maybe we need to ask "can you give me a reference for someone you didn't get on so well with at your last role?" That could be interesting. Apparently you're not allowed legally to use an unintroduced reference – really!!??
And a technique that I learnt in the US – where the candidate needs to prove their existing income.
How many times has a manager heard that they need to match a package that sounds "just too good". "Ok, well, I may be prepared to match that but I need to see your W2 (your IR5 in NZ tax terms)". If you were so much over quota and targets (that your CV or resume says you were) and your base was that high, your tax form will prove that, right? So, telling them from the outset that you want proof of existing income is an interesting test too, isn't it!
But the thing that I'm going to change, in fact I've done it already with an interview this past week, is around my preparation. I am going to spend the time preparing my situational questions, I'm going to probe more, I'm going to not allow answers that say "we did this and that" – I will be asking what was "your" specific role in the "we" part.
I'm going to hire more slowly, ask better questions, observe more behaviours, continue testing and be more consistent in my appraisals of candidates.
This obviously goes beyond just hiring for sales. It extends to every role. The good news is that I've always tried to surround myself with people who are better than me, and I definitely realized that having a strong team is one of our biggest roles in senior management. I was just always in a hurry when it came to sales people.
If you're a sales person reading this and preparing for an interview, you need to be prepared. Prepared with research on your prospective company, manager and their manager. You need to be ready to "sell me this pen" by understanding the power of qualification questions and how to use them. But most importantly you will have educated yourself (by reading books, listening to podcasts, watching Jeffrey Gitomer on YouTube as examples) as to how to be in that top 5% of salespeople. When you've done that, this stuff all comes naturally because you do it every day. It's actually quite easy being in that top 5%, because most salespeople don't know how to qualify, follow a model, handle objections or close! Scary as that thought is.