78% of Kiwi business owners want more access to experts within a specific area of business. The most important factors considered when assessing training options are value for money and minimising time away from their business. That's the result of recent research conducted by BNZ and The Icehouse which has led to the development of a range of short, topic-specific workshops, designed to help Kiwi SMEs grow and ultimately get New Zealand GDP back into the top half of the OECD.
The workshops are available from April, starting in Auckland and Christchurch and then rolling out across 11 regions in New Zealand.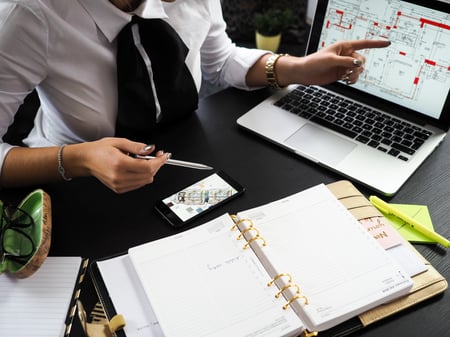 SMEs represent a massive part of the New Zealand economy - 97% of all enterprises, 40% of the economy's total output on a value-added basis and 31% of all employees.
Anthony Healy, BNZ director Partners, says making business education accessible to the largest segment of the New Zealand's business sector- SMEs - is critical to improve the overall performance of New Zealand's economy.
"We identified that we must provide a way for business owners to access the skills they need to grow their business without taking them away from the day-to-day running of the business."
"We have developed the training to be short, accessible and flexible so business owners can raise their capability while still running their business."
Andy Hamilton, CEO of The Icehouse says the new workshops were designed to cater specifically for the operational needs of SMEs.
"The short, topic specific workshops will be held nationwide with a focus on applying the knowledge taught in the workshops directly to their business. The workshops cover a number of topics that business owners have told us they are challenged by including finance, HR, sales and marketing to governance, leadership and many more."
"In response to the research we are offering the workshops in three formats to offer business owners access to the information in the way best suited to them and their business – 90-minute virtual webinars called 'Virtual ICE Cubes', two and half-hour workshops called 'ICE Cubes' and two-day workshops called 'ICE Blocks'."
"Most of our existing programmes are longer-term engagements. These new, short workshops are a great addition to the current offering and we think the choice of options will enable us to work with thousands more business owners and senior managers across the country."
Mr Hamilton believes that these workshops will help The Icehouse achieve its goal of 1,000 businesses of international quality by 2020 as well as driving The Icehouse towards its other long-term goals of enabling 25,000 new jobs in NZ and $20b of incremental revenue growth from Kiwi businesses.
"We've got a long way to go but these workshops are going to help us get there and most importantly will be a real value add for Kiwi business owners as they look to grow their businesses".
The Icehouse and BNZ have a long-standing partnership which is driven by the shared vision of lifting New Zealand's economic performance through growing the business performance of New Zealand SMEs.
This exciting new venture was picked up by the NZ Herald and you can read their article here.