The Icehouse caught up with Liz Wotherspoon, Head of Growth, to discuss the current Kiwi business community-mindset around COVID-19, and offer some advice around scenario planning, future-readiness and resilience.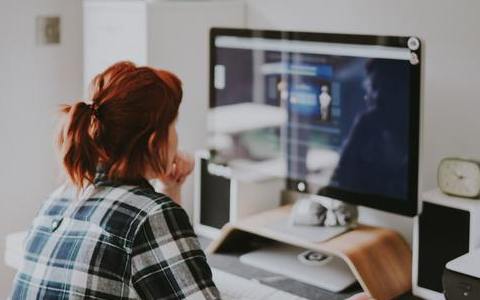 'We're all trying to make sense of the situation and filter the vast amount of information that's spinning around us currently. Businesses have three challenges:
First, they're trying to work out what tools, support services and benefits they have access to.
Secondly, how best can they utilise what's available to respond to what they're experiencing right now.
Finally, how are businesses going to get over the 'now' and plan for a post-COVID existence?' says Liz.
The Icehouse's recent pulse survey highlighted some key themes for SME businesses. The Icehouse's current webinar series has enabled Liz and her team to respond to these themes and current challenges.
Understandably, the traditionally relaxed Kiwi attitude is being tested right now. 'We need to temper the 'she'll be right' thought-process with rigorous and robust scenario planning. I don't like to use that term, but it's important to contemplate the worst-case what-ifs and confront the brutal facts,' she says.
| Creating a more certain future
Communicating in a time of crisis is key, and it is something The Icehouse also embraces. While the survey results and webinar feedback indicate that for many cautious optimism is a valid mindset to have, this needs to be balanced with a very realistic approach around the changes that need to be made to get through this.
'The overriding feeling is that our community wants to get back to 'normal' life as soon as possible – however that may look - so we're focussed on what can we do to help.'
One example is accelerating our work on new product development to combine the quality of content, access to expertise and unique intimacy participants experience in our existing programmes but bring this into a digital space online. 'It was something we had to work out fast and is something we hope will appeal to our network.'
Implementing and testing workable options that bring immediate benefits to customers, and validating future value in the process, is an idea that all businesses might like to consider.
| What will post-COVID-19 NZ look like?
Liz suggests that staying connected with your team, customers and parnters is really important right now, as is looking after yourself, your team and your family.
'Connecting and sharing what's happening for you, how you are responding and hearing the same from others can reaffirm that you're not the only one that's feeling the way you are and can provide some valuable perspective.'
The first series of Icehouse webinars all touched on the importance of staying connected and the positive impact this has on our wellbeing, mental health and resilience. Fresh perspectives and challenging ourselves to think differently might seem daunting right now, but often it can be the secret ingredient to getting clarity about what to do next.
'Remember that others might be able to offer you a perspective that you just can't get yourself right now – because you're too close to your business and can't see the wood for the trees. All it takes is somebody to say something that makes you go 'hmm, hadn't thought of that', says Liz.
Join our series of free and exclusive webinars  live this week. 
Visit The Icehouse's dedicated resource for businesses impacted by COVID-19.
 For more business ownership and leadership advice, check out more of our blogs.