As the New Zealand Government set out its plans to potentially take us out of lockdown over the next three weeks, we have a reminder for you regarding the Regional Business Partner Network (RBP) and Icehouse advisory funding.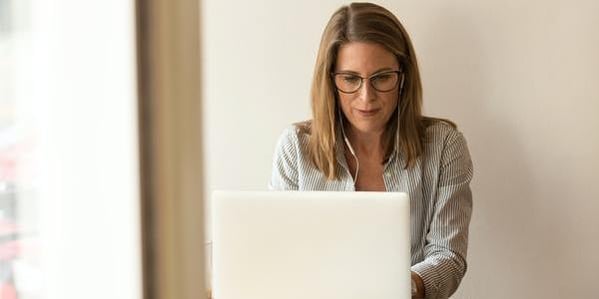 We recently highlighted our one-on-one funded coaching opportunities available through the RBP. As per the RBP criteria, you can receive funding assistance of up to $2000 (ex. GST). This has now had a further injection of $25 million for businesses to access business consultancy and coaching support. So, visit our webpage for full information.

| One-on-one coaching opportunities
This week's Government announcement is, of course, encouraging. Still, one week is a long time for small and medium-sized businesses and three weeks (when New Zealand expects to enter Level 2) can seem like an eternity.

At The Icehouse, we are not taking our foot off the accelerator, and we're adding more support services, coaching opportunities, webinars and blog content every week to help our resilient network get business-fit for now and the rest of the year. 
Our team of seasoned business coaches are experts in helping SMEs to develop capability across all business functions, and we're offering individual expert coaching, as outlined by the RBP.  
 
| NZTE business continuity vouchers for export 
There's a lot of 'noise' around currently – SMEs are flooded currently with information and advice, and sometimes that can be just a little overwhelming as they ask themselves, 'Where should I begin?'
There are a wealth of funding schemes out there, so you may not have seen that New Zealand Trade & Enterprise (NZTE) launched its $4 million export business continuity scheme for organisations at the end of March.
This scheme is a little different because it's ring-fenced for organisations whose livelihoods depend on overseas business and have been hit by COVID-19. The service is delivered through a voucher to a maximum value of $5,000 per business.
'The service will provide them (export businesses) with access to one-on-one professional services to help them manage the impacts of Covid-19 on their business, including business continuity planning, scenario planning, business remodelling, supply chain readjustment etc.' (NZTE) 
 
| Domestic and export expertise 
Any organisation with global ambitions needs a firm foundation on which to begin selling. Our one-to-one advisory opportunities aren't just perfect for domestic businesses and regional SMEs, and if you are facing challenges relating to your export business, then we encourage you to contact us. 
We can work with you for a specific project, to overcome a specific hurdle, or reach a new market. Whatever your most pressing concern during COVID-19, we can help you identify 'survive and thrive' measures across human resources, health and wellness, finance and cash flow management and, of course, business continuity planning.
We offer our interactions through a variety of safe and secure channels; including Zoom, Microsoft Teams, Skype and telephone. 
If you've received RBP funding before, we can assist you in fast-tracking your application and one of our advisory coaches can start working with you as soon as possible. 
Head to the RBP Portal for more information or please contact your Icehouse Customer Growth Partner, who can guide you through the application process and answer any of your questions. 
To discover what The Icehouse is doing to support businesses through COVID-19, please visit our dedicated response page.
For more business ownership and leadership advice and the latest discussion around COVID-19, check out more of our blogs.