Getting business-ready for a 'Level 3 New Zealand' is the next step on the road to recovery for organisations nationwide. Business leaders are asking for clarity around what will happen when the New Zealand Government officially takes us out of Level 4. It's a problem all organisations face nationwide.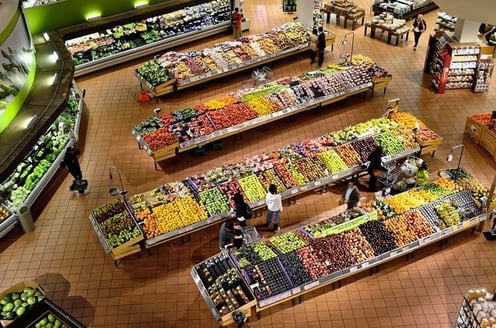 Solidarity and support are the watchwords for the coming weeks as businesses assess where they are, and what measures need to be in place to enable growth in the second half of 2020.
| Level 3 – a new way of operating
Six months ago, 'social distancing' didn't exist, let alone COVID-19. Fuel stops, banks, tourist sites, car dealerships, restaurants and bars will all have to think about new ways to do the basics.
Retailers face their own set of unique circumstances and challenges. How will they create and operate in a safe environment to further restrict the transmission of COVID-19? How we queue, what we buy, and how customers and retail employees interact with one another will all come under scrutiny.
| Retailers seek clarity
The assumption is that retailers will need to satisfy specific criteria before they can reopen, enabling the public to shop safely, and employees to have the confidence to perform their customer-facing duties.
Unique times call for unique opportunities. Bruce Page, business development director at Auckland-based retail outfitters Retail Dimension is an Icehouse alumni. He brought to our attention the company's new product range of sneeze guards, floor striping and door openers. It's just one of the ways businesses are reacting to a possible new retail environment. Other strategies include rapidly spinning up ecommerce facilities to enable curb-side pickup and contactless deliveries.
| What is life like at Level 3?
Another challenge facing businesses of all types is that New Zealand leapt from Level 3 to 4 in 48 hours. Both organisations and the public were unable to get used to Level 3 conditions and expectations in such a short time frame.
As a result, news outlets are reporting that businesses want clarity regarding what a Level 3 existence will look like – particularly regarding what constitutes 'an essential business'.
'Prime Minister Jacinda Ardern said butchers, bakers and grocers are able to operate online, telling media "that's always been the guidance of MBIE".'
While 'Business New Zealand said it is getting around 1,000 calls a day from businesses confused about whether or not they can keep operating, especially when it comes to online deliveries,' reported 1 News.
Director-General of Health Dr Ashley Bloomfield recently indicated that businesses should 'expect that at alert level 3 we would have more widespread activity happening with more people back at work, but maintaining those strict things around physical separation, hand hygiene, and so on, to prevent infection.'
| The Icehouse is here to help
What is clear is that in these uncertain times, the economic impacts of the coronavirus are significant for many of us in the Kiwi business community.
'The overriding feeling is that our community wants to get back to 'normal' life as soon as possible – however that may look - so  we're focussed on  what can we do to help,' explained Liz Wotherspoon, Head  of Growth at The Icehouse, this week.
If you're struggling and looking for assistance, The Icehouse would like to help. Check out our dedicated resource for businesses  impacted by COVID-19. It's full of useful information and resources, support and offerings, funding opportunities and partnership and coaching details.
 For more business ownership and leadership advice,  check out more of our blogs.