The fact that Stephen Doecke, Owner and Insurance Director of Asset Insurance Partners, added the word 'Partners' on to his company name in 2017, says a lot about his supportive mindset and how he empowers growth through partnerships.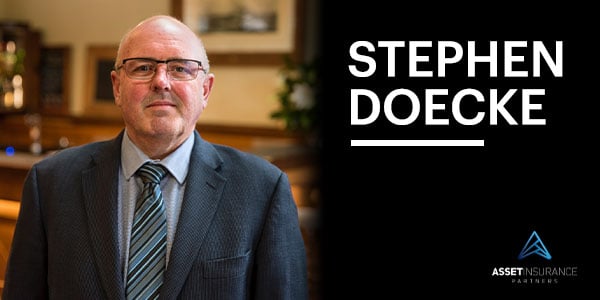 Stephen is one of The Icehouse's most prolific and generous partners. Since 2015, he provided funds for five scholarships to the Owner Manager Programme and 15 further scholarships to the Leadership Development Programme. He has plans to help even more ambitious owners and leaders in 2020.
Asset Insurance Partners specialise in commercial insurance's and risk management throughout Marlborough and, after establishing an office in Christchurch, Stephen is now offering their scholarships for businesses in Canterbury.
| How to become a better leader
So why is Asset Insurance Partners a huge advocate for The Icehouse:-
'The thing about partnerships is that there is no one else in New Zealand who comes close to delivering what The Icehouse delivers. Simply, they're the go-to people, it is a first-class operation.'
'A lot of courses out there are very rigid. You'll get: "Find the answer to that problem on page 26 or on this website". That's not really training to me. The Icehouse honours the fact that it's about you; your thought-process, your ideas, your strategies and your business.'
Many of Asset Insurance Partners' clients have attended The Icehouse programmes with financial support from the IQ-M, which is Stephen's brainchild and the scholarship arm of Asset Insurance Partners. The primary motivation for founding IQ-M is to help business owners to become better leaders and drive their businesses forward.
| Leading a fast growth business
Stephen completed his own OMP in 2017. 'It gave me the confidence to think further out, to expand and establish what is really possible. That's a common denominator for people who contact The Icehouse. They're doing 60 or 70 hours a week and drowning. I found out that it's not the harder you work which helps you achieve, but the smarter you work.'
Since completing the OMP, Stephen's company has doubled in size, and he uses his leadership skills to find new ways to motivate and incentivise my teams. 'It makes perfect sense for me to share what I experienced and support talented people through the process,' says Stephen.
Anyone interested in scholarships must first make initial contact with Stephen and follow a straightforward but thorough process of initial meetings with discussions around 'what they want to get from a particular programme?' and furthermore, 'what they ultimately want to achieve for their business?'
| Harnessing talent and unlocking opportunities
And he's had plenty of success stories thanks to his generosity – and an eye for worthy talent.
Stephen puts his own success down to the importance of honouring his clients' needs and expectations. He understands that while businesses have many obvious similarities, all businesses are different.
'Each owner is an individual and, it's only after discussing all aspects and risks associated with a business, that you can tailor an insurance portfolio that provides the very best value and coverage for the client.'

Perfect partnerships in action.
For more information about IQ-M, visit their website.
And click here for more information on Asset Insurance Partners.
For more business ownership and leadership advice check out more of our blogs.