After 18 years as the founding CEO of The Icehouse, Andy Hamilton has today signalled his intent to continue broadening his passion for growing New Zealand businesses by transitioning onto the board of Icehouse Ventures as an executive director, creating the opportunity for another incredible leader to take on one of the coolest jobs in New Zealand, and to become the second CEO of the iconic New Zealand business growth engine.
Mr Hamilton, who was The Icehouse's first employee and CEO when it was formed in 2001, will stay on as CEO for the next nine months, continuing to lead The Icehouse and support its board to find the next amazing CEO.
The board will commence the CEO recruitment process next month and will work with Mr Hamilton to transition the successful candidate into the role. He will join the board of Icehouse Ventures, which includes Directors Sam Stubbs, Tim Williams and Anne Catley.
Icehouse Chair Chris Quin says Mr Hamilton's leadership has been nothing short of outstanding: "His energy, passion drive, and tireless commitment to growing the Icehouse and its ever-expanding New Zealand and global network of owner managers, entrepreneurs, investors and businesses has made an exceptional impact on the New Zealand business community and economy. He is known as "Ice Andy" for a reason.
"He's one of the great pioneers of modern New Zealand entrepreneurship and he has led the Icehouse to its strongest position ever."
Mr Quin says the launch of Icehouse Ventures in April was a massive boost for New Zealand innovation, and a defining moment for The Icehouse. It led to investment from new shareholders Simplicity, Jarden (formerly First NZ), Sir Stephen Tindall's K1W1 and a group of investors associated with the Icehouse and Ice Angels which have taken a joint 23% stake in Icehouse Ventures; with Simplicity committing to invest $100m in early-stage New Zealand companies over the next five years.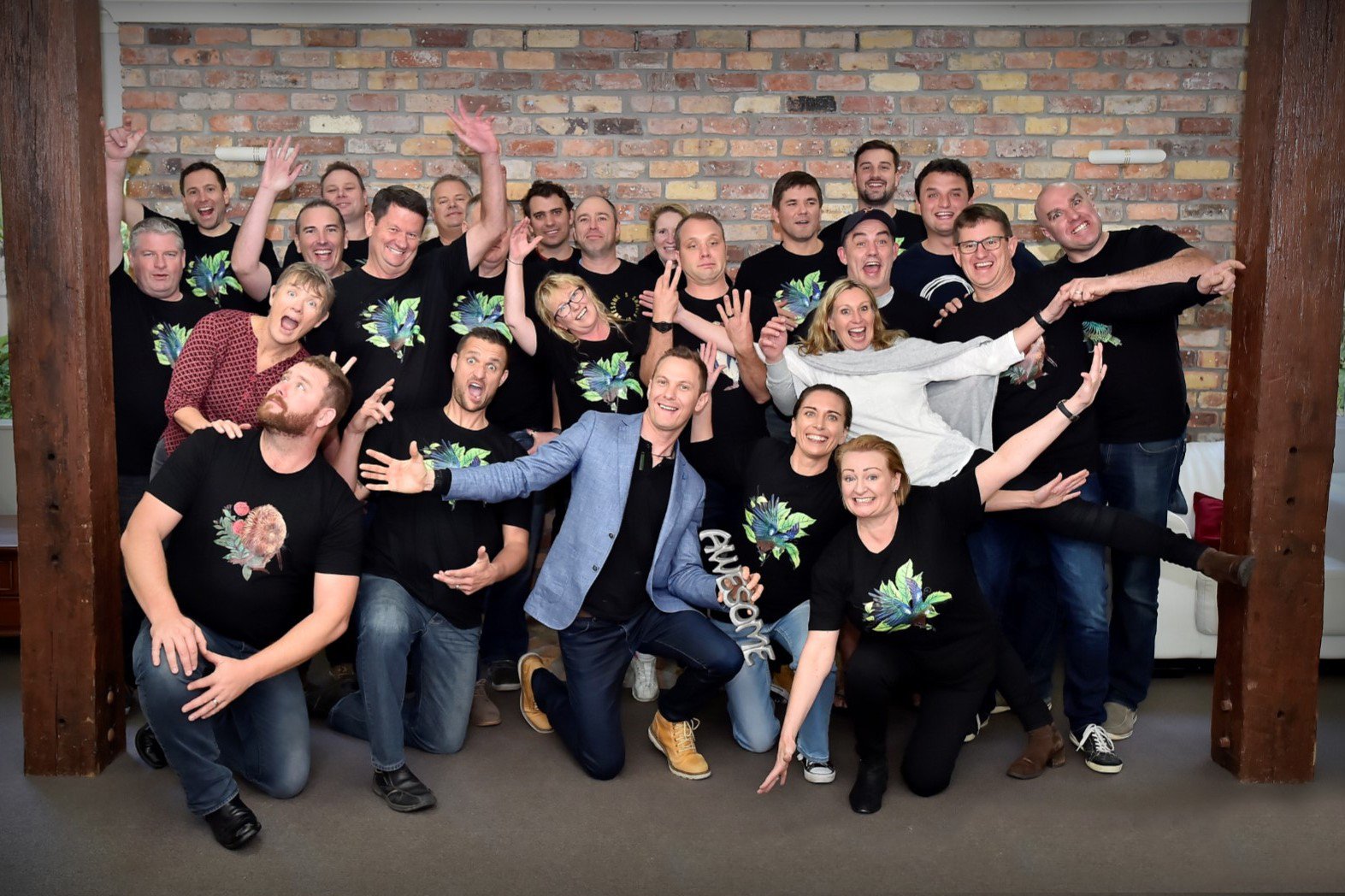 |

From strength to strength - The growth and impact of The Icehouse
Under Mr Hamilton's tenure, The Icehouse is well on its way to achieving its 20-year vision of a thriving New Zealand driven by entrepreneurs and business owners, that would have one measurement being a 10% impact on NZ's GDP. To the end of 2018, its customers had grown revenue by $15.5b of which $3.7b had come from international markets; and job creation has been 27,285 new roles.
It has stayed focused on two key segments in the entrepreneur economy being established privately owned businesses and high-tech, high value start-ups, and has over the last few years expanded into the regions to support SMEs on the ground, through its unique Hawke's Bay partnership, which has now expanded into Gisborne and later this year, the Icehouse will establish operations in the Bay of Plenty. Further, Icehouse Ventures creates a new partnership for Icehouse to accelerate its impact objectives in the start-up sector.
Mr Hamilton says the decision to move on from CEO was not made lightly, and it's something he's been pondering for some time. After closing in on 20 years in the role, he believes it's time for someone else to take the reigns.
"It's been amazing!", says Mr Hamilton. "The Icehouse is an amazing cause to be a part of, especially when we see the impact, the results and outcomes on not only the businesses, but also the livelihoods of the people involved. What we have learned is the incredible impact that improved mindset and confidence can cause when you get in behind the owners, leaders and founders of Kiwi businesses to help them realise their potential.
"Since 2001, we have built our ecosystem on partnership and interdependence. From our founding group of partners including the University of Auckland Business School and the BNZ, to our facilitators, coaches, advisors and investors – all focused on enabling Kiwi business owners and founders to reach their potential. It is an extraordinary resource for generations in the future to build on."
"So while my significant time as CEO will come to an end sometime over the next few months, my role in partnering with others to help Kiwi owners and founders will continue – as a board member of Icehouse Ventures and through other board and advisory roles which will allow me to keep contributing toward a better future for New Zealand.
"I am so excited for the future of The Icehouse and the team that will take it forward."
Mr Hamilton appeared on the 2019 New Years Honours list where he received a New Zealand Order of Merit for his work with The Icehouse and his services to the business community, including co-founding several organisations such as the Ice Angels, Angel Association of New Zealand, Incubators New Zealand, and the University of Auckland's Velocity Entrepreneurship Challenge. He is a World Class New Zealander, a Blake Leader, a member of the Government's Small Business Council and an Arch Angel of the NZ Angel Industry.
ENDS
For more information, please contact:
Julie Landry, 021 895 098
What is The Icehouse?
Founded in 2001, The Icehouse is owned by a not-for-profit charity, The International Centre for Entrepreneurship Foundation and is tasked with enabling a material impact on New Zealand over generations through enabling entrepreneurs and business owners to reach their potential.
Over the last 18 years, The Icehouse has principally focused on two target markets to achieve its vision. The first market it has worked with are established owner-manager firms or SMEs. The second market it has worked with are high-tech/high-value startups. It serves its customers nation-wide and through its offices in Auckland, Hawke's Bay, Gisborne and shortly the Bay of Plenty. For SMEs it delivers group learning programmes and tailored business advice. For start-ups, through its newly formed subsidiary, Icehouse Ventures it provides an investment platform that connects expertise, funding and access. Underpinning all of its activities is a massively valuable peer and expert network that its customers can access to help achieve their success. The Icehouse has itself exported its IP through a partnership in Australia to deliver its owner manager programmes and this is going from strength to strength.