Business updates from the major news sources and Government agencies as areas south of Auckland will move to Alert Level 3 from 11:59pm on Tuesday 31 August.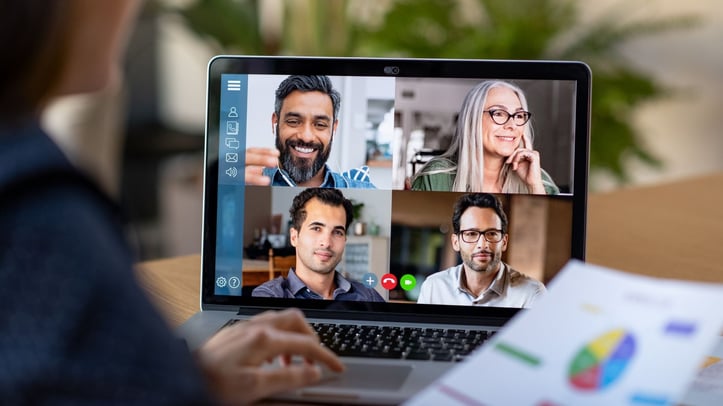 Stuff explains that 'business owners preparing to re-open in alert level 3 should visit their premises to set up social distancing requirements... as some hospitality and trade businesses will re-open in limited capacity.
'On Monday, a Ministry of Business, Immigration and Employment (MBIE) spokesperson told Stuff a person or business could visit their premises prior to an alert level change, to re-organise it to meet alert level 3 requirements.'
A reminder of the rules for businesses operating at Level 3 have been posted on business.govt.nz. These rules include:
Businesses need to display a QR code and have an alternative contact tracing system. We recommend you make sure that people either scan in or provide their contact details

Customers cannot come onto your premises — unless you are a supermarket, dairy, butcher, fishmonger, greengrocer, petrol station, pharmacy or permitted health service

Staff legally must remain a minimum of 1 metre apart at all times where practical. We recommend other measures, such as PPE including face coverings, be used where appropriate
You can also refresh yourself on the rules for business travel across alert level boundaries. The New Zealand Herald reports, 'You also need to make sure your workers have acceptable evidence that they are permitted to cross the boundary.
'Queenstown Airport [for example] said that at alert level 3 there are no scheduled commercial services or commercial general aviation activities at Queenstown or Wanaka airports. Essential travel/services will be facilitated as required and terminals are closed to all non-essential personnel and to members of the public.''
Scoop reports on the Auckland Business Chamber's call for weekly financial support packages.
'Business is doing it tough; and they're telling Government loud and clear there is a need for employers to receive a weekly support package to cover recurring costs to get through another two weeks of lockdown, says Auckland Business Chamber CEO, Michael Barnett.'
"This is urgent now. Auckland as the gateway city is bearing a greater burden of costs than the rest of New Zealand," he said. "Overheads go far beyond wage bills and must be paid, but reserves are low and confidence is shaken with another fortnight in Level 4."
Stuff highlights the success of Save Our Small (SOS) Business, the not-for-profit which 'encourages people to buy vouchers for their favourite cafes and services now, to spend when they are able to reopen.'
Founded by new Icehouse Chair David Downs, who came up with the idea last lockdown, 'as of Thursday, $85,000 had been spent on vouchers across the country since moving to Covid-19 alert level 4 two weeks ago.'

Canterbury Employers' Chamber Of Commerce Chief Executive, Leeann Watson, says 'ongoing targeted support for those sectors unable to operate at alert level 3 or restricted to operating at a reduced capacity will be important given the ongoing impact these businesses continue to face.
"It is positive to get certainty now of our move to Alert Level 3… which will be helpful for businesses to plan ahead. However we do need to acknowledge that at Alert Level 3 and even at Alert Level 2, there will be businesses that are still unable to operate, or if they are, then it may be at a reduced capacity that may not be cost-effective."

The COVID-19 Wage Subsidy August 2021 will be available for another two-week payment from 3 September.

Please keep checking the official Covid-19 website for the latest health information and business.govt.nz for guidance around workplace activities at different alert levels.

For information on how capability building programmes, workshops and advisory can help your business, click  here.

For more business ownership and leadership advice,  check out more of our blogs.

Icehouse Alumni? For more Icehouse content head to Icehouse Central and register now. Follow this link.