The new COVID-19 Customer Pulse Impact survey insights report by Callaghan Innovation paints a vivid picture of optimism among New Zealand's business community. You can view and download the complete report on the Callaghan Innovation website.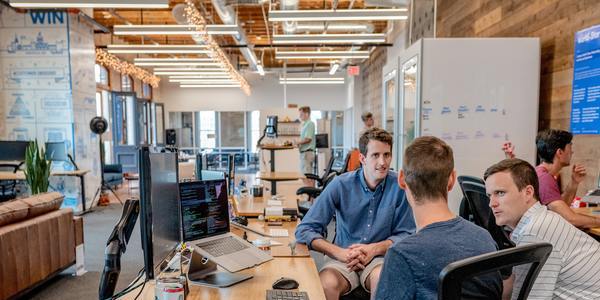 The report states; '98% of those surveyed indicated they expected to continue spending on R&D in the next year, while 40% indicated they were ready to contribute to the COVID-19 response, up from 30% in the first survey [April 2020].'
More than 470 Callaghan Innovation customers responded to the latest survey, which was completed in mid-May during Alert Level 2. Participants were first surveyed in early April during Alert Level 4.
'We believe optimism has been slightly buoyed by customers having access to government support. For example, 73% of customers surveyed have accessed the Government wage subsidy, assisting with immediate cash flow worries. In early April, 39% of our customers were concerned about their cash flow position, but by the May survey this had dropped to 33%.'
| The shifting impact of COVID-19
The report's key purpose was to understand the shifting impact of COVID-19 for Callaghan Innovation customers' businesses and long-term R&D programmes, and to determine the value of current interventions and identify gaps in support mechanisms.
'The most vulnerable groups are small to medium-size businesses and specifically pre-revenue/low revenue (under $200K pa). Their cash flow concerns increased between the two surveys: 55% April vs 61% May, as they were less likely to have had early benefit of key interventions,' adds the report.
'The sector most unsettled by COVID-19 has been transport and logistics. 22% of respondents in that sector found the crisis unsettling, compared to 13% on average for all respondents. A third (34%) of those in the transport and logistics sector say they need cash flow support.'
Also:
96% of [Callaghan Innovation] customers have been negatively impacted by COVID-19, mainly by delaying current projects


An extra 10% of customers are wanting to take advantage of the opportunity COVID-19 presents (from 30% in April to 40% in May 2020)
| Further support required
While 82% of customers feel satisfied with the support the government provides to keep business operations running, there is a thirst among New Zealand's business community for new areas of support through more or ongoing government funding.
49% of responders want to see more funding for business in areas such as the wage subsidy extension and digital enablement. 48% are focussed on NZ Inc. and actively promoting NZ business – such as 'buy local' campaigns and government procurement using local businesses and the promotion of NZ's 'COVID-free position, for example.
|

Business coaching and upskilling required

27% have a need for further support for business coaching and upskilling, in areas of service/product fit, business strategy, access to capital, business efficiency, online sales and supply chain/logistics. Another 26% want further support to enable them to connect more effectively with possible investors and talent.

Continuing support services are still proving popular with businesses thanks to the availability of the Wage subsidy extension, the small Business Cashflow Loan Scheme and the Business Finance Guarantee Scheme.

Visit the Callaghan Innovation website for news updates and service information.

Head to our knowledge base if recent global events have impacted you. It's full of useful information and resources, support and offerings, funding opportunities and partnership and coaching details.

For further business and leadership advice and news from The Icehouse, check out more of our blogs.