In a regular series, we are profiling key members of The Icehouse team, so our wider network of alumni, current programme and workshop participants, partners and friends get to know us better. Meet Scott Turner, Chief Operating Officer at The Icehouse.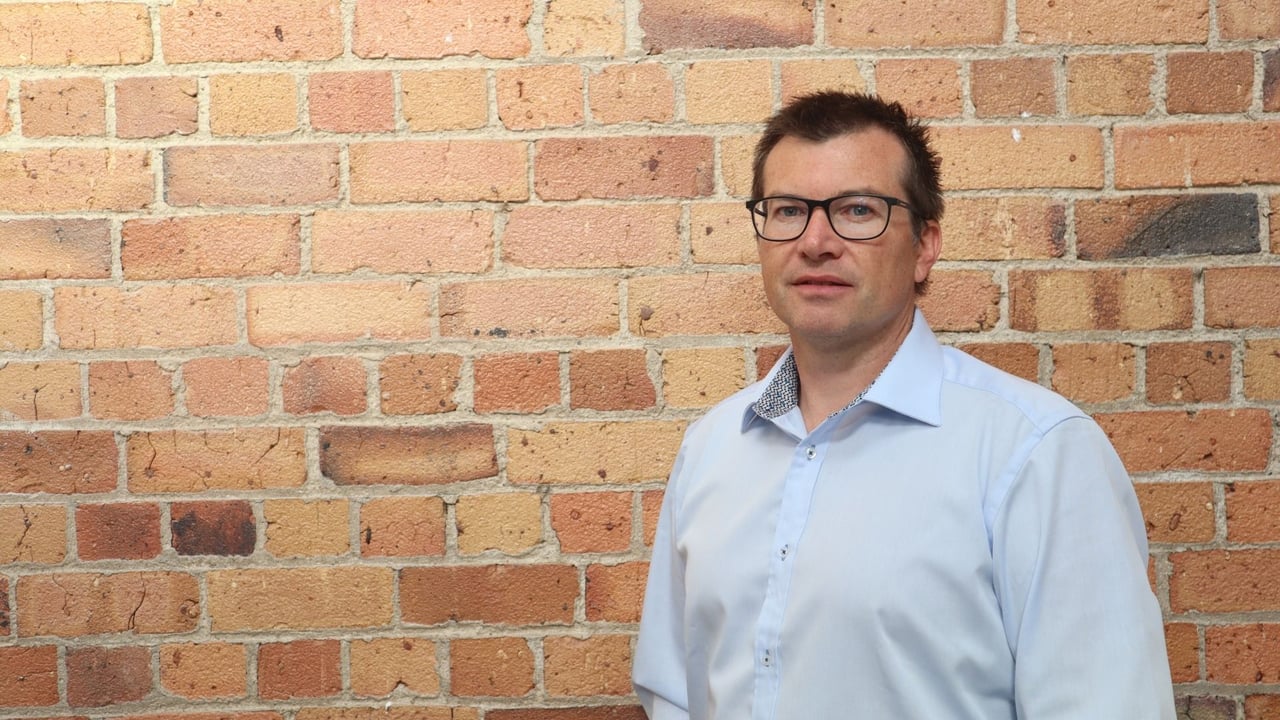 Scott wears so many hats at The Icehouse that Chief Operating Officer goes only halfway to capturing the huge amount of behind-the-scenes work he does. 'I oversee all the shared administration and operational functions for The Icehouse Group including, finance, reporting, compliance, governance and HR support. I act as a director on many of our investment nominee companies and I'm also company secretary of Ice Foundation Charitable Trust, which is the owner of The Icehouse. I have to make sure the Trustees are represented and kept updated on how the business is performing both financially, and around what impact it is having on the New Zealand economy,' says Scott.
Before The Icehouse...
Scott started his professional career at Deloitte in Christchurch straight out of Uni (he achieved a BCom in Management and Operations at the University of Otago and then a postgraduate degree in Tourism Studies). After a stint in the Deloitte Dunedin office (where he is originally from) and meeting his future wife, he then spent two years working in the UK 'seeing some amazing places' before heading back to NZ.
On his return, he helped run a company that provided outsourced back-office services for some of Australasia's largest corporates, which grew significantly before it was sold to NZ Post's new ventures group. After that, he founded and joint-ventured his own business, Office IQ, with Swiss Post Solutions' global business process outsourcing group.
'I spent so much time flying backwards and forwards to Australia for two to three years. What I learned from that experience was that pulling together a joint venture can be incredibly hard. Then actually starting a new business from scratch and knocking on doors and doing something that you know how to do – but need to get a foot in the door with large corporates, is really tough.
'It was a hard slog and I was away from my family a lot so I can understand and appreciate the sacrifices and huge amount of work start-up owners and entrepreneurs put into establishing and growing their businesses.'
Joining the Icehouse...
Scott decided to look for new opportunities rather than move to Australia in 2016 and spotted an advertisement for The Icehouse as Head of Operations. He was perfect for the role and has never looked back. 'The current role is very generalist which allows me to work across all aspects of what The Icehouse is trying to achieve and to support the other leaders.'
What's great about The Icehouse...
My favourite thing about life at The Icehouse is the variety, and working with everyone across the business. I just love being part of what's going on here, especially in supporting new initiatives, such as the capitalisation of Icehouse Ventures, for example – a huge project to be involved in.
'I also get a lot of satisfaction in how the Growth business has gone from strength-to-strength in recent years, and seeing a really strong team develop with an out-and-out passion for helping Owner Managers develop their personal leadership and business strategy.
'The connection Icehousers build with the people we help goes way deeper than a business relationship, there are life-long friendships and support networks being built every day. Then there are the start-up founders creating amazing new innovative companies, which is very inspiring. I have a real interest in researching companies, particularly new companies and how they operate. I read every investee company update report that Icehouse Ventures has ever invested in – I now have a stake in 99 start-ups either directly or through investing in Icehouse Ventures funds.' .
If that wasn't enough, Scott also looks after the operations of the co-working space at The Icehouse's Auckland headquarters in Parnell. 'We are really proud of how we managed and supported our tenants throughout COVID and with the final stage of renovations close to completion, we've created an inclusive and contemporary facility to attract the NZ business community. It's incredibly rewarding, and I get to meet so many interesting people as they come and go.'
Outside The Icehouse...
Scott's has a passion for rugby and cricket and, when time prevails, helps community clubs like Ponsonby Rugby. As an assistant manager of Ponsonby Rugby Club's premier team, he was involved in winning three Gallaher Shield titles and still serves on the club's investment trust. 'Being from Dunedin makes me an ardent Highlanders supporter so I get a lot of stick for it here in Auckland!'
In the summer he's out supporting his son play cricket, and umpires all his games. Family and travel also play a big part in his life, having seen plenty of places in the world (particularly while working in London).
'Central Otago is my favourite place in the world, with anywhere in Italy a very close second,' while every Christmas you will find him relaxing with his family in Arrowtown – 'a special place that helps me to relax, refresh and get excited for the next year of fun, growth and impact at The Icehouse!'

For information on how capability building programmes, workshops and advisory can help your business, click here.
For more business ownership and leadership advice, check out more of our blogs.
For more Staff Profiles,  check out our Team page.