In our regular series, we are profiling key members of The Icehouse team, so our wider network of alumni, current programme and workshop participants, partners and friends get to know us better. Meet Raewyn Goodwin, Customer Relationships Partner.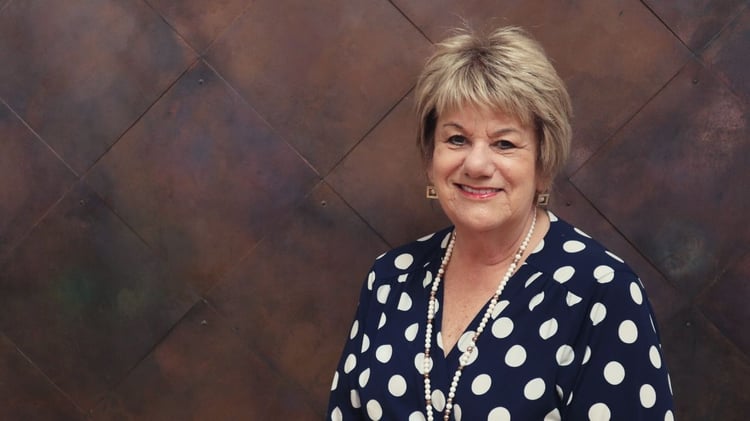 'I contribute to the successful delivery of Icehouse journey programmes by building and maintaining relationships with programme participants as part of their ongoing experience with The Icehouse to ensure their needs and expectations are met or exceeded,' says Raewyn.
Raewyn holds the distinction of being The Icehouse's longest-serving team member and first got involved with the organisation while working at the University of  Auckland Business School, where she initially worked in Short Courses, before moving into executive education looking after the Graduate Diploma of Business online.
1,500 plus OMPers
'The School was a foundation partner of The Icehouse. I worked alongside faculty members David Irving, Chris Woods and Deb Shepherd, who developed the Owner Manager Programme (OMP) in 2001, and I helped to get the operations side of the programme set up.'
Having been involved since the start of The Icehouse she can rightly claim to have met every one of the 1,500 plus 'OMPers' who have passed through the programme.
'The team call me 'The Icehouse's walking CRM'! It's been an amazing journey and I am proud of the part I've played in helping The Icehouse grow into what it is today. I've built some incredible friendships along the way and, seeing these owners, and their businesses grow, is very inspiring.'
Raewyn's role perfectly taps into her fantastic relationship, people management, and interpersonal skills because a key part of The Icehouse philosophy is around building flourishing business communities through its alumni.
'We often say that finishing OMP is just the beginning of an Icehouse journey. Our OMP alumni appreciates the huge networking opportunities the programmes provides, so I have to help them stay connected with each other and the organisation, build opportunities through contacts and networking, and develop a supportive group who get lasting value as soon as they pass through our doors.
OMP's first trailblazers
'I've been here so long that now I am beginning to see the children of those first owners coming onto OMP! Seeing that new generation tells me that not only did those first trailblazers have a great experience, but that OMP is the benchmark programme for Kiwi owners looking to grow and develop their businesses. It's validation that what we offer is good, relevant and valuable.'
And no profile of Raewyn would be complete without mentioning the special relationship she has with The Icehouse's Chief Morale Officer – Lionel Goodwin.
'Lionel's a 6 year old Lowchen Poodle. I think he's what is known as 'a character' and certainly makes the rest of the team smile. 'Primarily his job is to lie under my desk while ensuring that all our meetings stay on track. He's a multitasker, but does need to work on some of his weaker points – such as his listening skills, but he has his KPIs and a development plan in place.'
For information on how capability building programmes, workshops and advisory can help your business, click here.
For more business ownership and leadership advice, check out more of our blogs.
Icehouse Alumni? For exclusive content on Icehouse Central, register now.  Follow this link.