In our regular series, we're  profiling key members of The Icehouse team, so our wider network of alumni, programme and workshop participants, partners and friends get to know us better. Meet Priya Dahya, Marketing Assistant at The Icehouse.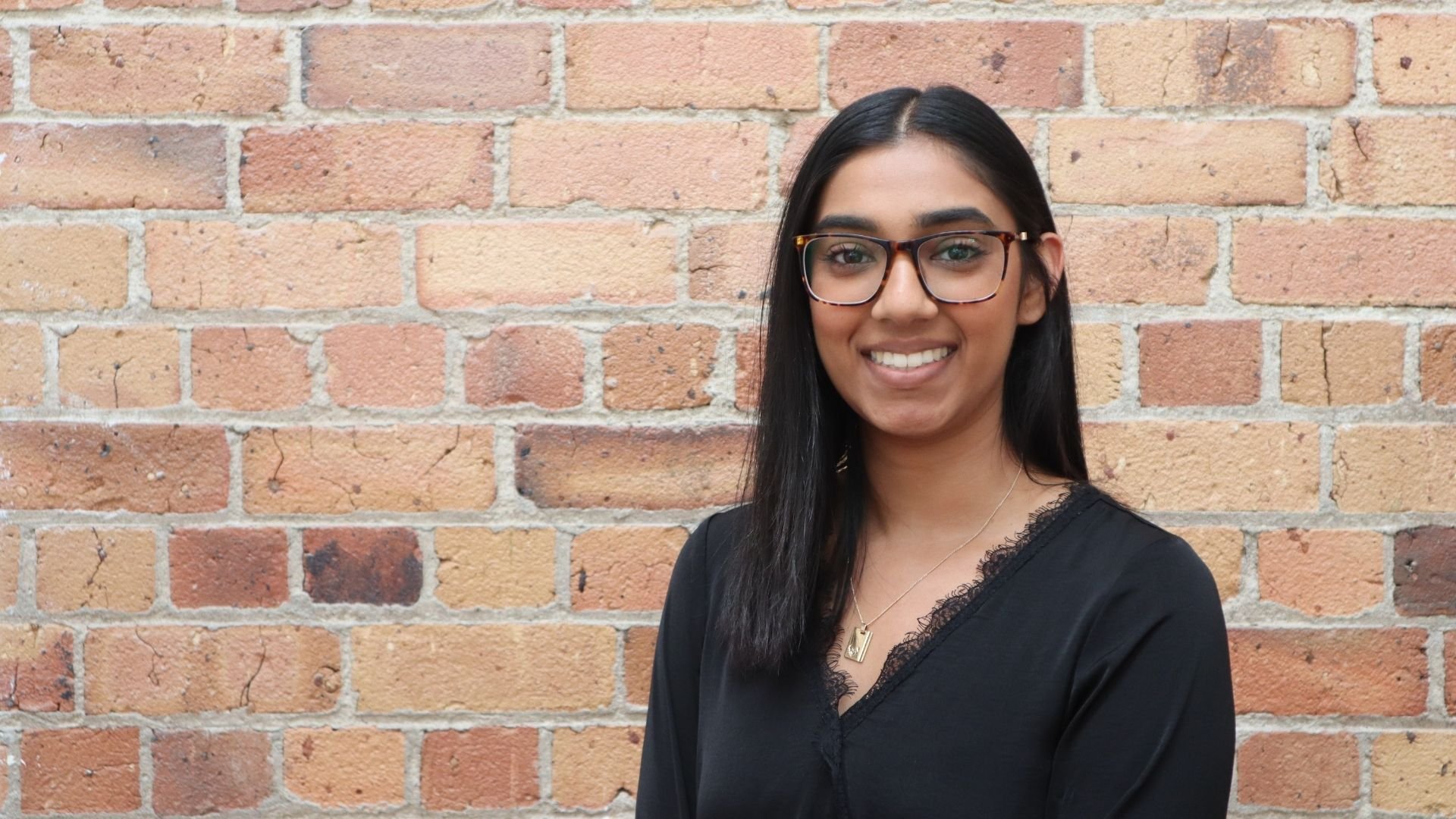 Priya is one of our newest and most popular recruits, having joined the Marketing team in January 2021 as a contractor straight out of university. Now enjoying a full-time role as Marketing Assistant, Priya's arrival, settling in process, and transition of roles, has been seamless.
Priya studied at the University of Auckland, pursuing a Bachelor of Commerce, majoring in Marketing and Management, and graduated at the end of 2020.
'I saw the role advertised on a job site exclusively for students and graduates. It was exam season and I was coming to the end of my final semester of my undergraduate study so the timing couldn't have been better,' says Priya. 'I was instructed to send Michael an email after I submitted my application on the job site. Two interviews later I'd found my ideal first job having graduated just a few weeks earlier!
'When I came in for my first interview, my first impressions were, 'what a cool space!'. Then I remembered that I had actually been here before. I have a background in baking and worked for Janice Tan at AB Food Industries, working in the test kitchen trying flavour combinations. Janice is an Icehouse Alumni and I helped her set up for a meeting here around four years ago.
'So it wasn't my first time being at The Icehouse. I was expecting a very formal interview process, but it was very relaxed and they were interested in me and asked me plenty of questions about myself. I remember there were a couple of dogs in the space and I thought that was super cool, I really liked the vibe.'
Responsibility and purpose
Priya takes care of implementing the weekly blogs and Kiwi Business Stories through HubSpot and onto our website and social media channels and is now in charge of handling The Icehouse's EDM marketing, website maintenance and social media management, creating and sending the newsletters that our subscribers receive, and also managing the Marketing team's activity calendar.
'I'm here to help the team out in any way I can. The first job can be a bit of a let-down because you end up doing a lot of boring tasks but I'm doing a lot more than I ever expected to be doing. I love the team here. They've given me the tools and responsibility to really make the role my own and they're so welcoming and supportive.
'I get my job satisfaction from taking on new work and then seeing something I've done come to life and actually appear somewhere. It's really rewarding. Going from a contractor to full-time means I also get to be a part of day-to-day operations and go into greater depth and get to see everything we do. I think the purpose of The Icehouse is really great.'
Plans for 2022 include 'learning more about HubSpot and diving deeper into social media and really building out our presence there.'
'I never thought I'd end up somewhere like this. Sometimes it takes me a while to adapt to change but The Icehouse has helped me so much. The team has really backed me and believe in me, which is an amazing feeling, particularly being a graduate in my first role.'

For information on how The Icehouse programmes, workshops and coaching and advisory services can help your business, click here.

For more business ownership and leadership advice, check out more of our blogs.

Meet the Icehouse team here.

Icehouse Alumni? For exclusive content on Icehouse Central, register now.  Follow this link.