In a regular series, we are profiling key members of The Icehouse team, so our wider network of alumni, current programme and workshop participants, partners and friends get to know us better. Meet Natasha Burton, Community Manager of the Coworking space  at The Icehouse.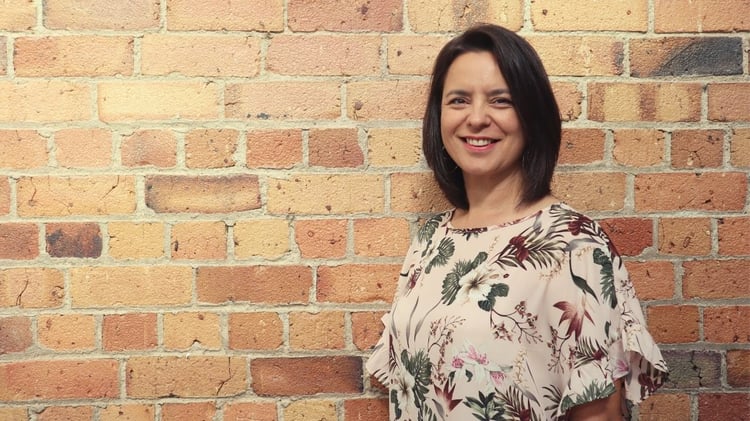 On the fourth level of The Textile Centre at 117-125 Saint Georges Bay Road in central Auckland you'll find approximately 30-strong Icehouse team, 100 coworking space tenants, a hefty stream of clients, visitors and operational staff – all looked after by Natasha, and Simon Rogers, our Operations Executive.

'I love it when the space is humming, and everyone is energised and enjoying the environment,' says Natasha. 'No two days are ever the same, and the thing that gets me up in the morning are the people and creating a space where everyone wants to be.' 

Community Manager of the Coworking space only goes a little way to covering the diverse range of tasks Natasha takes on daily. 'I manage the coworking space – building and maintaining relationships with the tenants and account managing them once onboard, but I also actively sell the space to customers and coordinate events within it. 

'Success for me is around customer retention and generating new business. I have targets to meet, and I enjoy the challenge of creating a harmonious, attractive, inspiring and inclusive coworking space in such a competitive sector. 

'Tenants searching for the ideal shared office location are more and more discerning. They expect state-of-the-art facilities, but there's a community feel at The Icehouse, where like-minded businesspeople build relationships and support each other.' 

Natasha's Icehouse journey has been a fascinating one. A singing protégé, she was a Mezzo understudy at New Zealand Opera in the early 1990s, and trained under Dame Sister Mary Leo, who mentored some of the world's finest sopranos, including Dames Kiri Te Kanawa and Heather Begg.

She moved to Melbourne and studied under the tutelage of Loris Synan OAM and sang with the Melbourne Opera Company before it closed in 1997: 'It was a fantastic time singing and living in such a cosmopolitan city'. Returning home to Auckland she then joined Nike NZ's Operations team where she got to work on Nike's Australasia SAP change management project. This gave Natasha an opportunity to head back to Melbourne. 

'It was a chance of a lifetime to go back and then to travel up to Portland, Oregon, where I collaborated with the Nike's IT Department. I planned and executed the validation of all processes and systems, created and communicated the training to team members and drove revenue through sales.' 

After leaving Nike, Natasha spent four years as a high-end events manager at Dawsons Catering before joining The Icehouse in 2014. 'I was lucky enough to be approached by the then operations manager, Barbara Hill, who was my boss at Nike to apply for this job. I really enjoyed working with her, so I jumped at the chance when the job became available.' 

'The Icehouse was a much smaller affair then. We were based on the second level of The Textile Centre. I helped project manage our move from level two to level four and then took on the space management role when we moved up.' 

Now centre stage at The Icehouse, for the past 12 months Natasha has spearheaded the multi-million-dollar refurbishment of Level 4, with a second wave of renovations beginning in December 2020. 

'The aim is to create a world-class facility and a must-go-to destination for tenants and visitors alike, which meets the expectations of New Zealand's demanding business community, and we're on the way to achieving that goal.

'The reason I love working here is because we are like one big family. We work together side-by-side, we're here for each other, and we care.'

Interested in joining our coworking space? Get in touch. 

For the latest information around our programmes and workshops, click here.

For more business ownership and leadership advice, check out more of our blogs.

For more Staff Profiles, check out our Team page.