In a regular series, we are profiling key members of The Icehouse team,  so our wider network of alumni, current programme and workshop participants, partners and friends get to know us better.  Meet Michael McLachlan, Marketing Manager at The Icehouse.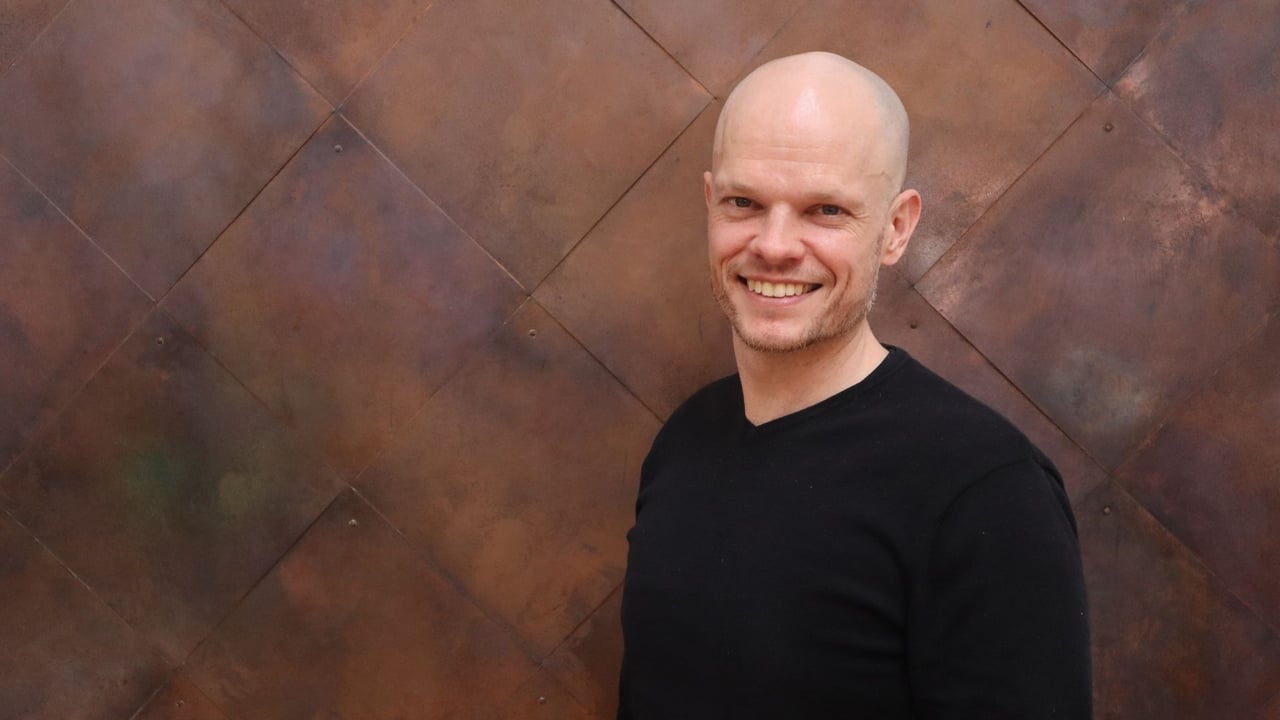 Michael joined The Icehouse in 2019 and quickly went about revolutionising The Icehouse's digital marketing strategy before taking over the reins as fully-fledged Marketing Manager in early 2020.
'When I started as the digital marketing manager, it covered content, social, email, website, digital ads and management of the marketing team, but very quickly it became apparent I needed to cover all aspects of marketing at The Icehouse as I was being handed the torch.
'I was happy to do so and after a few weeks of being on the ground, my team and I were looking after everything marketing – collateral, merchandise, print ads, website, digital ads, social, webinars, podcasts, case studies and blogs. It's my job to make sure there is a strategy and that everything's cohesive – so those strategies help position The Icehouse as though leaders in the space, and thus turn into leads and opportunities for our customer growth partners.'
Michael spent time managing marketing teams in the tech start-up world before travelling, and then owning and running his own gym and fitness centre. As a business owner himself, he understands the triumphs and challenges facing founders and entrepreneurs. .'
Award-winning filmmaker
Michael stepped back into the corporate world as brand manager for Bevie, the world leader in home brewing and distilling supplies, before joining The Icehouse. When he's not training he likes to take it easy in front of the big screen.
'I had been involved in some form of film, TV or video production since I was six and it was my profession from 18 to my early 30s – which included owning and operating multiple businesses, as well as a couple of apparel companies. I was also a semi-professional poker player and film and lifestyle reviewer during that time and was lucky enough to have a career that included being a national and international multi-award-winning filmmaker. This led to many junkets overseas, making short and feature films and attending festivals.
'It was a very cool part of my life. And a lot of that stuff happened pre social media. The one thing I do miss about the industry is going to festivals for your film screening, or going to a premiere and standing up and talking to a crowd and doing Q&As. I look back on it all very fondly.
New world strategies
He also revels in managing, seeing people take ownership of things and getting processes working. Michael also oversees the relationship management with The Icehouse's many partners and his other areas of expertise include digital automation, business development and operations.
As for all of us, 2020 brought fresh challenges, and for marketing teams around the world it was a time to reflect on whether traditional marketing strategies could still be as effective in a remote age.
Michael and has team helped The Icehouse to one of its best ever financial years. 'It's an amazing place to work and the great thing is, we do really get to change things. Working here is like attaching your career to a rocket. It's such a great place that some people stay here for 20 years, or on the other hand after a few years you're exposed to so much great information, and an unrivalled network, that you level up your skillset and get poached.
'In my career progression here with the team, I'm looking to continue developing and moving upwards. I love my role here, sinking my teeth into that and it takes all my bandwidth – mental and physical.
'I love seeing something to the end and there are big plans ahead, things I want to build which will take 2-3 years of development before they come to fruition. I want to see it to the end.'
For information on how capability building programmes, workshops and advisory can help your business, click here.
For more business ownership and leadership advice, check out more of our blogs.
For more Staff Profiles,  check out our Team page.