In a regular series, we're profiling key members of The Icehouse team, so our wider network of alumni, current programme and workshop participants, partners and friends get to know us better. Meet Gareth Bayliss, Sales Manager at The Icehouse.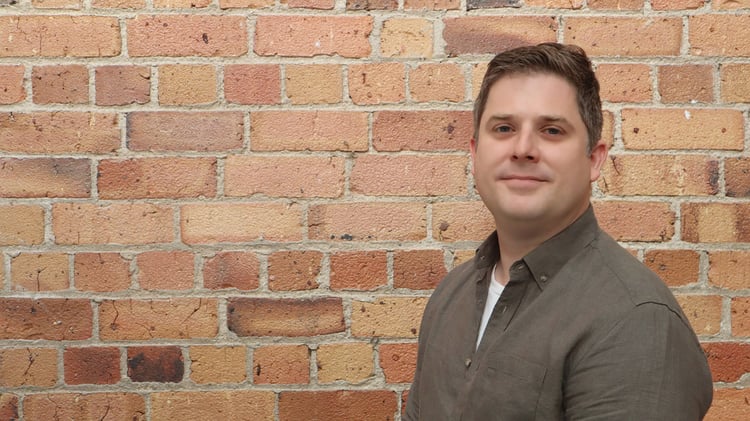 As our newly-installed Sales Manager (after taking up the role in August 2020) and still working as one of our Customer Growth Partners, Gareth will be a familiar face, and voice, to many in The Icehouse community.
Aside from leading the sales team and managing the South Island and central Auckland area, Gareth is a regular host for our webinars and podcasts. Still think you know Gareth from somewhere, but can't quite place him? He is also a professionally trained actor and, away from his day job, he'll frequently pop up on your screens in television adverts for New World at Christmas, ANZ home loans and others.
| Leading from the front
Gareth's motivation is driven by a genuine passion for The Icehouse and the New Zealand business community at large. 'I enjoy working with business owners. I find it fascinating. My sister owns a business and I would like to own a business one day in the future. I really believe in what The Icehouse does. I have even sold it to friends,' says Gareth.
We often mention how important it is for owners to reset, to take a breath, and to work 'on' the business, rather than 'in' it. 'I believe in business owners getting out of the day-to-day of their business to work with other business owners or people in business, it can be really powerful.'
This philosophy extends to not only selling a product, but selling an idea which come with tangible and future value. 'The Icehouse learning experience never stops. Getting people onto The Icehouse programmes and workshops are, of course, a big part of what I do, but there's another huge aspect to my role, which is about continuing those relationships for the long-term.
'Very different people can connect and see great synergies of how they run their business. Those that invest into themselves run better businesses. It's proven. I really believe in what The Icehouse does.'
Gareth excels at building relationships and makes developing a rapport with both clients and colleagues alike look very easy. He's naturally empathetic and is a great communicator.
| Understanding owners' challenges
Gareth's a Londoner by birth and before emigrating to New Zealand in 2013, life in the UK centred mainly on professional acting and teaching. On arrival in Auckland he got a job at the Institute of Management.
'I was told in my initial interview that I was personable, could hold conversations, and sell. So I was trained up and within six months I was doing biggish deals with corporate companies.'
Gareth worked at The Institute for three years before moving to Cornerstone Education, a leading tertiary education provider. In 2016 he saw a job advert for a sales position at The Icehouse and thought; 'I can sell'.
Perhaps due to his formal acting training, and certainly due to his enthusiasm for his role while possessing a sixth sense in being able to quickly interpret the needs and pain points of business owners, Gareth has a natural rapport with clients.
'I love what I do and I have a great team. It's been a whirlwind ever since, but it's awesome.'
For the latest information around our programmes and workshops, click here.
For more business ownership and leadership advice, check out more of our blogs.
For more Staff Profiles, check out our Team page.