In our regular series, we're  profiling key members of The Icehouse team, so our wider network of alumni, programme and workshop participants, partners and friends get to know us better. Meet  Gaby Suhl, Delivery Support Executive at The Icehouse.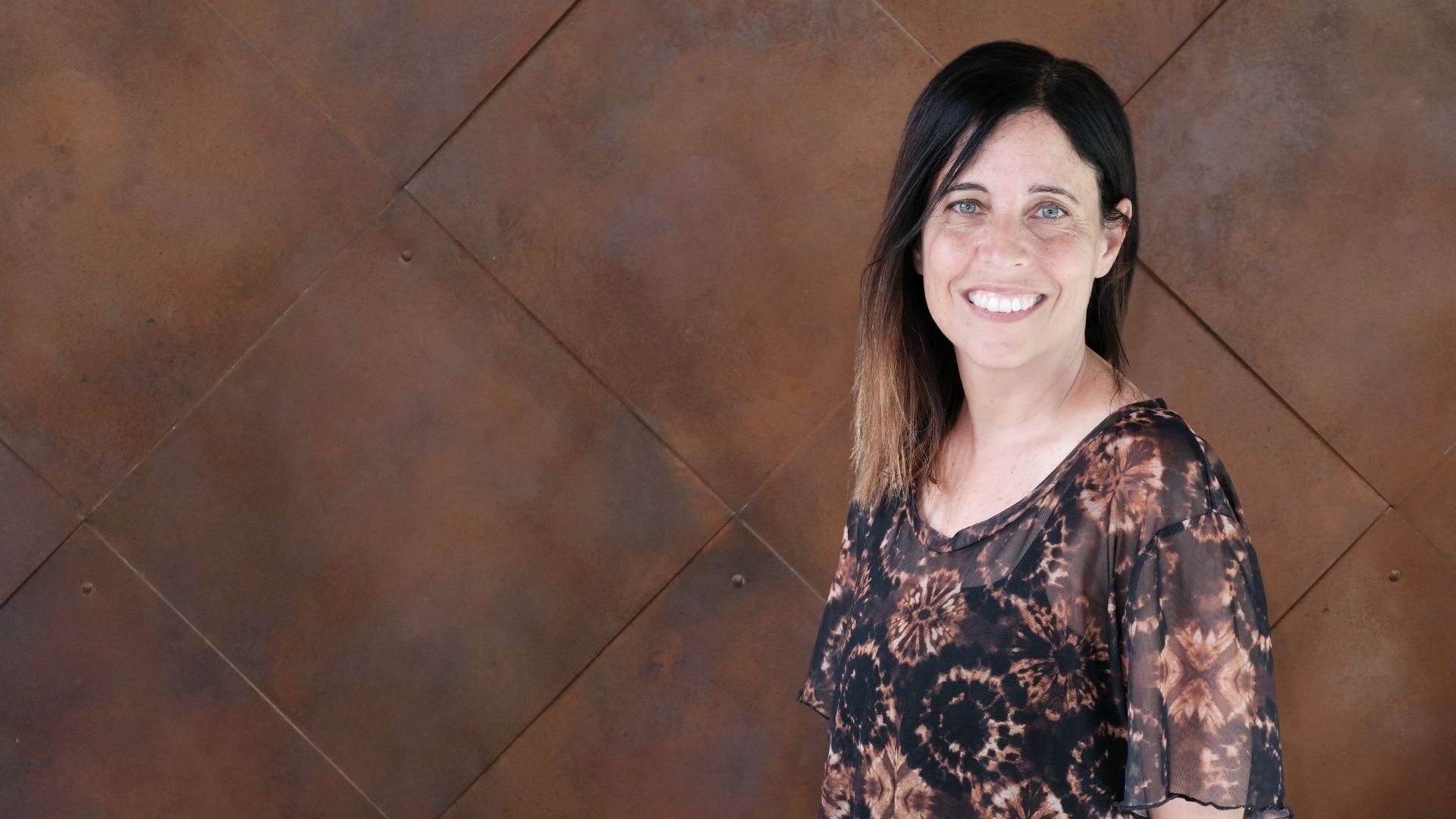 Gaby shares Delivery Support Executive duties with Elena Sevastianova, running the behind-the-scenes of the Leadership Development Programme and also all the workshops run by The Icehouse.
One step ahead
'We focus on delivering the best experience for programme and workshop attendees and that's been tested in 2021, due to the logistical challenges impacted by Covid. As I provide venue, travel, catering and group transfer support, anything else in between, and also cover the external communications with those coming on the programme, it means we have to stay very flexible and one step ahead!'

Maybe it's Gaby's innate relaxed approach to life which makes what can be a very stressful job look very easy?

'I don't get very stressed or put myself under pressure – one of my big things is organisation. I like to plan ahead so that I don't get caught off guard by the unexpected. It's an important skill to have in a role like this. If you asked my partner though, he would give a completely different answer!'

Gaby hails from Argentina and has had a fascinating career history which saw her chart a circuitous route to Auckland's Icehouse HQ. Gaby studied to become a vet, has taught public health and genetics, worked with marine turtles as a volunteer work in Nicaragua and also became a pastry chef – working at the Ritz-Carlton Hotel in Palm Beach in the United States.

'Let's just say I like to reinvent myself!'
Never one to stay still, Gaby returned to New Zealand in 2007, working as a Microsoft Licensing Analyst, having visited here for a brief holiday several years earlier.

'I'd finished at Microsoft – Elena's husband was a colleague there – and I got a call asking if I'd like to cover her role while she was on maternity leave. It was a very low-key interview! I chatted with Elena and Liz [Wotherspoon, Chief Executive of Growth] and must have done something right because they took me on. Elena's back, too, and here I am!'

Working with purpose
Managing LDP and workshop logistics has meant a lot of chopping and changing in recent weeks but Gaby takes it all in her stride, where she can dip into her huge and diverse skillset, which includes planning, customer interaction and relationship building.

Always keen to push herself, Gaby will be studying Psychotherapy at AUT (Auckland University of Technology) next year, and is also highly creative; an excellent photographer (Gaby was on shoot duty at the 2021 Icehouse Conference) who in her spare time runs her own business making and selling beautiful soft toys!

'I love it here. I think the job satisfaction comes mostly from working with a purpose, and knowing that I am contributing to something bigger. That's very rewarding.'

'I also love the interactions and relationships I've built. I've been working in New Zealand off and on for 15 years and in my experience I have never come across a group that is so friendly and supportive as this one. That includes the programme and workshop participants, too. You just get into the role and everyone is so welcoming.'
That welcome also extends to the dog-friendly office, where Gaby's Black Labrador, Tokyo, has more than made herself at home.

'There's a huge amount of talent in the organisation, but also the support and relaxed atmosphere they create while at the same time being highly efficient is amazing. It's a very special and rare combination. The cupcakes we get occasionally are up there, as well!'

For information on how The Icehouse programmes, workshops and coaching and advisory services can help your business, click here.

For more business ownership and leadership advice, check out more of our blogs.

Icehouse Alumni? For exclusive content on Icehouse Central, register now.  Follow this link.