In our regular series, we are profiling key members of The Icehouse team, so our wider network of alumni, current programme and workshop participants, partners and friends get to know us better. Meet Darilyn Kane, Coaching and Advisory Lead.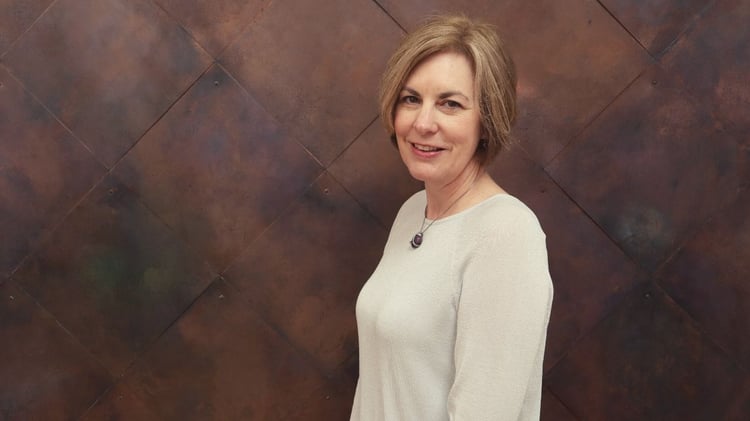 Darilyn has been with The Icehouse since 2017 and manages the critical coaching and advisory part of the organisation, liaising with our team of experts and connecting them to business owners and senior leaders.
Darilyn is another Icehouser who was previously at the University of Auckland Business School, The Icehouse's founding partner. She has also worked with senior groups and larger businesses in management consulting and executive education overseas and in New Zealand; designing, developing and running programmes for corporate clients such as Westpac.
Leading the coaching and advisory team is an essential part of how The Icehouse unleashes the power of New Zealand's SME sector because often the barrier to growth is the business leader themselves. 21% of Kiwi business owners rate themselves as the biggest obstacle to success, while 26% lack the confidence to grow their business successfully
Dismantling the barriers to growth
Darilyn also works with owners to upskill their teams through customised development programmes. With a great team that is aligned around clear goals, owners can be confident they have support they need to get the business to the next level.
'Many of our coaches have 'been there, done that' and owned their own businesses, so they understand what it takes to make a business grow – and how difficult it can be. Whether virtual or in person, they'll bring knowledge, experience and an objective view, with the sole purpose of getting businesses moving in the right direction,' says Darilyn.
First contact with a new client is far from the beginning of the coaching journey. It can take months or even years for a client to appreciate that they can't do it all or have all the answers.
'The next step for any leader is determining whether they're open to coaching in the first instance. Often the client is at their most vulnerable, has concerns about the ongoing future success of the business and not only wants practical business advice but also someone to lean on and bounce around ideas, so 'trust' plays a big part in the matching process.
'Aside from the obvious fact that they have to be a 'best-fit' in terms sector and industry expertise and deliver on the clients' key objectives, the personalities have to blend well. Client and coach have an initial one-to-one scoping session to work out whether they can work together. Then the number of coaching sessions and their regularity are agreed – and then transformative things can happen.'
Coaching for all
What we hear on the ground is that clients want to work alongside someone who has a successful track record as a business owner and makes them feel comfortable enough to commit, as the coaching and client relationship can run from weeks to months to years.
'Often clients will tell us that they've tried coaching before and just haven't clicked emotionally with their coach. Others say that they liked the coach, but it wasn't the right coach for the right stage in the businesses' lifecycle. We have a group of very experienced coaches who have worked with businesses at every stage, so we can find the right match. The overwhelmingly positive feedback we get back isn't by accident!'
Engaging with a business coach can help you refine your strategy, keep you on track and achieve your business goals now and for the short and long-term. So Darilyn is keen to break the myth that coaching and advisory services are for struggling business people only
'Whether it's making the leap to the next level, planning an exit strategy, understanding how to sell more effectively, developing ideas around brand and marketing, or pivoting your business during times of crisis, The Icehouse's business coaches bring value to your business in countless ways.
'I enjoy the learning environment and the positivity that comes from creating learning structures. Getting the business owners and their teams the help they need to be better.
'I love my role – working with really smart and talented people from the coaches to The Icehouse team and the business owners. I have a great sense of purpose, an immediate feeling of helping people and impacting business by watching people take what they are learning and put it into practice. It gets you out of bed in the morning!'
For information on how capability building programmes, workshops and advisory can help your business, click here.
For more business ownership and leadership advice, check out more of our blogs.
Icehouse Alumni? For exclusive content on Icehouse Central, register now.  Follow this link.