In a new and regular series, we're profiling key members of The Icehouse team so our wider network of alumni, current programme and workshop participants, partners and friends get to know us better. Meet Bryar Stewart, Community Manager (Growth) at The Icehouse.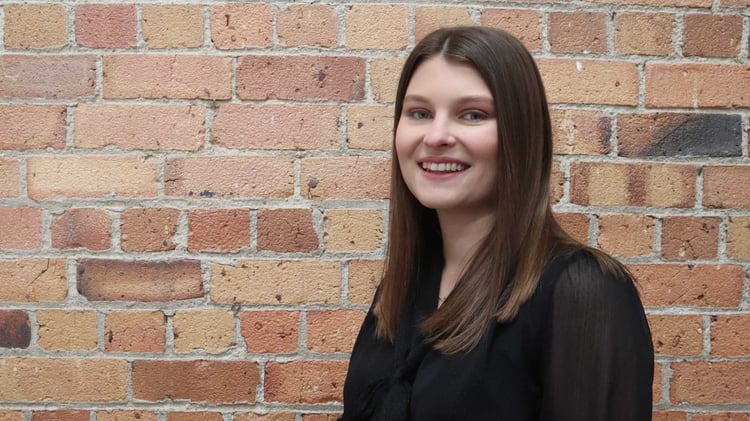 Bryar joined The Icehouse in September 2020 to take up the newly-created role of Community Manager for the Growth side of the business. 'The role centres on playing a significant part in engaging and stimulating the network, both online and offline,' she says.
'It brings together the community of alumni, coaches and owner managers – supporting them, bringing them value, and helping them as they build on their purpose and their journey to success.
| Connecting The Icehouse community
'I love working with people. My strengths are my relationship management and interpersonal skills – finding that real and genuine connection, and forming lasting connections with people while adapting to different personality types.'
Since graduating from AUT in 2018 with a Bachelor in Business, majoring in Marketing, Advertising, Retailing and Sales and double majoring in Entrepreneurship and Innovation, Bryar has held positions from 2019 at media company Stuff.co.nz and in the marketing space at peer-to-peer lending group the Lending Crowd – building out their referral programme, supporting their social media campaigns, and developing and implementing their social impact programme.
The entrepreneurial experience and lifestyle is something with which Bryar is very familiar. Her father is Wayne Croad – founder and owner of financial services companies Finance Direct and Lending Crowd.
Bryar remembers the impact the 2007 global financial crisis had on her family, and even at a young age developed an appreciation of the daily challenges faced by entrepreneurs.
'I was brought up in an entrepreneurial household, which has given me a firm foundation into the realities; the hard work, the highs and the lows, and just the constant dedication that an entrepreneur or business owner has to have to succeed.
'Being an entrepreneur, you have choices to do things outside of the status quo and, as a family, we fully joined him on that journey, which was amazing.'
Bryar's new role gives her a chance to utilise her abundant sponsorship and partnership experience and people and communication skills, as she facilitates and develops not only what is important to The Icehouse community, but also what the community expects from The Icehouse itself.
| Impactful work
This also feeds into another of Bryar's passions – social impact work. 'I dived into ideas around social impact during and after university; social entrepreneurship and social enterprises – how they look and how they're structured and implemented, and I just fell in love with that concept – businesses using their power and influence for good and giving back to the community.
'I'm looking forward to meeting plenty of incredible people and discovering what success looks like to them, and how I can play a part in helping them get there. The lifestyle of an entrepreneur and business owner really excites me, so being involved in those worlds and making authentic connections is inspiring.'
To view the new Icehouse Central community, click here.
For the latest information around our programmes and workshops, click here.
For more business ownership and leadership advice, check out more of our blogs.
For more Staff Profiles, check out our Team page.