In a new and regular series, we're profiling key members of The Icehouse team, so our wider network of alumni, current programme and workshop participants, partners and friends get to know us better. Meet Ben Whittacker-Cook, Knowledge Content Curator at The Icehouse.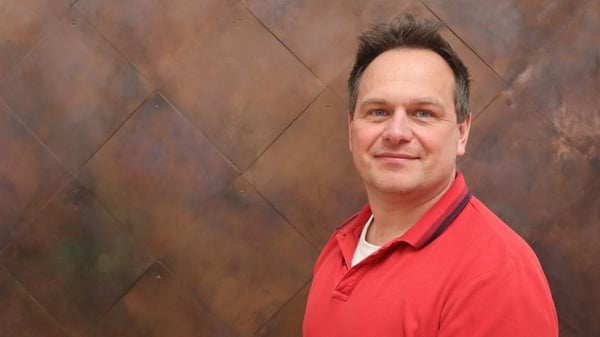 Ben has been an active journalist and copywriter in the UK and New Zealand for more 20 years and officially took up the position of Knowledge Content Curator for The Icehouse in July 2020. The role involves researching and writing engaging, authoritative blog posts, case studies, articles and communications for The Icehouse website and the soon-to-be-launched Icehouse Central community platform.
'Writing for The Icehouse is very rewarding and challenging – in the best possible way. I love that balancing act of trying to build an audience with high-quality content but also creating lead opportunities for the team through that content. Writing is my passion, but each piece of content has to go somewhere, and lead to something. Everything we write at The Icehouse is for a reason,' he says.
| A good time to innovate
'You have to (or try to!) hit the right note every time, and that can mean adjusting the language, tone and style to meet the needs of specific audiences – from stakeholders to alumni to new clients and the wider New Zealand business community.'
Ben is a Londoner and has worked for numerous TV companies, magazines and newspapers around the world; including the BBC, Sky TV, the Daily Telegraph and The Sun. He emigrated with his family to New Zealand in 2012, contributing to the New Zealand Herald, the AA membership magazine and various travel, sport and leisure publications. With a new life came a new direction – shifting towards business writing.
'Contrary to popular opinion, I believe there is still a place for print media, but I was getting more and more business writing commissions as a freelancer, so I did my own pivot.'
Ben's enthusiasm for words and his optimistic outlook is refreshing. 'The more I speak to our coaches and alumni the more I learn about the benefits of 'never wasting an opportunity' and why 'now is a great time to innovate'.
'That's also very true of life at The Icehouse. The Growth team here are dynamic and innovative – always looking for new and creative ways to support The Icehouse network. They're also lovely people, too. So coming into work is a real pleasure – even when the Auckland Harbour Bridge is being difficult.
| The value of responsible communications
'It also helps that the marketing and sales teams are harmonious – developing and launching so many fantastic content ideas now and for the future. In place is a tremendously exciting overarching strategy to assist Kiwi businesses now, in 2021, and beyond, and it's exhilarating to be a small part of it. So, watch this space!'
As you'd expect from a writer, Ben loves literature and is an avid reader (he is working on several book ideas) and believes you never stop learning 'how to write'. 'Another satisfying aspect of my role is finding new ways to communicate. I also enjoy writing for other people, and that's a great challenge – trying to capture their tone and phraseology while accurately getting their message across. It's a big responsibility.'
For the latest information around our programmes and workshops, click here.
For more business ownership and leadership advice, check out more of our blogs.
For more Staff Profiles, check out our Team page.