More than 30 members of The Icehouse team met up in central Auckland this week to talk ambition, aspiration and anticipation at The Icehouse 2020 Kick-off.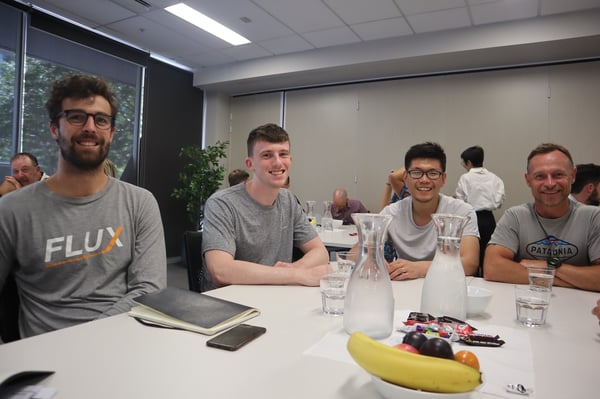 Colleagues from Auckland, Hawke's Bay and the Bay of Plenty gathered at the CA ANZ building (Chartered Accountants ANZ is one of our fantastic partners) to hear from Gavin Lennox, The Icehouse's new CEO. Find out more about Gavin in this recent post.
Building on the pillars of 'learn', 'apply', 'accountable' and 'connect', Gavin provided an overview of the business, while Liz Wotherspoon, Director of Growth, explained the important role The Icehouse can play in supporting 'people and changing people's lives' and 'realising that business potential unlocks human potential.'
Exciting plans were unveiled around areas of growth, co-working, technology and operations, and how The Icehouse must compete at the highest level to give all programme and workshop participants, alumni, networks, customers, partners and friends, a world-class proposition.
The team took part in a fun Ventures vs Growth 'Kick-off quiz' to test their knowledge of all things Icehouse!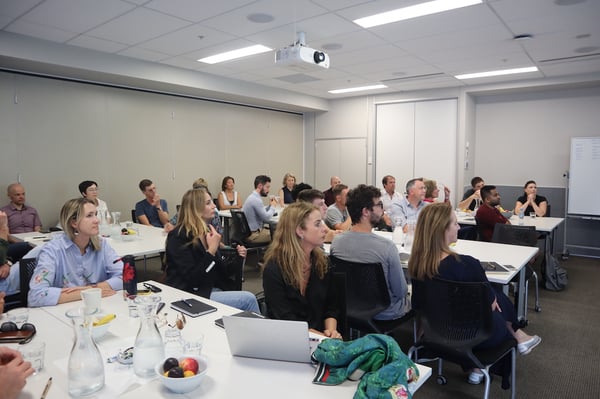 Further discussion topics included strengthening our offering, deepening connections, raising awareness of who we are and what we do, and the importance of heading out further into the regions to truly make The Icehouse New Zealand-wide.
Ventures presented an outline of where they are currently positioned, highlighted strategic goals for the future - including increasing funds, and how they are looking to boost their competitive advantage.
There are so many new things happening at The Icehouse which will be revealed as the months go on. It's only February!
Look out for some celebrations around the 50th Owner Manager Programme and the 1,000 OMP participant, and watch this space as we unveil a raft of new opportunities for customers. Watch this space!
For more business ownership and leadership advice check out more of our blogs.