The I Have A Dream Charitable Trust aims to inspire Kiwi kids growing up in material hardship to navigate their own path to academic and life success, and creating positive role models who add value to their communities. And the numbers show they're doing pretty well at just that.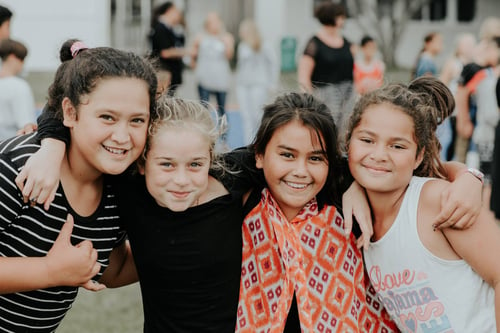 The trust works with students between the ages of 8 and 20. They work in all areas, includingleadership, community participation, sports, and quality of life. But perhaps the most significant, and certainly the most easily quantified is their educational success. Compared to a comparison group at the same school from the year above, their academic outcomes are impressive to say the least:
| | | |
| --- | --- | --- |
| Academic Level | Dreamers | Comparison Group |
| Achieved NCEA Level 1 | 81% | 71% |
| Achieved NCEA Level 2 | 85% | 66% |
| Achieved NCEA Level 3 | 44% | 11% |
| Retention to year 13 | 86% | 71% |
| Achieved UE | 38% | 7% |
| Entered Tertiary | 80% | 30% |
What's next for this ambitious group? The charitable trust have been working out of Mount Roskill, Auckland, since 2008, and are soon expanding to four new schools in Whangarei. Next, they aim to demonstrate their approach can be scaled cost-effectively, to an entire community. With the support of Government, it's intended this model can be used across New Zealand to help students and communities needing support. They are hoping to take the Government along on this 10-15 year journey, with the intention that they can then roll this out to all high needs communities in New Zealand.
If you are interested in learning more about what they do or helping them on this inspiring journey, be sure to visit their website.