The title of 'leader' isn't really earned or given to you as a gift in the early days – it's more automatic than that. And that's often where the qualification for being a leader begins and ends.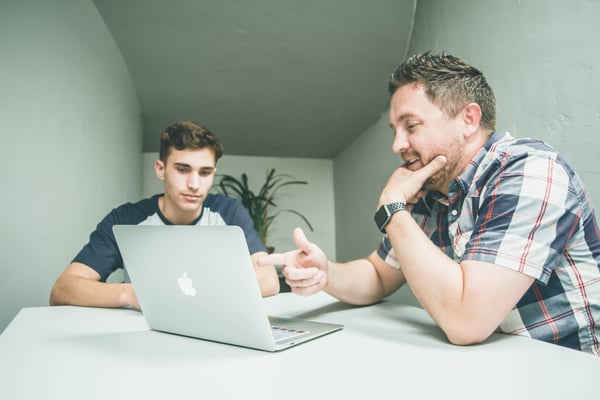 The best leaders understand that the leadership journey is a process. It takes guts and resilience and a big slice of bravery to start up a business.

You're well on your way to becoming a fantastic leader if you understand that leadership development follows a path of commitment, self-awareness, effort and regular reflection.

And as your business grows, you can grow, too. Here are four things to think about:
| Communication is everything

Your team needs to understand 'the big plan' – and once they have that information, they'll be in a far better position to make informed, high-quality decisions to benefit your business. This can start by communicating the fundamentals of your business model across your managers and the wider team.

There are the big questions, such as: 'Where does the business make money? What affects the gross margin line? What does an A customer look like? How can they affect balance sheet indicators such as stock, debtors or work in progress and make sure they understand cashflow!' says Jo Clayton, programme facilitator at The Icehouse.

But don't forget the little things that will help your team…

| Give your people your time

A good leader should be visible and available. It sends the message that you care about, and value, your people – but there's more to it than that. Surveys show that 'hands-on' managers are the most respected in the workplace.

So it's ok to step-up and assist where required. This can be something as small as helping pack up marketing materials for tomorrow's conference, or hosting Friday afternoon drinks. Every little bit helps!

Knowing your team, getting involved in recruitment, and fine-tuning the business's values and culture shows that you understand people. Your people.

| Set your own leadership expectations

You've probably thought long and hard about how you'd like to see your managers perform – after all – they'll be your leaders of tomorrow. You want them to be highly motivated, to build high-performing teams and, in turn, know how to get the best out of the people. You've also thought about ways for them to do that.

Asking yourself the self-same questions is equally important as great leaders are always testing themselves by setting new goals around how they want to perform – and then by being accountable for the decisions they make.

| Train from the top and the bottom

As your leadership path is an ever-evolving process, why not consider regular training? Developing 'better' leadership skills, so they become second-nature have been proven to improve productivity within your team and boost communications and team confidence.

Leadership training programmes can do a multitude of even more wonderful things for the individual, such as helping to make you a more positive and confident leader, a more inspirational figure with a more disciplined mindset and, new confidence to apply innovative ways to grow and develop your business.

For more business ownership and leadership advice check out more of our blogs.