In 'Death of the big OE? Will young Kiwis have to give up on their overseas travel dreams?' Gavin Lennox, our CEO, spoke to Stuff about the value an international experience affords New Zealand business.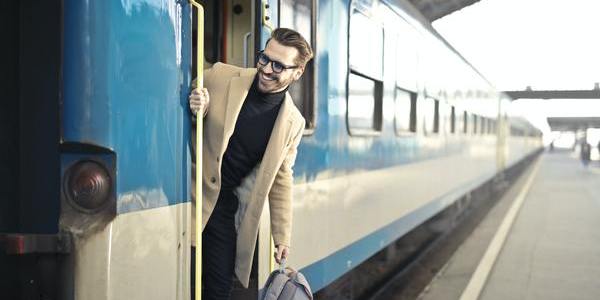 This article first appeared on the Stuff website. Below are extracts from the original article, which you can view it in its entirety here.
|
On current overseas opportunities…
'Icehouse chief executive Gavin Lennox​ says New Zealand's brightest should not give up on their international dreams.'
'Lennox spent two decades overseas working for global companies, including as a senior director for IBM Europe, and Doubleclick, a Google division. In 2015 he joined Invenco, which sold pay-at-pump solutions to petrol companies, growing it to a $100m venture. Now, he helps entrepreneurs and start-ups grow. He says many of its several hundred investors are returning Kiwis who have become independently wealthy or translated their experience to investment opportunities here.
'While some of those who leave New Zealand don't intend returning, those who do are incredibly valuable to the country, Lennox says. It's important that Kiwis keep travelling.
"International experience is vital to New Zealand's future, we cannot operate and grow our economy and build a great place to live without exporting, and that requires us to really understand and build businesses that can expand internationally."

| On hybrid solutions…

'Lennox says there are different ways of gaining international experience, "but in a slightly hybrid form."
"My advice would be, don't give up on the dream, make the best use of this time to electronically make as many contacts and network, and progress your business opportunities as fast as possible."
'Lennox says that while travel broadens the mind, the silver lining is that the pandemic has shown that more than ever location is less important than real skills. Companies around the world were changing hiring policies, and, for example, Facebook had agreed all its staff could work from home for the rest of 2020.
"Before if you wanted to be promoted, you had to live near headquarters, now I think there's an opportunity for people to work internationally."
'Lennox says people were already thinking differently about how to do business without having to "schlep on a 15-hour flight" and New Zealand as a place to launch business and nurture entrepreneurs had also improved. He thinks the OE used to be a one-way-ticket situation, now people were more willing to return with the skills they'd picked up, to pass them on.
"I think people need to think of their career as a series of chapters, and a few of them might be international, but not all of them."
| Economic empowerment
Forbes.com suggests that the benefit of an overseas experience works both ways – building well-rounded nimble employees while bringing new skills and specialised transferable learning to a business.
It identifies six ways that travelling and an overseas experience can make for 'better' employees. These include; improved communication skills developed through cultural and linguistic diversity, the building a truly global network of connections, and becoming a better leader by working with people from a variety of contrasting backgrounds.
Moreover, a study by Insider suggests 'that people who travel tend to be more entrepreneurial. 34% of people who had explored the world were self-employed compared to 14% of those who hadn't.'
The survey also reveals that travel is an asset for potential employment opportunities. '38% of people surveyed thought travel boosts confidence, 37% believed it increased people skills, and 35% said it helps you adapt to new situations well.'
Visit our dedicated resource  for businesses impacted by COVID-19.  It's full of useful information and resources, support and offerings, funding opportunities and partnership and coaching details.

For more business ownership and leadership advice and the latest discussion around COVID-19, check out more of our blogs.