Peter Leitch is the Director of Guaranteed Flow Systems Ltd, a technology leader and supplier of treatment, waste water treatment and process systems solutions based in Auckland.
After attending The Icehouse's Owner Manager Programme in 2012, Peter had thought about his succession and transition strategy, but didn't have a definite plan. He says he had been waiting to engage the Icehouse to help him, but it was something that just kept falling off the to-do list.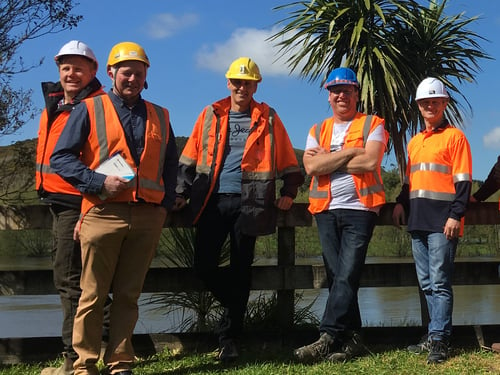 Peter (second from left) at an Owner Manager Programme meetup with his cohort.
Peter has just completed The Icehouse Succession and Transition workshop which he entered with the goal of developing a plan, and putting it into a specific time frame. "The most beneficial thing I got out of the programme was refining my thinking and future strategy for the business, defining what obstacles I might face and what decisions I ultimately want to make for the future. Our workshop facilitator Evana linked me up with someone at my bank which meant I could get my plan together a lot sooner".
Read blog: Business Succession Planning Begins With Life Goals
Another critical learning which most participants hadn't considered was the importance of maintaining the value of the business. Peter says he didn't realise how easy and common it was for businesses to lose momentum after undergoing major change, momentum that can affect bottom line financials. This was something Peter wanted to work to avoid for his business.
He says the workshop, and what he got out of it have been vital for his future prep and the direction for his business. "There's no reason not to go. If you've ever thought about what your succession or transition plan might be, if you have it on your mind at all, then go. You don't have to exit, just get everything ready. You'll have a better result if you have a plan."