I am lucky enough to coach and advise many businesses of all shapes and sizes… The best thing is that I am continually learning also and the best form of learning is observing what is not working in my clients (that we then move onto "fix") and also what is working… Nothing beats real learning through real business life experiences.
There are many "hard" concrete aspects of business that are the fine line between true success and failure. That is another story, another day… However I have observed companies who have all the right concrete aspects set up but they struggle to succeed. Why do they not succeed when they have applied all the latest and best practice learning's on the "concrete essentials" for business success? It is…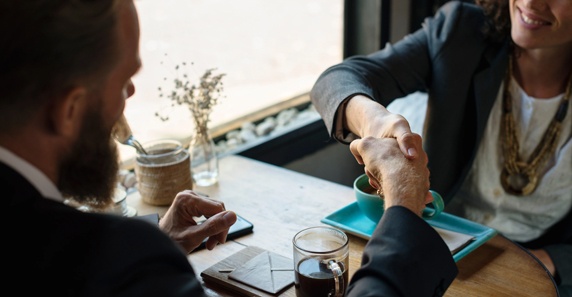 It is due to the fact that many companies do not put enough into the people and culture side of their business and this has the huge flow on impact into customer experience. You can have the best product in the world, have the best systems, know the most of any of your competitors, have the best brand but if your customer experience sucks, then it is highly likely your business will too (unless you are in a monopoly situation, which is unlikely)… Customer experience stems from how engaged your people are (ie. how into "being" in their jobs and at your business they are). Sounds simple enough but many (most?) companies just do not get this.
A few mesmerising statistics for you…
You will have probably heard that 7 out of 10 workers in Western countries are not actively engaged in their jobs and with the companies that they work in. That means that they turn up to work to earn their keep but really have no major interest in the business succeeding. Those are not the greatest employees to have.
Many studies have been done around the world and they all show the same thing – people who want to be at work and try in their job (as they are engaged) make more profitable employees. Studies have shown they are 2 to 2.5 times more profitable than "normal employees". Imagine your profitability, success and business value if you had more engaged staff in your team, what a potential multiplier impact!
Bain and Co did a study of thousands of businesses in North America a few years ago and the results were particularly scary (the results will be replicated in NZ). The study found that 80% of CEOs thought that they offered a superior customer experience… These company's customers were asked if they received superior customer experience in dealing with these companies. Customers said that they only received a superior customer experience on 8% of transactions / dealings with the companies. What a scary disconnect between what we think in business compared to what customers really think. And of course perception is reality.
Word of mouth is the most powerful form of winning new business these days. A UK study found that 76% of people do not believe what advertisements say or "exude".
So my challenge to you is three fold:
Do you have a culture in your business (or team) that you are proud of (or at least 98% happy with)
How many of your team really want to be at work beyond just feeding the family? So they are genuinely "into" what your business and team are trying to achieve?
Are your customers in the "8%" who think they receive superior customer experience? Remember to face reality…
A study was done on listed companies in America in the early to mid 2000's to see the correlation between customer satisfaction and shareholder value. It found that those companies that had:
a decline in satisfaction measures, saw a 28% decrease in shareholder value
unchanged satisfaction measures, saw a 21% increase in shareholder value
an improvement in customer satisfaction measures, saw a 52% increase in shareholder value
A classic local example is Air NZ, which has had an obvious large focus on customer experience the past several years. It is very encouraging to see that they are not resting on their laurels also as they have publicly stated recently that they need to keep re-inventing their customer experience and not rest on their laurels.
If you are like the normal company, there will be many ways that you could improve the people and culture side of your business that would then lead onto better overall customer experience… And what does better customer experience mean? It is a double-edged sword as… You will get more word of mouth referrals (ie. profitable sales growth) and who does not want a raving fan base out there actively selling your business for absolutely free! You will also get improved customer retention which only means one thing – better profitability and longer-term success. In a B2B setting, the average business has 70% retention of customers – this means that every 3.33 years the entire customer base of a normal B2B is completely turned over (ouch). In my view 85% is the minimum customer retention you want, and preferably it should be 90 – 95%+. You can imagine the impact on your sales and profitability if the average life of your customer went up from say the "normal" 3.33 years, up to 10 years (with 90% retention). And imagine the word of mouth impact, as longer life customers are happier customers, which means that they will tell their friends, colleagues and family! Exponential all round, yes! And this all starts with your people truly being your major asset in your business. Don't just give lip service into having a good culture and being a good workplace, do something about it and it will reward you multiple times over and over.
Your business coach can help you along the way if you want to grow your people engagement, have the best culture imaginable (and that means a high performing and accountable culture, it is not all soft and cuddly) and see your customer experience truly be legendary. We can facilitate surveys, research and group sessions to see truly what your staff and customers think. The power from these surveys, sessions and research is huge and "business changing"!
As Sam Walton (founder of the biggest retailer in the world, Walmart) said "the goal as a company is to have customer service that is not just the best, but legendary!"… And look at how his company has turned out!


- Zac de Silva, Founder of "Business Changing" and award-winning Business Coach