Garth Dye, one of our Owner Manager Programme (OMP) alumni and Managing Director of GD Woodhaus, DFD Wood Floors and Cork Concepts, has a success story we, at The Icehouse, can't help but share.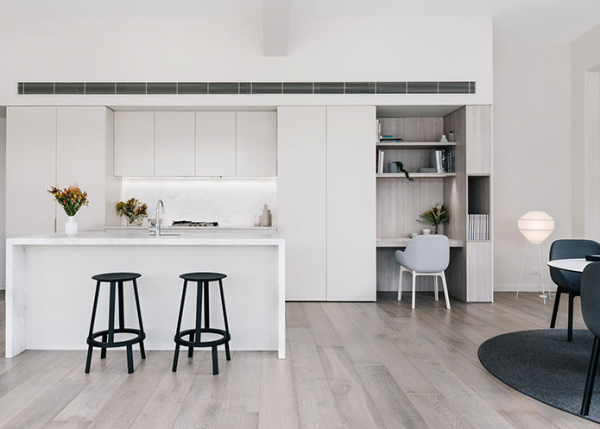 Garth, with no formal tertiary education bought DFD Wood Floors, a solid and engineered wood flooring importing company in April 2010. Garth tells us "I did the due diligence and decided it was more hands on than what I had and that suited me" when deciding to buy the 5/6 year old company with an established nationwide distribution network it was an opportunity to push him, and the company as a nationwide distributor of timber flooring with 2 staff, up and running and already with an existing turnover seemed like the best place to start.
The Owner Manager Programme was an opportunity to have some further education and gain some business knowledge, after talking to Warren Bird, past alumni of the programme, Garth decided he would have to give it a go. It was an enjoyable experience with a safe environment that was welcoming and understanding of the similar business problems regardless of size, allowing for some great networks and connections to be made with a diverse group of people across the country. As a non-academic this scenario encouraged discussion about all concepts of business. Garth found the programme gave him the push to grow in his business and confidence to buy Cork Supplies ltd (Cork Concepts).
Garth bought Cork Concepts Ltd (as Cork Supplies Ltd) in April 2012 after the opportunity came to him when playing golf with a real estate agent. Although not in the market for buying, the 40 year old family owned NZ business, in liquidation, seemed the perfect opportunity. "We were a flooring company, they were a flooring company, we were nationwide, they were nationwide" were some of the indications that the purchase was a good fit. Garth recognised areas of improvement and the ability to reduce cost structure with the capacity to bring production into existing premises, cut substantial costs. The similarities between the existing and new company, being in flooring and nationwide, allowed for an ease in growth with the bonuses of instant increased turnover, an increased customer base with added product offerings. There was significant scope to grow the business as was bringing in the ability to pre colour the cork flooring prior to installation, with the potential to eventually export. The prefinishing of the cork has led to a new prefinishing oiling line for wood flooring utilising the skills and knowledge acquired from prefinishing the cork flooring. They are able to produce to order prefinished wood and cork flooring to almost any colour without having to import large quantities of pre-coloured stock, hoping it will sell with Garth going on to say "we are able to produce colours to suit any décor ." Garth sees a strong future in pre finished flooring to order and especially the cork flooring as it ticks all the green boxes by being 100% sustainable (no tree is cut down to harvest cork), it has great thermal and acoustic properties and soft underfoot.
The positive customer response and effectively adding 60/70% in turnover within 4 months has shown us at The Icehouse that a small business with a brilliant businessman behind it can go from strengths to strength.