Taking your company to the next level can be a challenge. Translating your vision into a strategy that your managers can implement requires you to all be on the same page. The Icehouse Leadership Development Programme (LDP) aims to develop a shared vision of the business and the strategic plans around it. Owner and CEO of Furnware, Hamish Whyte and Financial Controller Jason Wilton share their perspectives on how taking part in the Leadership Development Programme in 2008 aligned their vision and allowed Furnware to punch above its weight in global markets.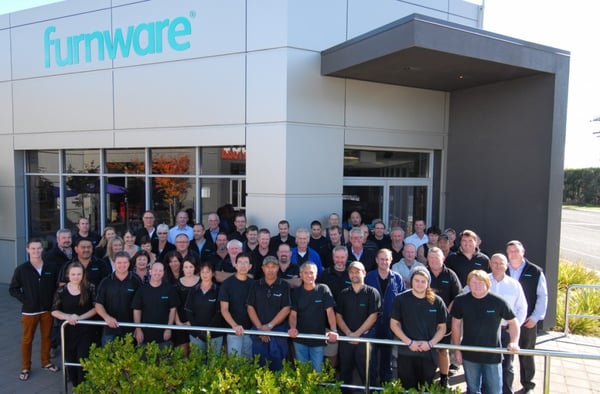 When Hamish Whyte bought Furnware in 1993 the business manufactured all sorts of furniture. With the advent of Tomorrow's Schools in 1990, Hamish decided to focus on re-positioning Furnware as the leading provider of educational furniture in New Zealand. Today, the business covers all steps of the process, from research and design through to manufacturing, supply and outstanding customer service.


Read blog: Setting up career paths for your team


It has been a steep learning curve for Hamish. But the recent growth speaks for itself - Furnware has grown from 18 to 70 employees over the last ten years. Hamish says it is their emphasis on research and spending thousands of hours in classrooms that make his products such a hit with schools. "We capture the ideas of teachers and students, making us a melting pot for innovation which really differentiates us from our competitors."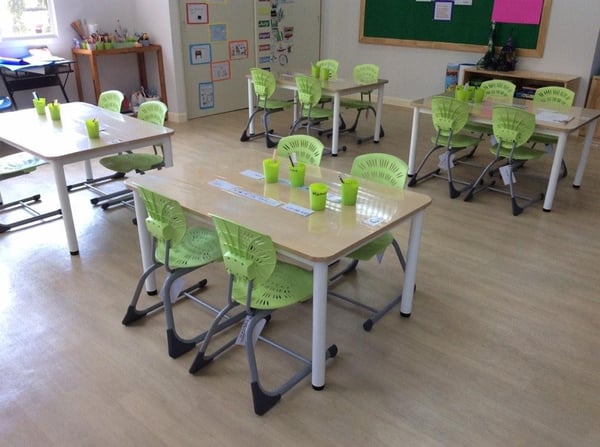 Furmware also uses Waikato University for their research and they outsource design skill – surrounding themselves with people who are highly skilled at tasks outside of Furnware's core competency. Furnware's focus on research and design was implemented in 2004. In the face of cost increases and cheap imports, Hamish realised he needed to evolve the business to continue adding value to their customers. As part of the process, Hamish signed up for The Icehouse Owner Manager Programme, which reinforced his confidence in the business and guided him through implementing strategies to achieve the vision and goals for the business.
Hamish came back from the Owner Manager Programme fizzing with enthusiasm, but his staff were less certain about his starry eyed growth plans. Hamish realised, to be successful, he had to sell his vision to his staff and take all seventy of them on the journey with him.
Hamish understood the importance of getting his team, and especially his senior managers, on the same page and working towards the same goals.
As a first step, Furnware's Financial Controller, Jason Wilton, came on The Leadership Development Programme - a programme designed specifically for senior managers in privately-owned business. The goal was for Jason to get an understanding of where Hamish was taking the company and how he could help get it there. He had seen the effect the Owner Manager Programme had on Hamish and couldn't wait to be privy to what he was getting so excited about.
"The Leadership Development Programme really opened my mind to the bigger picture – what my role was in taking the business global and what it was going to take to get us there."
"It showed me that my focus had to shift. I had always been stuck in the business, making sure things were done well. Now I'm much more focussed on where the business is going, what needs to be accomplished and what skills and resources need to be developed. Before the course I would be lucky to spend 3% of my time working on the business as opposed to in it. Now I probably spend 40% of my time working on the business and I need to increase that to 60%." Having a greater understanding of the opportunities that existed in the global markets and the strategy they needed to penetrate them meant he is now more accepting of risk.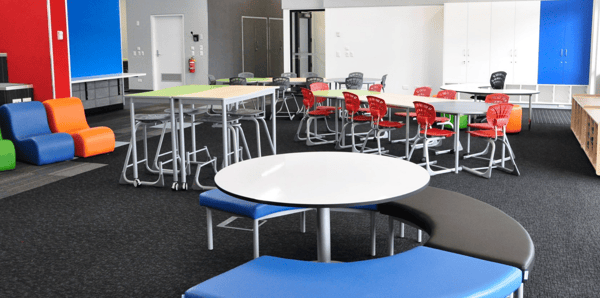 Three senior managers of Furnware have now been through the Leadership Development Programme. Hamish says this has been instrumental in making the business easier to manage. "Having three of the team do the Leadership Development Programme after I did the Owner Manager Programme absolutely put us on the same page. It was a well-rounded programme, because it exposed their strengths and weaknesses very openly, and gave them guidance on how to improve both. Now we have excellent feedback up and down the chain so we actually know each other's true skills and can let people grow in their own space."
Jason adds; "At the end of the day if a senior team of people are responsible for taking the business forward then they better be working off the same page."
The programme had an extra bonus of involving a company-based project that each manager undertook while on the Leadership Development Programme. These proved highly relevant to Furnware with all of the managers' projects having been absorbed into the company. Furnware is now focused on being globally recognised. They export 35% of their product to twelve different countries – export growth of some 350% in the last year. China is looking like their largest immediate growth opportunity due to the high demand for quality furniture. Tapping into new markets is all part of Hamish's goal of 60% business growth in the future.


Learn more: Watch a case study video of Furnware