If you read our blog about paying yourself as a business owner earlier this month, you'll want to know what comes next – what steps to take to protect your finances as your business evolves.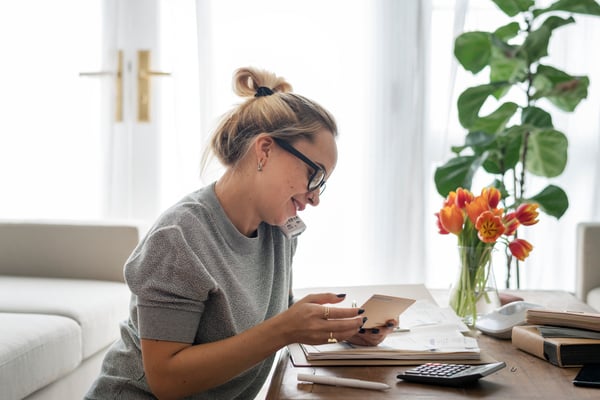 | Keep personal and business separate
Many clients come to us and explain how they transferred certain personal assets to help finance part of the business. How many times have you seen a TV show where a business owner has re-mortgaged their property to fund the next stage of 'growth'?

This is often the case with family-owned businesses. So it really helps to keep these two entities apart. This serves two simple benefits – it keeps your business finances on a more precise footing and protects your family finances, too.

Setting yourself up as an LLC – a limited liability company – is a good way of making that division formal, legal and permanent. Setting yourself up this way means the company has full responsibility for all legal and financial obligations.


|

Get Insurance

There's a raft of insurance protection policies out there – policies specifically created to help self-employed people and business owners. Dealing with fluctuating income in the early days is extremely stressful, and what would happen if you're suddenly injured due to a workplace accident? Or you get a serious illness? Getting the right level of coverage isn't as complicated as it sounds. Set levies mean you won't have any surprises when it comes to keeping up with your payments. The ACC website, for example, is packed full of information to help you.


|

Prepare an Emergency Fund

All business owners should look into this option as soon as they start operating. It can seem ridiculous – after all, you're putting every cent into the success of your new venture. Where are you going to find any savings for an emergency fund?

If it's possible, do it. The general rule of thumb is to put aside between six to 12 months' worth of living expenses for total peace of mind. Try to save enough to give you a 2-3 month cushion in the first instance. Track your monthly outgoings and set aside what you can. If you're not the sole earner in your family, can you work together with your life partner to create an emergency fund? It will prepare you for any sudden knock-backs.

|

Keep Your Share Safe

Putting in place a shareholder agreement will protect you should anything unfortunate happen to your business partner or partners. Apart from the aforementioned illness and injury, things happen in life, and it's best to be prepared. Worst case scenario of course, but what if a shareholder is found guilty of financial impropriety? Or ups and leaves and wants to sell an uneven share of the business?

In short, the best way to protect yourself is to get everything in writing, make it legal and get a hold of your numbers and keep those numbers up to date.

|

What next?

Of course it pays to go deeper, and seek the best possible information you can. Good financial health is the lifeblood of your business. Always speak to your trusted financial advisor, small business banking professional or use a reliable online resource for total peace of mind.


Still stuck? We can put you in touch with the right people. We also offer a 2 day Grow Your Financial Skills workshop.

For more business and leadership advice check out more of our blogs.